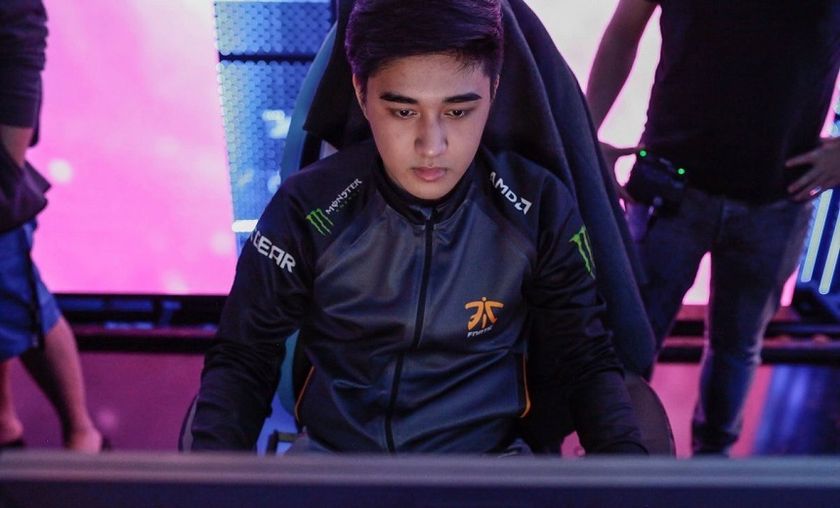 Fnatic's top notch performance; Undefeated group stage at GESC: Thailand

Photo courtesy of Fnatic
It was another perfect day for Fnatic as they finished the group stage at GESC: Thailand on top with a 7:0 record. 
Fnatic's run at GESC: Thailand has become an impressive burst of momentum and energy for the SEA based team. After their last match of the day, taking down Evil Geniuses in the last two minutes of the game, Fnatic secured the first place rank and seed going into the main event. 
Team Secret was able to knock EG into the third seed with their flawless performance today, giving the Europeans the competitive edge heading straight into the semifinals. 
Both Fnatic and Team Secret have assured themselves of more DPC points with a minimum of top-four finishes. 
SG e-sports and Alpha Red were unable to find that magic pill to pull off the upset of the event. Both teams having failed to seize a single win yesterday, continued to struggle today with the Brazilian's taking their only victory off of the Thai representatives. With a disappointing day, their run stops here as the first two teams eliminated. 
Two more teams will be eliminated tomorrow, falling just short of earning DPC points. 
Team
M
W
D
L
P

7
7
0
0
21

7
6
0
1
18

7
5
0
2
15

7
4
0
3
12

7
3
0
4
9

7
2
0
5
6

7
1
0
6
3

7
0
0
7
0
Matches and results
The playoffs will start tomorrow, May 11th at 13:30 local time/08:30 CEST with the first of the two best-of-three quarterfinals matches.