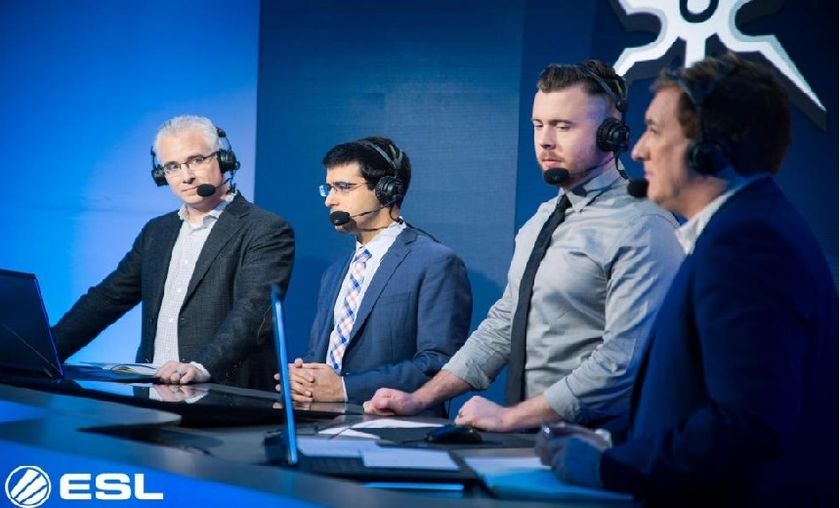 ESL announces talent for ESL One Birmingham

Image courtesy of ESL

The tournament sees a number of regulars returning to both the analysts and commentators desks.
The biggest change to the line up sees Alex 'Machine' Richardson as the stage host over OJ Borg who had previously played the stage host at both ESL One Hamburg and Katowice earlier in the Dota Pro Circuit season. This sees Machine returning to Dota 2 for the first time since TI7 where he was again the stage host for the event as well as the exit interviewer. Paul 'Redeye' Chaloner will be hosting at the desk, the beloved host following up on his desk host role at both DAC and the PGL Bucharest majors.
The casters for the event are Owen 'ODPixel' Davies, Toby 'Tobiwan' Dawson, Austin 'Capitalist' Walsh and William 'Blitz' Lee whilst the desk analysts are Ioannis 'Fogged' Lucas, Kevin 'Purge' Godec and Alan 'Nahaz' Bester. This may see the return of two of the more popular casting duos in recent times, Capitalist and Blitz as well as ODPixel and Fogged, the latter of which gained praise for their recent casts of Dreamleague season 9.
Crowd favorite Jake 'Siractionslacks' Kanner will be conducting sideline interviews during the tournament whilst Ted 'PyrionFlax' Forsyth will be creating content.
This list sees a quarter of the talent coming from the UK to take part in their home major with the event taking place from the 23rd to the 27th of May.