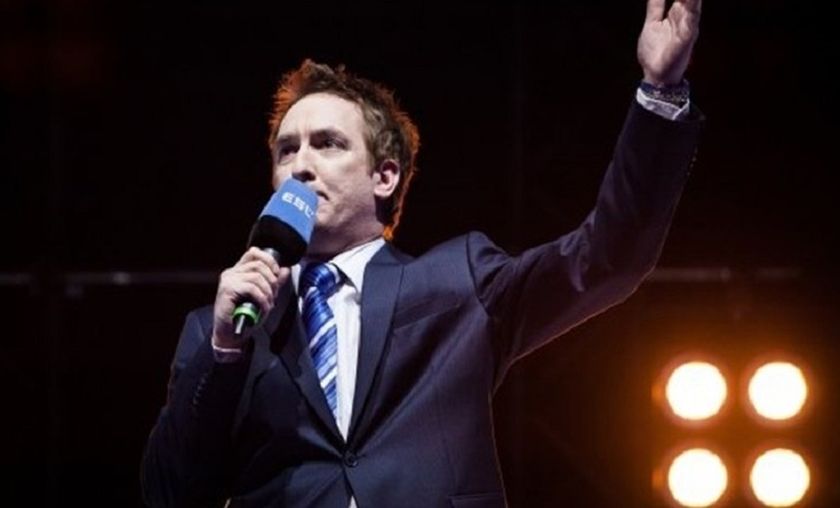 Kiev Major talent revealed
The Kiev Major talent has been revealed - bringing Paul "ReDeYe" Chaloner back to the center stage as host and introducing some new faces on the panel.
Some of the best and most beloved Dota 2 personalities make up the Kiev Major talent team -  consisting of 18 in total. Many familiar faces are once again notably absent from the list, such as Alan "Nahaz" Bester, William "Blitz" Lee, Dakota "Kotlguy" Cox and Andy "Draskyl" Stiles. However, another veteran favorite - Troels "syndereN" Nielsen, and a few new faces are set to be present such as Kurtis "Aui_2000" Ling, Theeban "1437" Siva and Conrad "Conrad" Janzen.
Leading the panel will once again be Paul "ReDeYe" Chaloner as the host.  Alex "Machine" Richardson had taken the helm for his first Dota 2 event at the Boston Major, leaving many fans pining for their favorite, tried and true English host - ReDeYe. 
Paul "ReDeYe" Chaloner is one of the world's first professional electronic sports TV commentators providing coverage for Starcraft 2, Quake 3, Quake 4, Unreal Tournament, Unreal Tournament 2004, Counter-Strike: Global Offensive, Hearthstone: Heroes of Warcraft, World of Warcraft, Smite, Dota 2, FIFA Soccer and a number of other games. His presence in Dota 2 major events has been overhwelmingly celebrated and he is a cornerstone fixture on the panel. He hosted the 2014 ESL One Frankfurt Germany Dota 2 tournament then moved on to ESL One New York 2014, The International 5, Frankfurt Major 2015, Epicenter, Manila Major, ESL One Frankfurt 2016, The International 6, ROG Masters, ESL One Genting 2017 and DAC 2017. His appointment, as always, is received with excitement by the community, many praising his experience, professionalism and charisma.
Kiev Major talent and broadcast: English team
Kiev Major Talent: Host
Kiev Major Talent: Casters and Analysts
David 'Godz' Parker
David 'LD' Gorman
Toby 'Tobiwan' Dawson
Austin 'Capitalist' Walsh
Jorien 'Sheever' van der Heijden
Ben 'Merlini' Wu
Owen 'ODPixel' Davis
Ioannis 'Fogged' Loucas
Jacob 'SirActionSlacks' Kanner
Kevin 'Purge' Godec
Theeban '1437' Siva
Kurtis 'Aui_2000' Ling
Troels 'syndereN' Nielsen
Conrad 'Conrad' Janzen
Kiev Major Talent: Observers and Stats
Rikard 'skrff' Melin
Johan 'weppas' Westberg
Kiev Major Talent: Interpreters
Feature picture courtesy of ESL