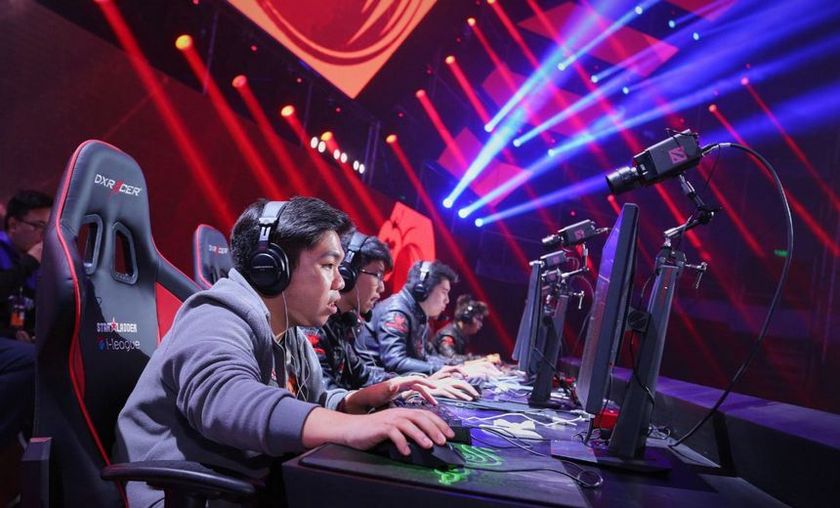 TNC flawless lower bracket run to reach SL i-League StarSeries S3 Semi-Final

picture courtesy of StarLadder 
TNC triumphs over iG.Vitality and Team Secret to claim the second spot in Group A at StarLadder i-League StarSeries Season 3 and a playoffs meeting with Team Liquid.
TNC got knocked to the group A lower bracket by OG in the first day of the event, but the WESG champions emerged as a stronger team today.
In the iG Vitality series, TNC's support Timothy 'Tims' Randrup got to play Earth Spirit twice and he simply rolled over the Chinese squad with amazing plays. MVP Phoenix might not exist anymore, but all the Dota 2 fans watching the TNC games from today surely felt a little bit nostalgic. TNC's super aggressive early game style, abusing the Dark Seer combos to execute their adversaries with "run at them" tactics reminded a lot of what MVP were known for.
After a super dominant game one versus iG Vitality, TNC found themselves in a bit of trouble in game two. The Chinese responded to aggression with aggression, running a support Pudge for Gao 'Dogf1ghts' Tianpeng who basically won the laning stage for his team. The combo was Invoker sunstrikes on whoever would get hooked, and the plan worked perfectly. But once the game transitioned into the middle stage, around the 20 minute mark, TNC's Slark became an unstoppable force and the team fights setups, Rolling Boulder into Vacuum-Wall, were always flawlessly executed by Tims and Sam 'Sam_H' Enojosa Hidalgo, giving iG.V no chance to survive.
Upper Bracket
Round 1 - Best of 3
Round 2 - Best of 3
Lower Bracket
Round 1 - Best of 3
Round 2 - Best of 3
The same Earth Spirit - Dark Seer won TNC the first game against Team Secret as well, Tims having again a perfect game. Despite a very hard mid lane for Carlo 'Kuku' Palad's Ember Spirit who had to face Zheng 'MidOne' Yeik Nai' Shadow Fiend, TNC won the other two lanes, making Secret's carry Gyrocopter life miserable. With a full magic damage line-up, TNC forced Secret to early five men Dota, when BKB's were far from being completed on Puppey's team, which allowed them to snowball and seal the deal in less than 30 minutes.
However, Secret is not a team to go down without a fight and punished TNC in game two with a draft meant to survive the early aggression. Running dual lanes, with Maurice 'KheZu' Gutmannon Tidehunter supported by Johan 'pieliedie' Åström on Keeper of the Light, Secret made sure Tide cruised through the early game, and turned on TNC as soon as the Ravage was up. Clever warding to counter TNC's split-pushing Tinker and great KotL positioning in teamfights caught TNC by surprise way too many times, which pushed the series to a decisive game three.
Secret prepared a funky Legion-Infest bomb with a KotL- Recall tactic for the third game, tactic that worked beautifully early game. TNC fed a couple of Duel Victories and looked that they were on the verge of losing the game. However, their true saving grace was an incredible Roshan fight at the 23 minute mark where Raven and Sam_H outplayed the entire Secret squad to keep their chances alive. That team fight alone brought TNC back into the game, Kuku's OD starting to finally make the difference after a Linken's Sphere purchase. Again with no BkBs on the Team Secret side and with a Gem of True Sight on TNC, the Europeans were not able to survive in team fights and got eliminated from StarLadder i-League StarSeries Season 3.
TNC are now looking at a huge semi-finals challenge as they will be playing tomorrow against Liquid, the team that's heavily favored to win it all in China. The matchup is scheduled to commence at 10:00 CST/03:00 CET.