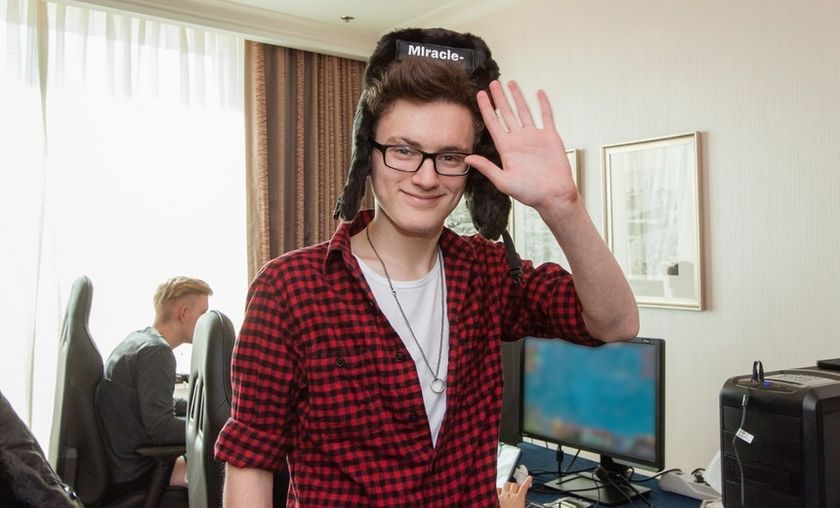 Team Liquid move into the semi-finals of SL i-League Season 3
The final series for Group B for the day at SL i-League Season 3 would be the winners bracket finals which would see Wings Gaming going up against Team Liquid.
After having a somewhat shaky start to their first series, Team Liquid managed to find their classic form and made their way into the Winner's final. For Wings Gaming, they showed their TI6-selves and played magnificently in front of their home crowd to take down DC Gaming and claim their spot in this series.
Game One
Bans
* This player was a stand-in for this match
Team Liquid begun the game heavily on the front foot as Maroun 'GH' Merhej on the Slardar made some great rotations all around the map and with just over 7 minutes gone, the Radiant had a 6-1 lead on the scoreboard. But from around the 10 minute mark Wings begun to find their way back into the game. Staying grouped up almost all the time and utilising their team composition to its full potential, the Dire team claimed map control by pushing towers and finding kills.
Both teams continued to obtain kills and were always looking to fight as the game swung back and forth on the scoreboard. However, Liquid were looking better of at the thirty minute point, having pushed down all tier two towers and threatening the high ground. With an aegis and cheese in the bag, Liquid looked all but sure to take game.
With that, they pushed onto the highground and after a long period of kills going in favour of Liquid, Wings had to call GG.
Game Two
Bans
* This player was a stand-in for this match
A quick start from Team Liquid found them an early first blood as they looked to close the series out before Wings had a chance to get their cores online. But Wings would find a few kills of their own and bring the game back to a more even standing. With just over fifteen minutes gone, Wings looked to have more control as Liquid were using massive ulti's to claim kills on Wings supports - the score line sitting fairly equal at 7-6 in Wings favour.
The first big team fight came at the Roshan pit and with Team Liquid's aoe teamfight composition they came out ahead – even though Wings picked up the aegis. From this point Liquid took complete control of the game and within a few moments they had dropped the barracks mid. Wings looked desperate to find anything they could now, over-extending in attempts to find kills and falling further behind as Amer 'Miracle' Barqawi begun to look extremely dangerous on his Invoker.
Team Liquid decided to back off for a little while and waited for Roshan to respawn - with that in hand, they grouped up as five and pushed through top lane to drop the barracks. Without a way to fight into the 5-man Liquid line-up, Wings called GG, giving Team Liquid a 2-0 win in the series.
Wings now drop into the lower bracket and will have to fight their way through there tomorrow, while Team Liquid move into the semi-finals alongside OG. These teams will have a day off tomorrow while the lower bracket battles go on and they await their opponents.