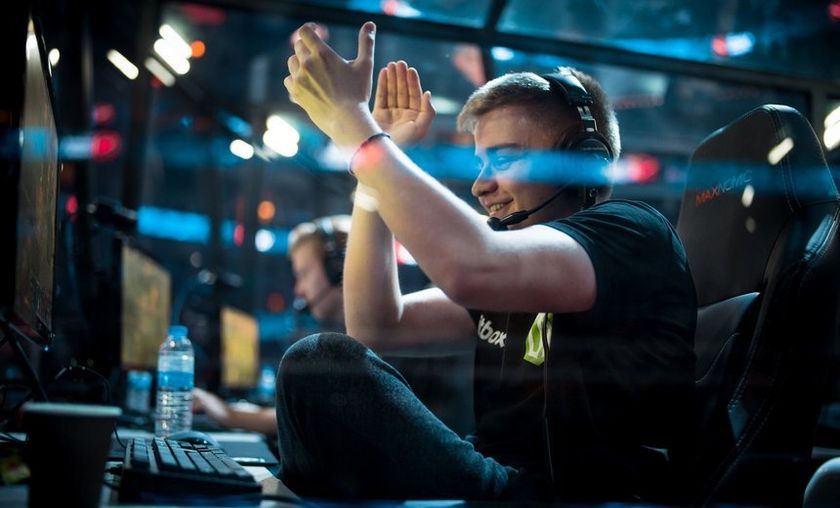 OG defeat Evil Geniuses in a back and forth series to progress into the Summit 6 Grand Finals

Image courtesy of PGL
In an exciting back and forth rematch of the winners bracket semi-finals, OG overcame Evil Geniuses 2-1 to advance to the Summit 6 Grand Finals against Virtus Pro.
Game One
Bans
* This player was a stand-in for this match
The game one draft saw a number of familiar picks with OG picking up the Johan 'n0tail' Sundstein Naga Siren and EG grabbing the Alchemist for Syed Sumail 'SumaiL' Hassan. EG looked to kick the game off early with a smoke into the dire jungle and were able to find a pick off before the game timer reached zero, killing Jesse 'JerAx' Vainikka on his Tiny. OG employed an interesting early game tactic by allowing JerAx, who usually plays the four position support, to farm safelane until he reached level 6, so that he could gank and create space for n0tail to farm up the Radiance on Naga Siren. Even though the Tiny was doing a lot of work, finding kills for his team across the map, SumaiL continued to free farm midlane as the Alch and secured a 12 minute Armlet of Mordiggan and Radiance combo, making him incredibly strong in the early action and setting the tone for the rest of the game.
It did not take long for Evil Geniuses to take control of the game with their farm advantage. Artour 'Arteezy' Babaev was able to rip through the OG lineup on the Timbersaw, whilst they tried to focus down Alchemist, meaning that the rest of EG's lineup came out of a number of engagements unscathed. The game was over within 30 minutes, when EG tore the boys in green apart in their own base before taking bottom barracks and moving onto mid, forcing the GG.
Game Two
Bans
* This player was a stand-in for this match
In the draft OG decided to pick up the Juggernaut again but this time for n0tail, instead opting to grab the Invoker for Anatham 'ana' Pham, whilst Evil Geniuses went for a tanky core duo of Outworld Devourer and Lifestealer. Both teams were fine with trading farm in the early game with the first big team fight coming at around 11 minutes with EG killing four heroes of OG even after a huge Warlock ultimate on top of all five EG heroes. At 20 minutes, after an unsuccessful high ground push from OG, EG were able to pick off Invoker and secure the aegis for SumaiL after he bought back to defend high ground. However, the Aegis did not do a whole lot for EG as it was lost shortly after, along with the OD's second life, Juggernaut getting the last hit on the kill.
Another fight from EG led to three kills, giving them more time to farm up key items. This was not enough to stop OG farming, with Juggernaut and Invoker sitting at first and third spot on the networth chart for most of the game. EG were playing at a fast pace, looking for pick offs and fights on a regular basis, and this would lead to their downfall as OG's smokes proved to be much more successful, being able to find kills and towers off of the ganks. Arteezy was picked off along with Andreas Franck 'Crit-' Nielsen on the Disrupter which lead to a high ground push that saw all of EG bar Saahil 'Universe' Arora dying without buyback, meaning they lost two lanes of barracks and the next Roshan. One more fight ended the game with OG once again killing all but Universe and making EG tap out 33 minutes in.
Game Three
Bans
* This player was a stand-in for this match
The final game of this series was much more clear cut as to who was ahead, with OG stomping EG in 26 minutes. Once again Evil Geniuses falling victim to their bogey pick, the Alchemist. Despite the best efforts of Crit- and SumaiL, the Alchemist was able to free farm in the early game grabbing a 15 minute Armlet and Radiance, leading to OG going up to the high ground middle and getting some free damage on the tier 3 tower.
The game was over soon after as OG continued to find and kill any EG hero that dared to step out of his base. Gustav 's4' Magnusson was able to grab whoever he wanted with his lasso on Batrider all game after he got a number of early kills leading to a fast Blink Dagger, giving OG the opportunity to gank heroes across the whole map. The game never looked in doubt for OG as they pushed high ground with aegis and a number of big items forcing EG to try and take one last fight, however they could not kill either the Alchemist of ana or the Terrorblade of n0tail and both heroes were able to go the entire game without dying.
OG is just one series away from winning their first ever Summit title in their second consecutive Grand Final. They will now face Virtus Pro at 14:00 PST/23:00 CST