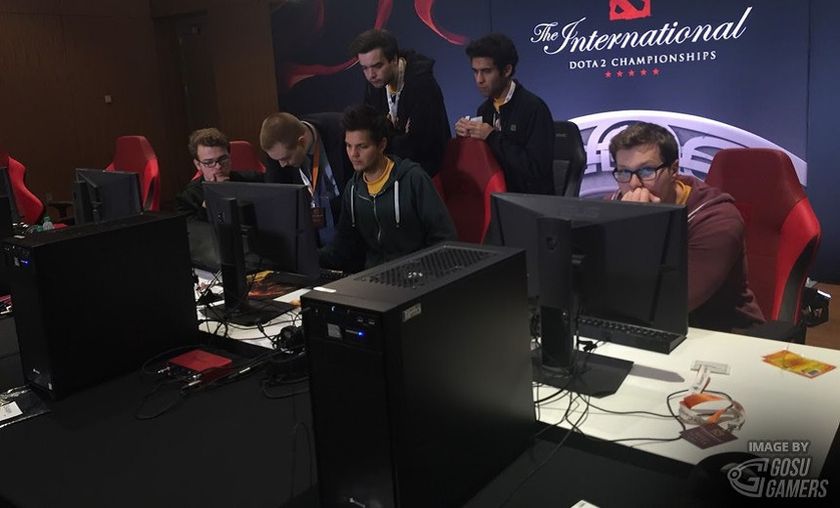 The International 6: Wildcards are done, the group stage kicks off today
On the eve of The International 6 group stages are the wildcard qualifiers, which ended with the elimination of coL and XctN.
While it certainly is sad to see the NA and SEA wildcard representatives get eliminated, fans of Escape Gaming and EHOME will be delighted that these two teams will see more action in the TI6 group stages starting tomorrow. As the winner of the upper bracket, EHOME will be seeded into group B, and Escape Gaming, the lower bracket winner, will be seeded into group A.
The best-of-two round robin group stage will be kicking off tomorrow with four games being played throughout the day. The first set of games will be starting at 18:30 CEST, featuring the following matches: group A - Alliance vs TnC and OG vs LGD, group B - Escape Gaming vs NA'VI and EG vs Wings.
Upper Bracket
Round 1 - Best of 3
Round 2 - Best of 3
Lower Bracket
Round 1 - Best of 3
Round 2 - Best of 3
Final
Arguably the most surprising performance of the wildcard qualifiers came from Execration, who gave EHOME - the upper bracket wildcard winner - a hard time, coming back from a bad start in game one and dragging game two to the 52 minute mark. Although an impressive feat, it was not the most impressive.
Pulling the biggest upset so far, XctN 2-0'd compLexity after a 23 minute game one, which ended with a 40 - 12 kill score, and a 26 minute game two, featuring a very impressive Meepo played by Abed 'Abed' Yosup, ending the game with a KDA of 18/0/9 and an ultra kill.
Unfortunately for the pinoy squad, they fell short of qualifying for the group stages after Escape Gaming put on an extremely convincing performance and 2-0'ed XctN. In one of the fastest games yet, Escape took game two of the best-of-three in 18 minutes, finishing the game with a 0-11 kill score.
Group Stage day one schedule:
18:30 CEST - Group A
OG VS LGD
Wings Gaming vs Evil Geniuses
Na'Vi vs Escape Gaming
TnC vs Alliance
20:30 CEST - Group A
OG vs Alliance
LGD vs Escape Gaming
Na'VI vs Evil Geniuses
Wings Gaming vs TNC
22:30 CEST - Group A
Wings Gaming vs Escape Gaming
OG vs Evil Geniuses
Na'VI vs TNC
Alliance vs LGD
00:30 CEST - Group B
Team Secret vs Vici Gaming Reborn
MVP Phoenix vs Digital Chaos
Team Liquid vs Neewbee
Fnatic vs EHOME
02:30 CEST - Group B
Team Liquid vs EHOME
Newbee vs Vici Gaming Reborn
Team Secret vs MVP Phoenix
Fnatic vs Digital Chaos

The International 6 Coverage HUB
Click here for results, VODs and all the other information