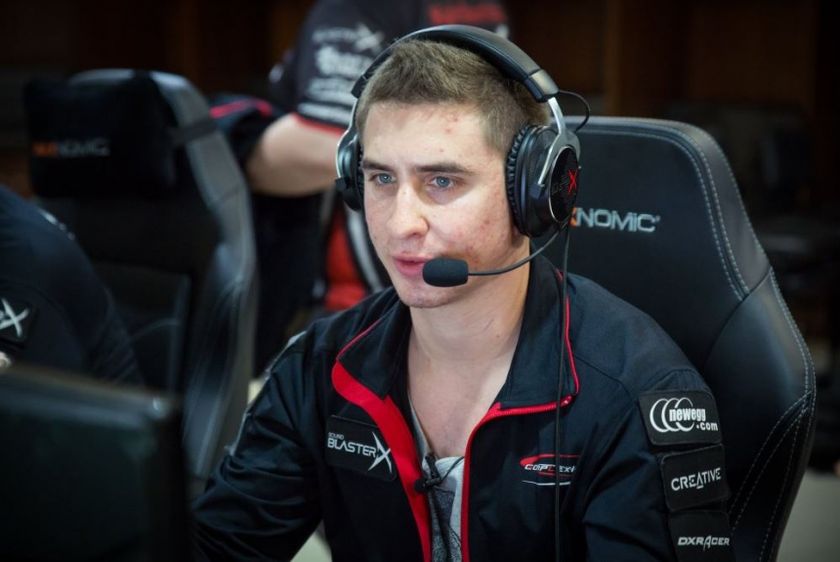 ESL One Manila: The home town heroes are eliminated

photo credits @ESL One
compLexity Gaming 2-1'ed Mineski in a hard fought series which saw quite a few comebacks. coL will be facing Wings Gaming as their next opponents.
Game one:
Bans
* This player was a stand-in for this match
A kill at top! A kill at bottom! A kill at mid! The first game of this series kicked off with a blazing pace, Mineski used their draft's early game potential to abuse coL's reliance on blink daggers and other items. The kills kept streaming in for Mineski, but one mistake from the SEA boys turned lethal for them - coL's Doom was able to pick up his Shadow blade and their Axe and Slardar were able to pick their Blinks after a disastrous team fight by Mineski. This allowed coL to find multiple pick-offs and to take the map control, forcing Mineski to scramble from coL's initiating power. Getting picked off three times on the cliff beside the Radiant Ancient camp by coL, Mineski gave an opening which led to coL's victory.
Game two:
Bans
* This player was a stand-in for this match
Putting all their eggs in the Alchemist basket, Mineski fielded a line-up revolving around securing a good start for the hero. coL on the other hand played a line-up designed to end early. Utilizing an interesting Phantom Lancer Tusk off-lane combo, coL was able to shut down the safe-lane Puck, preventing him from securing an early Blink. This led to Mineski being unable to either take fights or find ganks to create space for the Alchemist; going for their only option, the Pinoys gave up their tier one and tier two towers in exchange for their Alchemist's farming time. This decision paid off and Mineski's team fight and ganking combos started working when supplemented by Alchemist's damage, coL could not handle the combos and buckled against the relentless Alchemist, calling GG.
Game three:
Bans
* This player was a stand-in for this match
With their tournament lives on the line, coL decided to go for the classic Tiny-Wisp combo while Mineski tried to replicate their game one's early game by drafting two lane dominating supports. Despite having the theoretical advantage over coL in the early game, Mineski was unable to dominate at least two lanes and gave up several kills to the enemy's Tiny. As Mineski's laning prowess started wearing off, Tiny picked up a Blink and started rolling. The game kept getting harder for Mineski, and failing smoke ganks kept them flailing. Their options were slowly crossed out until Mineski had no choice but to wait for their impending doom, which came shortly after losing all of their outer towers.