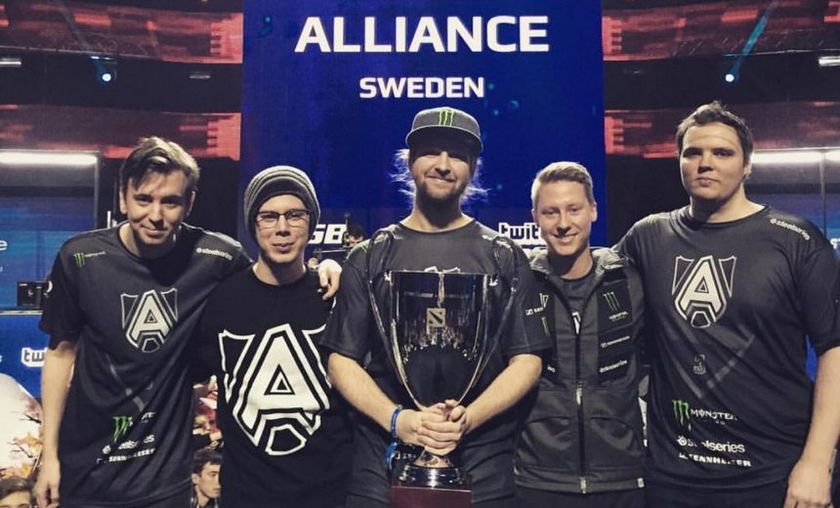 Shanghai Major: Alliance secures upper bracket placement
Unexpectedly, Fnatic gave Alliance an extremely hard time with game one and forcing the Swedes to a 50 minute game two. But Alliance managed to pull through and take the series.
Upper Bracket
Round 1 - Best of 3
Round 2 - Best of 3
Lower Bracket
Round 1 - Best of 3
Round 2 - Best of 3
Final
Game One:
Bans
* This player was a stand-in for this match
Game One was a tense match, with the map control advantage flip flopping between Fnatic and Alliance. The early game had Alliance gaining a slight map control advantage with their kill lead and Beastmaster, but Fnatic's cores quickly farmed their BKBs and regained map control. Using their new BKBs to negate Zeus's damage output and TA's potential to delete Alliance's heroes, Fnatic went on the offensive; it worked out well, allowing the team to take the mid melee rax. However, when Fnatic tried to close the game by taking another set of raxes, they lost a team fight and gave Spectre enough time to hit critical mass, allowing Alliance to win team fights with ease. Between Oracle's Ult and Spectre's buy back haunt, Fnatic could not win team fights and eventually lost.
Game two:
Bans
* This player was a stand-in for this match
Alliance hit early - and hard - this game, busting into a 15k lead 15 minutes into the game. The ten kills on Fnatic's heroes at the 15 minute mark were evenly spread among Alliance's heroes, securing them equal farm, and at the 16th minute, Henrik 'Bulldog' Ahnberg's Weaver secured a triple kill. With their heavily farmed Weaver and a high level of farm, Alliance managed to secured Fnatic's mid raxes and a range rax at bottom. Just as Alliance seemed to be gearing up for the final push, Fnatic found key ganks and revived hopes for a comeback, however, Fnatic could not win team fights consecutively and eventually made a mistake at the 50 minute mark, allowing Alliance to take their last rax to secure the mega creeps.
---
To better understand Alliance and their condition at the Shanghai Major, check out this interview with them at the LAN event.
Headline image from ifeng.com