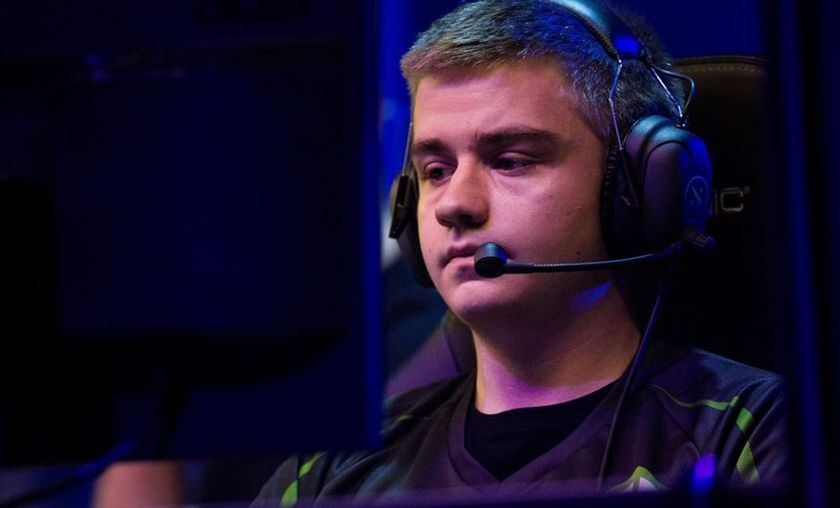 OG eliminates EHOME and secures top 3 at the Frankfurt Major
The final game of Day 5 of the Frankfurt Major featured once again, OG and another Chinese team, this time EHOME. The Winner of this match will play against Team Evil Geniuses tomorrow in the lower bracket finals.
Game One
Bans
* This player was a stand-in for this match
OG's draft revolved around their game winning combination against CDEC Gaming yesterday – Io, Tiny, and Undying. Whereas EHOME drafted Old Chicken's first game of Windranger and Cty's signature hero in this patch – Queen of Pain. EHOME aimed to snowball the mid game with Bounty Hunter's track gold and QoP's team fight capability. On the other hand, OG wanted to replicate their success earlier in the lower bracket dominating the mid game with Io Tiny's mobility.
The early game was completely dominated by OG as Bounty Hunter did not have any harassing targets due to the nature of OG's lineup. Windranger suffered heavy casualties - dying twice before six minutes with the help of the Io. However, Cty's farm was miles ahead of everyone and with a TP to the mid lane, he was able to equalize the disadvantage of EHOME. Progressing to the mid game, it seemed like OG could not keep up with the activeness of the QoP. Although Io and Tiny managed to grab kills across the map, the advantage of Track gold was obvious. EHOME began to press their advantage after taking Aegis and OG seemed to have no answers to the prowess of QoP. With Tiny being the only farmed hero on the side of OG, they were unable to contest any fights across the map.
30 minutes in, EHOME began their first siege on the high ground, and this siege proved to be devastating for OG as they immediately lost two lanes of barracks. Although OG repelled this attack, they saw no hope in coming back into this game and gg-ed out. EHOME took the first game of the series.
Game Two
Bans
* This player was a stand-in for this match
OG seemed to have indefinite faith in their Io Tiny Undying trio and decided to pick it once again in game two, their potential elimination game. This time however, OG decided to ban out Cty's QoP. EHOME once again picked up Doom, Windranger, and eLeVeN's favorite hero – Tusk. But their last pick – Treant Protector was a new pick for the team, in fact for the tournament as well.
The laning phase went well for EHOME as Viper completely dominated the Alchemist in the mid lane and Windranger denied farm on Earthshaker as well, even solo killing him at minute six. However, with better positioning and cooperation, OG pulled ahead after a team fight in the mid lane. Progressing out of the laning phase, the advantage of Tiny Io and Earthshaker's team fight control was obvious. EHOME was unable to kill of any heroes on the side of OG on the bottom lane which resulted in a complete team wipe by OG.
This game seemed to resemble the defeat of CDEC against OG. Alchemist fed his Aghanim's Scepter on Tiny whereas Tiny went straight for a Butterfly. With this strategy Tiny's net worth boosted straight ahead. EHOME had no answers against this Tiny and one tower fell after another. 31 minutes in, EHOME still had no answers against the Tiny and Tiny marched into the base of EHOME uncontested, equalizing the series.
Game Three
Bans
* This player was a stand-in for this match
Game three's draft finally saw some differences compared with the first two games. For the first time EHOME decided to ban out the Io for OG. EHOME still resorted back to their Bounty Hunter and Tusk for KaKa and eLeVeN respectively. OG's team fight potential was extremely high, but their lack of stuns weakened their skirmishes capabilities. On the other hand, EHOME's lineup seemed to be well rounded with suitable amount of burst and control.
OG opted for an aggressive tri-lane in the beginning. However, EHOME recognized the importance of Gyrocopter's farm this game and decided to rotate him top to lane against the Dark Seer. EHOME tried to take an aggressive approach and rotated many heroes across the map. But because of the amount of farm the three cores were able to accumulate, EHOME's aggression was deterred easily. Although EHOME were able to pick off a few kills, their direct team fight ability was no match for OG with an early pipe. After the pipe was purchased, EHOME could not breach the defensive nature of OG's lineup. With a gank on Gyrocopter, they were able to break the first lane of barracks. After the gold advantage increased further, OG was able to take the Aegis and marched down bottom lane. EHOME called gg and OG advanced to the lower bracket finals.
Although Team Evil Geniuses crowned themselves champion at TI5, Chinese teams took almost every spot of top 6. However, in the Frankfurt Major the top three excluded any Chinese teams. The question that bids answering after the fall major is whether Chinese DotA will redeem itself in the next major. Congratulations to OG for advancing once again!
Headline image credit: ESL