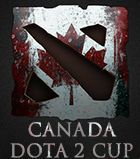 Canada Cup Season 3 begins, 16 teams face off for $4000
The third version of DotA2 Canada Cup is about to start, with 16 American squads fighting for the $4000 prizepool. The games begin today with CNB eSports facing the new roster of ROOT Gaming at 1:30 CEST.
After a small delay, the third installment of DotA2 Canada Cup is about to commence. Much like the previous versions, the tournament will bring together 16 challengers from all over America, including some of the new and updated team rosters of the region such as ROOT Gaming and compLexity.
The games are scheduled to start today with three matches at 1:30, 2:45 and 4:00 CEST. Fans will be able to watch ROOT Gaming, CNB eSports, Turn my Swag on and Hot Hands Hand Warmers today (editor's note: I love these names). For the detailed schedule of the tournament, check out the official spreadsheet here.
DotA2 Canada Cup participants :
Sneaky Nyx Assassins

compLexity

Not Today

CNB eSports

Union Gaming

South American Rejects

Turn my Swag on

Isurus Gaming

The house is down

ROOT Gaming

Hot Hands Hand Warmers

No Earth Spirit

TOP5

Na'Vi.US

Shadows of the past

The Thundercats! 
Live broadcasting of the matches will be provided by
HighGroundTV,
NomadTV,
Adekvat, and
GamerstudioTV. A DotaTV ticket is also available for purchase.