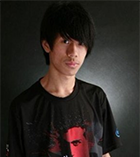 WPC-Ace East : Groupstage concludes, six teams move to pre-playoffs
The last playday of the Eastern WPC-ACE groupstage belongs to the past, and the top six teams of the leaderboard will be joining Cloud9 and Alliance in the pre-playoff stage next week. The pre-playoffs will finalize the bracket of the offline finals in Shanghai.
The end of Spring is approaching, and along with it comes the conclusion of the second season of WPC-ACE tournament. The offline finals will take place from May 30th through June 3rd in Shanghai, China, with eight teams battling for the impressive $245,000 prize pool. Two of these challengers are Western, and six are Eastern. The Western teams were known for quite a while, as the Western round-robin stage finished several days ago with Alliance and Cloud9 topping the leaderboard. As for the Eastern participants, the groupstage ended just today.
ViCi Gaming was the first to pass the finish line, dropping only three games in their 11 best-of-two matches (they were never defeated 2-0). Behind them, NewBee managed to win the same amount of games, but they were utterly defeated in two matches against ViCi and CIS.Game. The third placer is Team DK, who entered the tournament as one of the favorites but struggled to secure their spot in the playoffs. Titan, iG and DT complete the top-six, with the two Chinese squads gathering a total of 12 points while Titan finished ahead of them with 13. The final playday was LGD's last change to qualify, but their draw against Invictus Gaming and their crushing 2-0 defeat against DT cost them their playoff spot.
Team
M
W
D
L
P

11
8
3
0
19

11
8
1
2
17

11
5
4
2
14

11
6
1
4
13

11
3
6
2
12

11
4
4
3
12

11
3
5
3
11

11
4
2
5
10

11
2
5
4
9

11
3
1
7
7

11
2
1
8
5

11
0
3
8
3
Matches and results
The next stage of the tournament is the pre-playoffs. No team will be eliminated in this round. The eight participants have been split into two groups. Each squad will have to take on the members of their respective group, gathering points depending on their results. The matches are scheduled to begin on May 26th, and they will determine the seedings into the offline playoffs on May 30th. 
Group A
Cloud9

ViCi Gaming

NewBee

Team DK
Group B
Alliance

Titan

Invictus Gaming

DT.NGC
For more information about WPC-ACE, check out our coverage hub here.
Headline image credits : ongamers.com - dota.tgbus.com