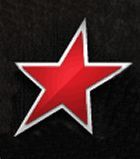 StarLadder Season VI online phase concludes, set sail for Kiev

The offline phase of SLTV Star Series Season VI has come to an end, and four worthy competitors will be going to the LAN finals in Kiev. On the other hand, four teams of the first division will return to Pro Series, the second division of the tournament.
StarLadder Season VI, the shortest of them all, has reached its conclusion today. After a month full of action and game-packed playdays, four squads have emerged victorious from the ladder, earning a spot in the offline event. The LAN finals will take place at Kiev Cyberarena, spanning from the 4th to the 7th of July.
As expected by the standings of the last two weeks, Virtus.Pro has topped the division with an impressive 14-1, with the title defenders Alliance securing their spot with 12-3. The situation is quite delicate for the two remaining slots of the offline finals. Na'Vi, the Ukrainian team that placed second in the first division, might forfeit their place in Kiev, in order to attend the upcoming Alienware cup (Alienware is one of the team's sponsors). The candidates for the potential empty spot are Quantic, Mousesports and Kaipi, with each one of them having a 10-5 score, thus resulting in a three-way tie.
According to StarLadder rules, the tie is settled by the results of the matches between the three teams.
 
?These are the results of the three clashes:
??

Mousesports >

Quantic

Kaipi >

Mousesports

Kaipi >

Quantic
Judging by the results, the teams that advance to the LAN finals are Kaipi and Mousesports, shall Na'Vi decide to abandon StarLadder. It remains to be seen whether the Ukrainian superstars will decide to go for the Alienware Cup, allowing Mousesports to participate in the LAN event as well.
When it comes to the teams that will return to Pro Series next Season, there are two teams with a certain relegation - Oslik Gaming with 3-12 and Qpandas 0-15. It should be reminded that the Red Pandas forfeited all their games in StarLadder quite early in the Season, after their sudden roster change. On the other hand, zRage and Power Rangers will fight for a spot in Star Series against Uniq and Rat in the Dark consecutively. Last but not least, NEXT.Kz and Can't Describe have succesfully earned their spot in the first division after topping the Pro Series.
?
Star Series VI prizes

Placing

Teams

Prizes

1st place

 

$12,000

2nd place

 

$6,000

3rd place

 

$3,000

4th place

 

$1,500
These are the final standings of Star Series Season VI, as the teams finished their games today.
?