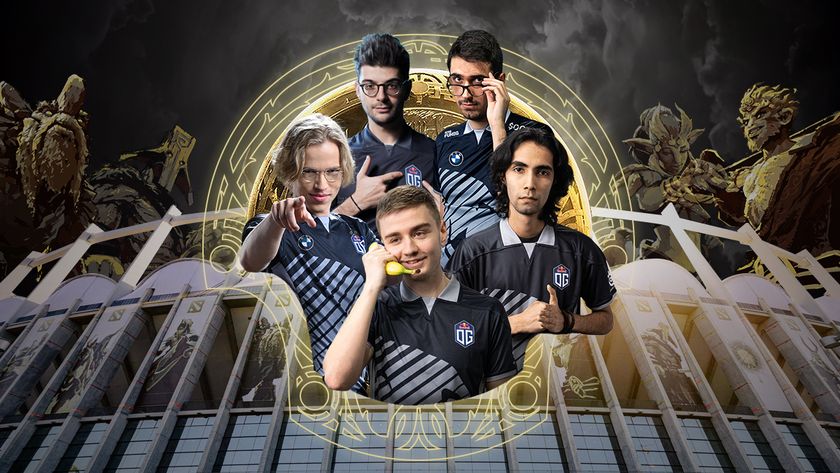 OG on the Io offlane at TI10: "It's a tribute to ana, but also a very legit strat"
The International 10 main event is upon us. After more than two years of waiting, the Dota 2 community is anxious to see the best 16 teams in the world fight once again for the most coveted trophy, the Aegis of Champions.
A day before the battle kicks off on the National Arena from Bucharest, Romania, the teams took the time for a round of questions from the media around the world. With this edition of The International being forced to be played without a live audience or any in-person attendance besides the players and a few staff members of each competing team, the press day was organized by Valve in an online setup.
The back-to-back TI champions, and TI9 title defenders, OG showed up in very good spirits at the press conference and they were willing to answer a variety of questions.
At TI9 OG tormented the opposition with an Io carry, which back then was drafted for the first time during the group stage matches at Anathan "ana" Pham's request. Moving into the playoffs, OG paved their way to a very dominant upper bracket run for the Aegis with a strategy that they themselves admitted back then that it wasn't practiced.
Two years later, coming to TI10 with a slightly different roster and without ana, OG caught once again everyone's full attention when they showed a different version of Io core.
On the eve of OG's match-up with Evil Geniuses in the TI10 group stage, Sébastien "Ceb" Debs played several Io games in public match-making, which made EG ban the hero in the first match of the two game series. In game two, OG were given the possibility to first pick it and Ceb went for it. Although the first ever official game with Io offlane was a loss, Ceb managed a record breaking timing for Holy Locket, which he completed in just 6 minutes.
After that, position 3 Io popped up just one more time in the OG matches, which puts the teams' record at 1-1 with it heading into the playoffs.
GosuGamers was curious to learn more about OG's decision to play an Io offlane and to find out if there is some other meaning behind this pick.
GosuGamers:  Is Io position 3 a tribute to ana or is it a legit strategy?
Ceb: Thanks for the question, it actually is both things equally. It's TI time and we are extremely happy that we are here. At the same time, we can't just not think that we won the previous two TIs with ana. So, yes it's a tribute to him, but also a very legit strat, something that we truly believe that it can work in certain scenarios.
TI0 marks the third consecutive edition when OG had to secure their spot in the tournament via regional qualifiers as their Dota Pro circuit was pretty rough. What kept OG back this year was once again roster instability, but this time around prompted by the worldwide situation with COVID.
Syed "SumaiL" Hassan was announced to have joined OG at the beginning of 2020. Upon his arrival, the team crushed their way into the Los Angeles Major, which should have been their first DPC tournament after TI9. Unfortunately, by the time the event was supposed to kick off, mid-March of that year, the world went into lockdown and the entire DPC season got suspended along with TI10.
Unable to join the team in Europe for online non-DPC tournaments, SumaiL had to eventually leave the team. He returned only before the regional qualifiers this year when ana decided he wasn't ready for another TI run.
We asked OG if they think that their DPC results would have looked different this year if SumaiL would have been with them from the beginning of the competitive season and here's what N0tail and Cebhad to say:
 "We definitely believe it would have been different for us. Unfortunately, we couldn't play with SunmaiL because of the travel limitations and the visa issues through 2020. Then, we had ana coming back and of course, we wanted to try to go to TI with him again. It didn't happen, but we are grateful and extremely lucky to have SumaiL back with us for this. He is a beast and we are going for the three-peat.

-N0tail"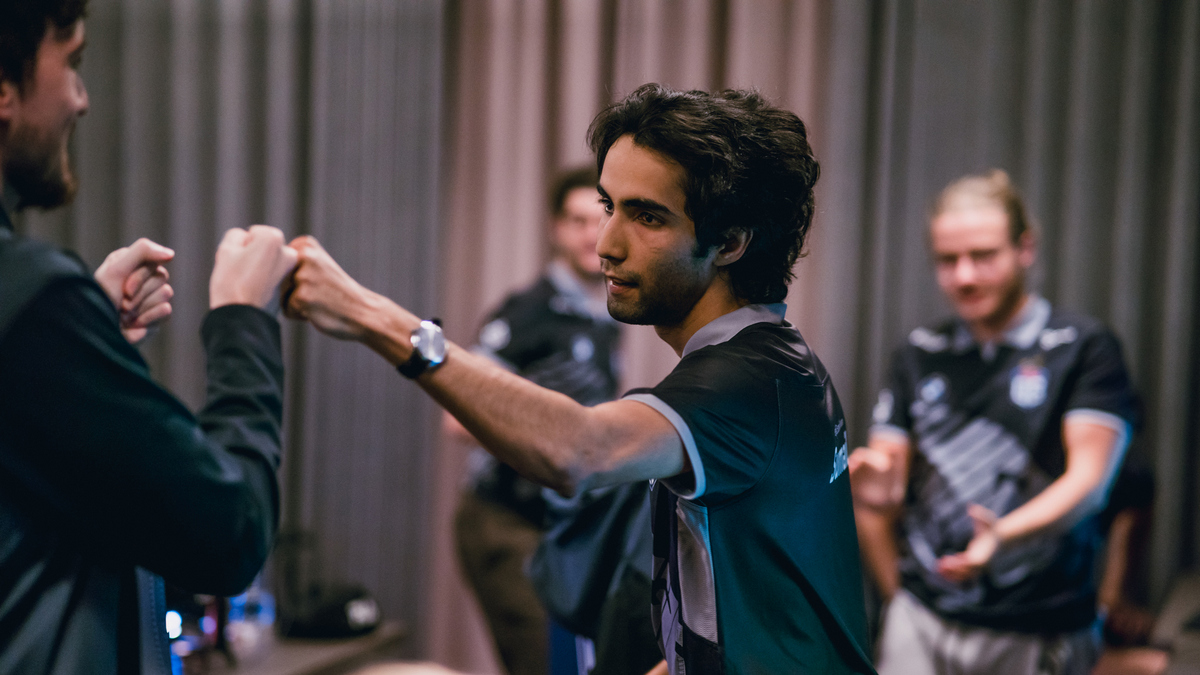 "As far as the team is concerned, the only reason we parted ways for a bit was nothing to do with Dota or with the relationship that we had as teammates and everything to do with the environment, the COVID and the limits. I'm sure a lot of things would have been different. Things were awesome basically before we got like hard-stuck with Covid and it was a pity but look at us now: United again and ready to play together!"

-Ceb
OG's first opponent in the playoffs upper bracket is Team Secret and we touched a bit on the banter that took place over Twitter between Ceb and the Team Secret social media handler several months ago.
GosuGamers: Will you draw some extra motivation from the social media clash you had earlier this year?
Ceb: "I want to put that behind us and not think about it, but sure, if there is still something to be settled, I draw inspiration from everything and anything that was said, really. "
When SumaiL was asked if the answer from TI8 regarding what motivates to play at his very best form, he jokingly said "it's still the money." But, on a more serious note, an insight into how he changed over the years, and what keeps him motivated can be found in OG's official player spotlight, SumaiL's Quest for Glory.
We asked the same question to the three players of OG who already won two TIs.
 
"I feel like for us, it has never been about money. It has always been about the team in a way. About competition, about achieving something together. Like about so many things. Because we used to compete with the same fire and the same drive when we were promised like headphones from winning the tournament! And we actually never got this headset (we're is still waiting, you know).

And of course, the stakes have grown bigger and you get so much more from winning. And it's of course, an amazing thing and it's life changing. But it never had anything to do with it. It didn't shift our focus in any capacity."

-Ceb
Given the fact that OG had claimed two TI titles by smoothly sailing through the upper bracket, thus never having to worry about elimination rounds, we asked N0tail if he actually has a plan B for the lower bracket and the answer came loud and clear: "No need."
Finally, we asked N0tail, Topson and Ceb what they would consider a TI8 grand finals rematch, OG vs PSG.LGD or OG vs Elephant and all agreed on PSG.LGD.
"Ame is PSG.LGD," Ceb said.
OG and PSG.LGD will both fight this year for the Aegis from the upper bracket rounds, and while the latter will be entering the National Arena from Bucharest, Romania on Wednesday, October 13, OG will be playing their first series Tuesday, October 12 at 12:30 CEST/ 17:30 SGT /05:00 EDT.
Tuesday, October 12 is the first day of the Main Event of The International 10. The first match of the day is Invictus Gaming
vs
Team Spirit scheduled to begin at 09:00 CEST/15:00 SGT/ 03:00 EDT followed by Team Secret

vs

OG.