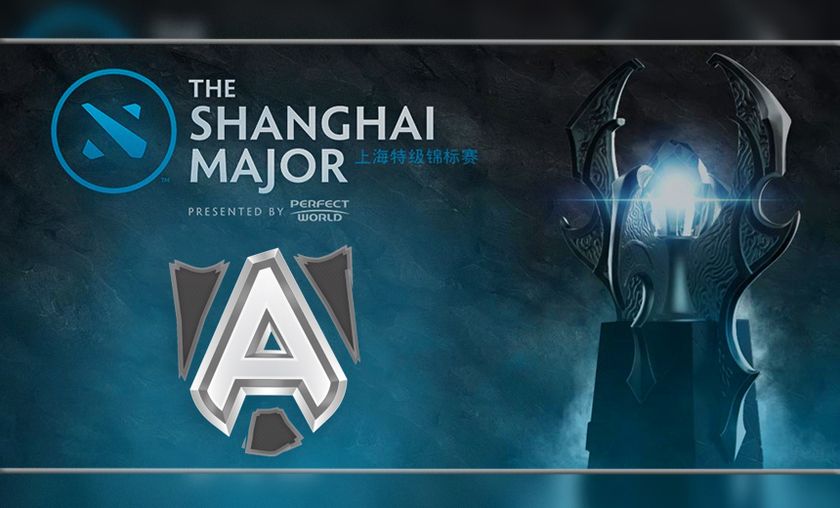 Shanghai Major preview: Alliance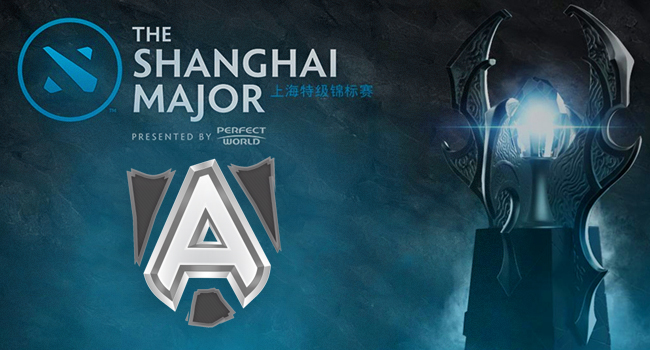 A few months ago when the world questioned if Alliance was back, they did not have an answer but now they sure do. Consistent dominating performances and two LAN victories in a row definitely puts Alliance in the running for one of the top contenders at the Shanghai Major.
After the return of Gustav 's4' Magnusson many Alliance fans did see a light at the end of the tunnel but unfortunately the Swedes were not able to achieve the desired results immediately - although the synergy of the team looked more promising. They had to fight their way to the Frankfurt Major after some of the most intense qualifier games but disappointing finish in Frankfurt was obviously not what they were looking for. Jerry 'EGM' Lundkvist was added to the roster in the post Fall Major shuffle and with that The International 3 champion's lineup was resurrected. The only question at that moment was if they would live up to their own legacy; and it seems like they are on the right road.
Right after the return of EGM, Alliance headed to World Cyber Arena, held in China, where they were crowned as champions - they conquered Chinese giants like LGD and CDEC Gaming to secure the title. Alliance, at that point, looked unstoppable with; solid drafts, coordinated ganks and spot on initiations.
Many people still were not convinced as they felt WCA lacked the strong teams like Evil Geniuses, EHOME, OG or Virtus.Pro. After WCA 2015, Alliance headed to Starladder|i-League held in Minsk, Belarus. They qualified for this event earlier through the Europe and CIS qualifier along with Vega Squadron, Virtus.Pro and Team Sprit. Due to airline issues, Alliance almost missed the event but they made it in the nick of time to participate and truly prove that they are back.
Playoff Results at Starladder|i-League
Alliance vs Team Secret: 2-1
Alliance vs Team Liquid: 2-0
Alliance vs Evil Geniuses: 2-0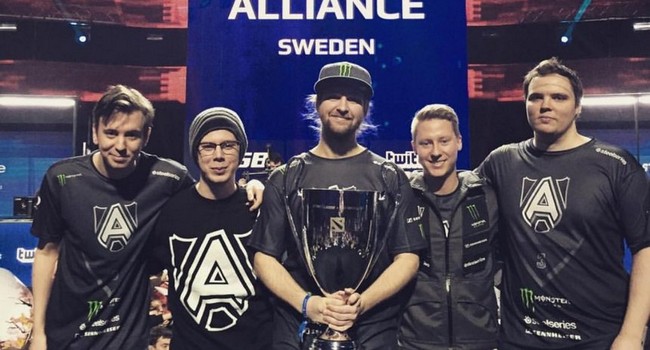 Team Alliance Roster
Jonathan 'Loda' Berg          

Gustav 's4' Magnusson     

Henrik 'AdmiralBulldog' Ahnberg  

Jerry 'EGM' Lundkvist        

Joakim 'Akke' Akterhall
Alliance's play style
Alliance's play style predominantly revolves around the concept of split pushing. With the help of heroes like Chen, Lone Druid and Natures Prophet they are able to consistently pressure all the lanes. s4, unlike many other mid players, does not play farm dependent heroes, and he is a vital piece for his team with his early map presence on heroes like Puck or Batrider. Even though AdmiralBulldog plays the role of the offlaner, in many cases Alliance's late game is all on his shoulders and that is why they often chose to play around him, creating maximum space for him to become the six slotted beast that usually ends the game - carrying Alliance to victory in their 60+ minutes long games. Loda has many tools of taking his enemies by surprise, one of them being the typical play style for a carry of involving himself in the early skirmishes, providing an early lead for Alliance. He is often given aggressive heroes like Juggernaut or Sven, heroes that will gain huge impact from level six and can beautifully synergize with EGM's Wisp for early ganks.
Both supports of Alliance are extremely flexible and although they are known for their Io and Chen, EGM and Akke are both there to ensure early successful ganks as well to provide team sustainability in long teamfights and they usually change from position 4 to 5 between themselves, depending on s4's drafts and game vision.
The 6.86 patch has certainly been favourable to the Swedes as many of their specialty heroes are extremely sought after - but this doesn't mean everything. Their play style and synergy has certainly improved by leaps and bounds and the team's versatility also attributes to this in many ways, as a lot of teams find drafting against Alliance extremely difficult.
Achievements since the Frankfurt Major:
1st at WCA 2015
1st at Starladder|i-League
3rd at Captains Draft 3.0
Alliance's Most Frequent Picks in 6.86
Loda :

  Juggernaut (4 games played, 100 percent win rate)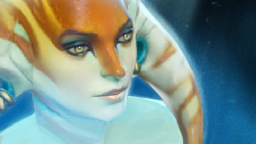 Naga Siren (4 games played, 100 percent win rate)

  Sven (4 games played, 75 percent win rate)
S4 :
 Puck (9 games played, 55 percent win rate)

 Batrider (8 games played, 75 percent win rate)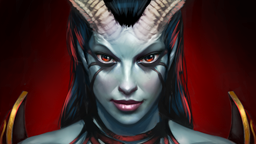 Queen of Pain (2 games played, 100 percent win rate)
AdmiralBulldog :

  Lone Druid (7 games played, 85 percent win rate)
  Nature's Prophet (4 games played, 75 percent win rate)

  Slardar (3 games played, 33 percent win rate)
EGM :

  Rubick (8 games played, 62 percent win rate)

  Io (4 games played, 100 percent win rate)

  Dazzle (3 games played, 100 percent win rate)
Akke:

  Chen (7 games played, 85 percent win rate)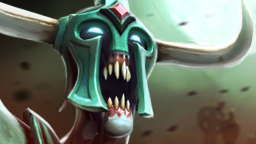 Undying (7 games played, 43 percent win rate)
  Keeper of the Light (4 games played, 75 percent win rate)
Statistics from datdota
At the current moment Alliance are in their best shape and look extremely terrifying. The repetitive success in the recent times has proved that they are back. As Alliance come into the Major with a high morale, they will look to capitalise as much as possible and take home the prize money. Alliance certainly have a good shot at winning the Shanghai majors and it will not be long before we find out.