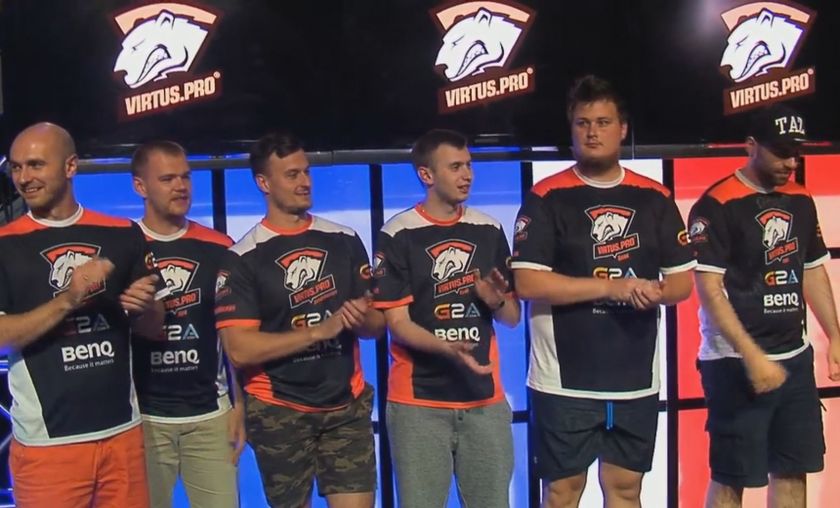 CEVO S8 Finals to begin next week
The eighth season of CEVO's professional division is set to start next week; see the full schedule and more after the jump.
Click here for results, VODs and all the other information
 
It has been a long time coming, but it is finally here: the LAN finals for CEVO-P Season 8. Teams have been competing for the past months for one of the spots at this $150,000 event, and now the schedule, group seeding, and team list have all fallen into place.
This final will feature a GSL-style format where the eight teams will be split into two groups, where they will be playing against every other team in a singlebest-of-three series. After that, the top two teams will be able to advance the playoff bracket where all matches will be played in BO3, with the exception of the grand finals which will be played out in five maps.
Group Draw:
Schedule:
Friday, November 6th
4:00 PM ET / 22:00 CET - Doors Open to Spectators
4:45 PM ET / 22:45 CET - Pregame Show
5:00 PM ET / 23:00 CET - Group B - Titan vs. Luminosity Gaming (playCEVO) / Group B - Natus Vincere vs. mousesports (playCEVO2) (bo3)
7:30 PM ET / 1:30 CET - Group A - Team Liquid vs. Team Dignitas (playCEVO) / Group A - Virtus.pro vs. Conquest (playCEVO2) (bo3)

Saturday, November 7th
9:00 AM ET / 15:00 CET - Doors Open to Spectators
9:45 AM ET / 15:45 CET - Pregame Show
10:00 AM ET / 16:00 CET - Groups B - Winners & Losers Match (bo3)
12:30 PM ET / 18:30 CET - Group A - Winners & Losers Match (bo3)
3:00 PM ET / 21:00 CET - Group B - Final Match (bo3)
5:30 PM ET / 23:30 CET - Group A - Final Match (bo3)

Sunday, November 8th
9:00 AM ET / 15:00 CET - Doors Open to Spectators
9:45 AM ET / 15:45 CET - Pregame Show
10:00 AM ET / 16:00 CET - Semifinal #1 / TBA (bo3)
12:30 PM ET / 18:30 CET - Semifinal #2 / TBA (bo3)
3:00 PM ET / 21:00 CET - Grand Finals (bo5)
Casting Talent
Desk Host:
Scott "SirScoots" Smith
Analysts:
Richard "RLewisReports" Lewis
Duncan "Thooorin" Shields
Casters:
Matthew "Sadokist" Trivett
Henry "HenryG" Greer
Joseph "heliumbrella" Cunningham
Mohan "launders" Govindasamy
Luca "misled" Graham
Pat "Sabo" Flannigan