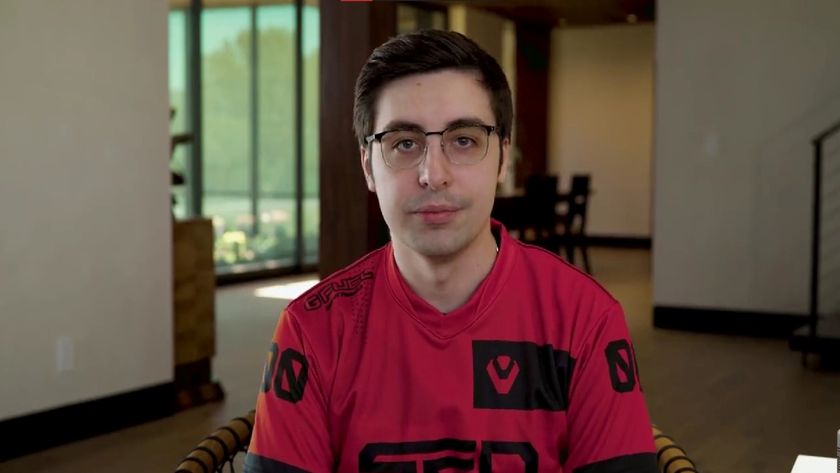 Shroud makes his return to competitive play as part of the Sentinels' VALORANT roster
Shroud joins the Sentinels' VALORANT squad ahead of the team's NA VCT Last Chance Qualifiers.
He wasn't trolling; it is real. Michael "shroud" Grzesiek is coming out of retirement and making a return to competitive play. The former Cloud9 CS:GO rifler and support player will now be plying his trade in VALORANT, a game he has been actively streaming since its release in 2020. He will be part of the starting lineup for the VCT Stage 2 Masters winners, Sentinels, which caused plenty of surprise within the VALORANT community.
The announcement first came via Twitter with a simple video that introduced Shroud with the line, "I'm back baby." While many within the community were sceptical at first, the official Twitter page for Sentinels has since pinned it to the top of their feed, which is enough reassurance to say that it did happen.
Shroud will be part of the roster that will be competing in the North America VCT Last Chance Qualifiers for a shot at making it to VALORANT Champions in September. Shroud will be taking over the controller role, but it remains to be seen who he will replace. For the most part, Sentinels have not managed to replicate their form from last year and have since dropped down the standings during the regular season.
This will mark Shroud's return to the pro scene after a five-year hiatus, which saw him become one of Twitch.TV's biggest streamers. His last big stint was with Cloud9 from 2014-2017 when he was a competitive player for CS:GO. While he hasn't competed in any professional VALORANT circuits, he still does have plenty of experience within the game itself.
He will also be a welcoming addition to the Sentinels roster, which currently lacks a seasoned veteran who can guide the team to greatness. While Shroud's career didn't see him win it all while at CS:GO, he does have experience in abundance. This will hopefully help to strengthen the team's chances ahead of the NA LCQ, which they will be boot-camping for as well.
The NA LCQ starts this coming August with 10 teams from the region battling it out for the last spot to go to the VCT Champions in Istanbul, Turkey.

Sentinels lineup: