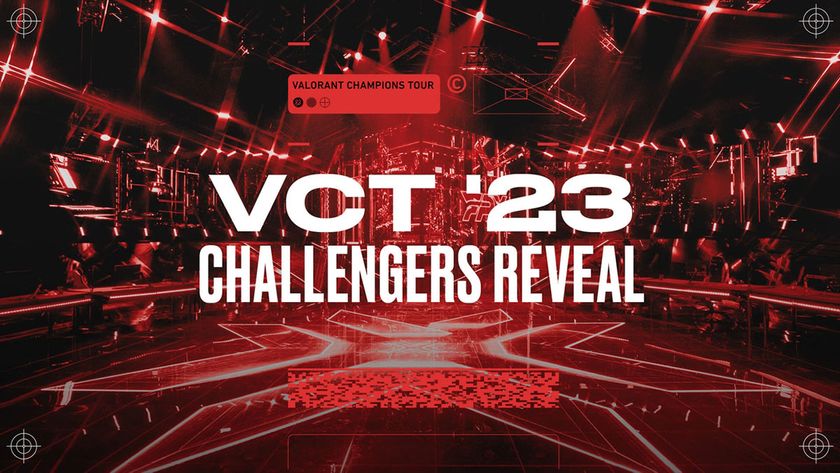 VALORANT Challengers 2023 introduces a new league system
The goal of the new system is to have 42 teams playing in International Leagues by 2027.
Riot has just shared the initial details on what fans and players can expect from VALORANT Challengers 2023, including the new events as well as the details for the promotion journey into the international leagues.
Challengers will now play a bigger role in the overall VCT story as they will be the source of up-and-coming talent, which is critical for the long-term success of VALORANT. This is done by testing teams aspiring to play in the international leagues and also bridging the sport and the game in the longer run.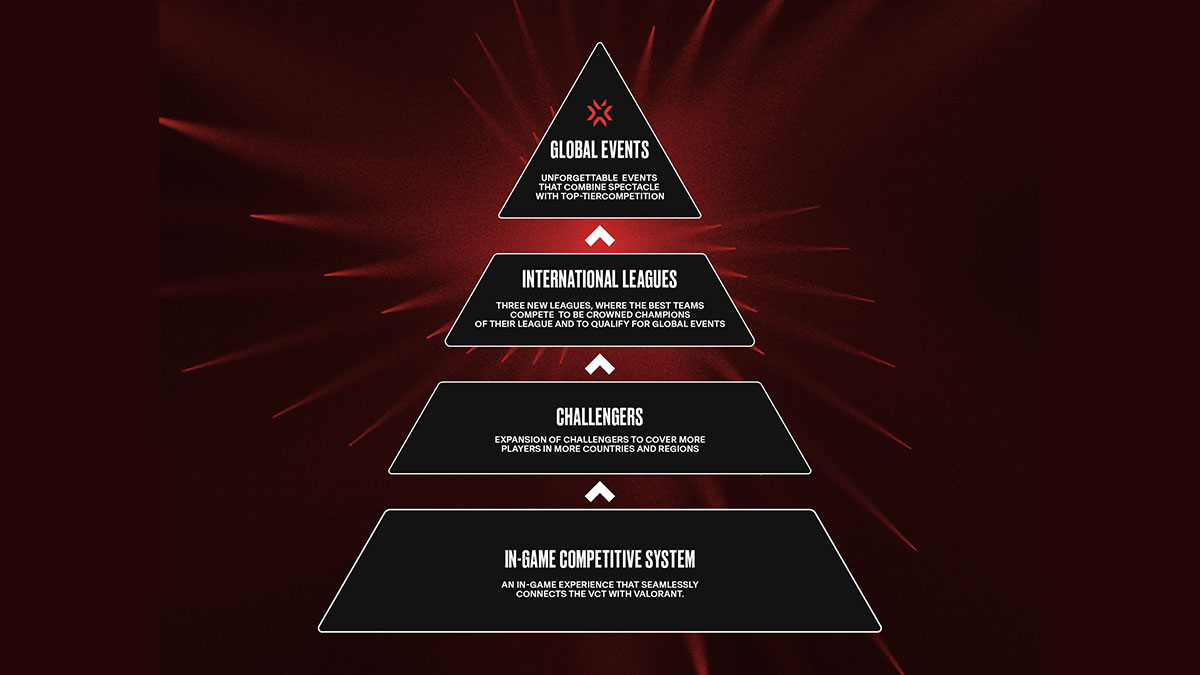 Not only will Challenger play a bigger role, but it will also be played in more locations worldwide. Teams that start in Challengers will have a pathway into the international leagues, and eventually even global events.
20+ Leagues from 2023
Next year, Challengers will encompass more than 20 leagues around the world. These leagues will provide highly organized competitions that begin with open qualifiers and ladder the best teams into two splits of multi-week regular season play.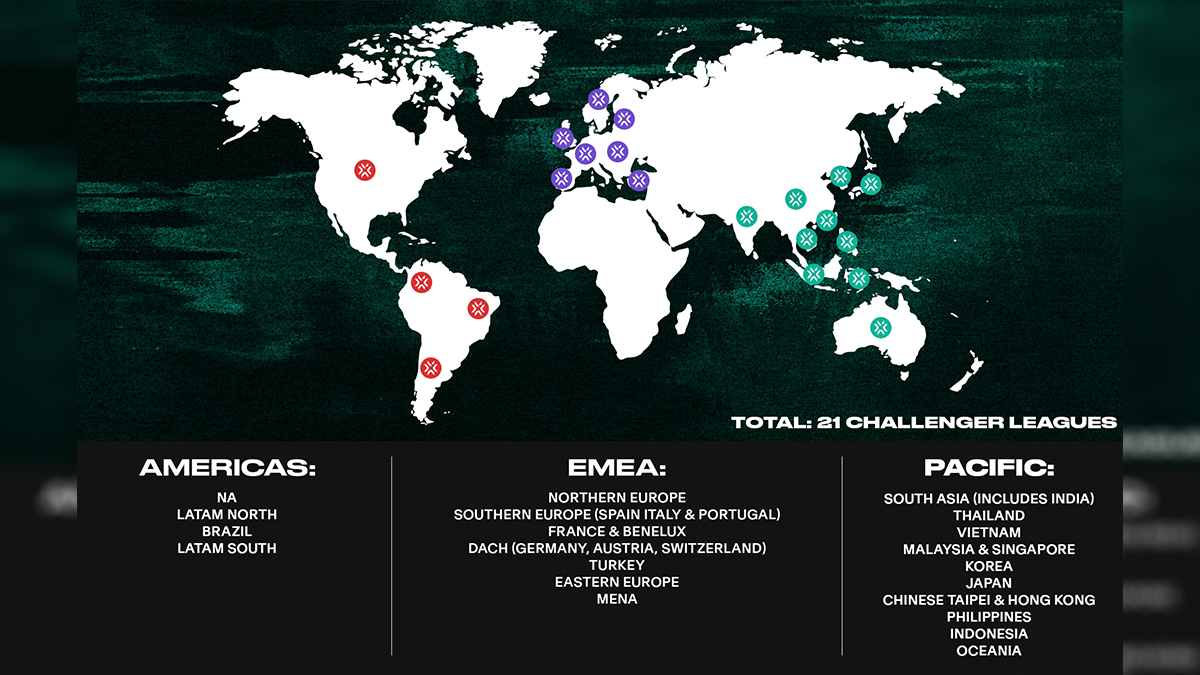 The split will culminate in a playoff tournament where a single team will be crowned that league's champion. The biggest Challenger leagues will receive dedicated broadcast windows that will be scheduled to avoid conflicts with international league matches.
 Challengers Ascension tournaments
From next year, there will be a new tournament that precedes the international leagues – Challengers Ascension. The new tournament will be the screen for teams to pass through on their way to the international leagues. Teams who secure victory at the three Challengers Ascension tournaments will earn a spot in the following year's international league.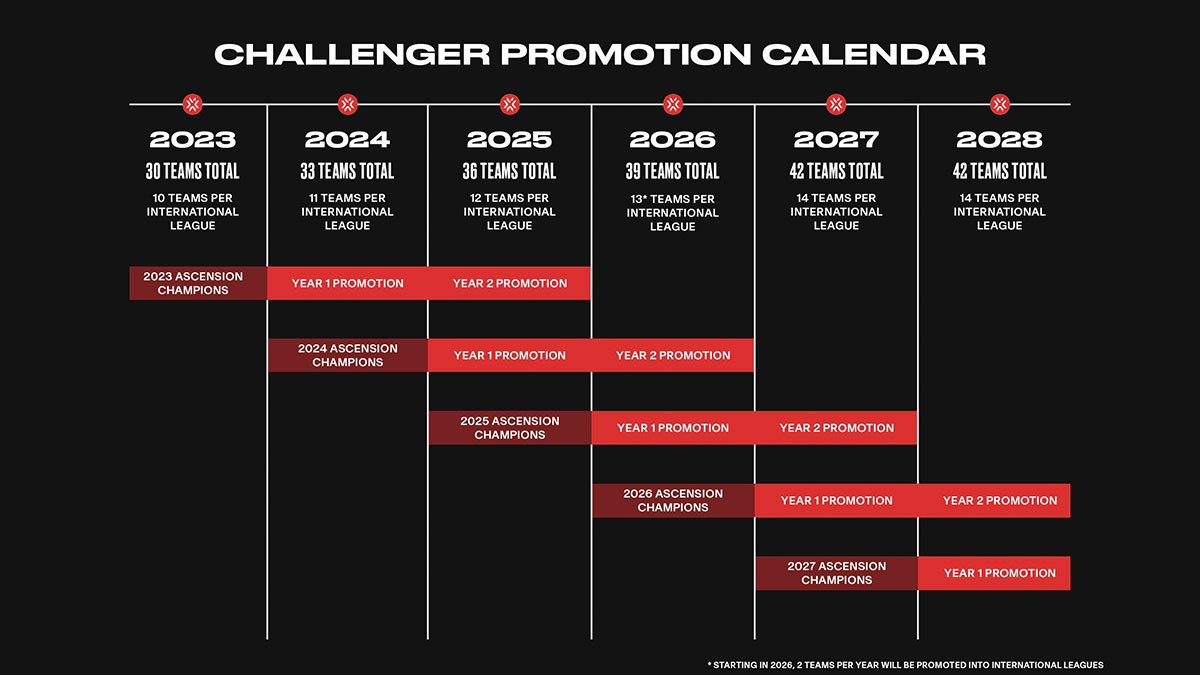 Teams who win Challengers Ascension will earn a two-year promotion into their territory's international league. Promoted teams will have the opportunity to prove themselves against the international league teams during the VCT season, receive similar league benefits, and have an equal chance to qualify for Masters and Champions. After two years, teams will return to their league to battle their way back through Challengers and Ascension tournaments.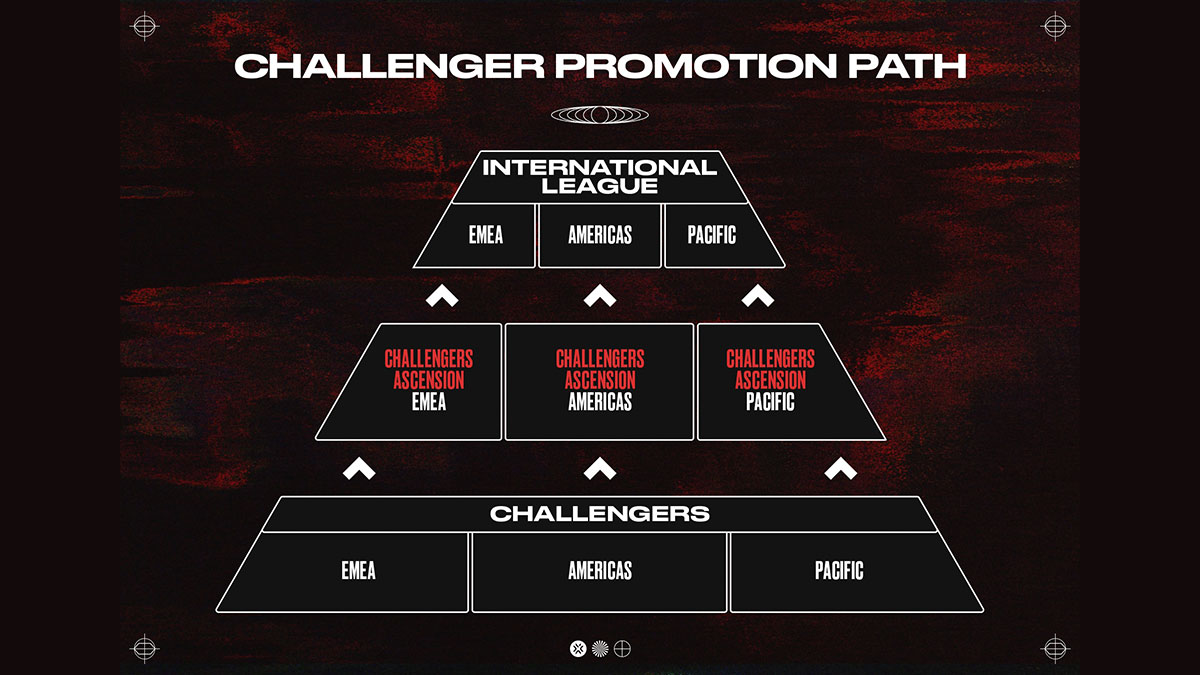 With the new system, Riot will be expanding the number of teams playing in the international leagues through the Challengers Ascension tournament. The plan is to start off with 30 teams (10 teams from each region) and will culminate with 42 teams (14 per international league) by 2027. After which, the teams will cycle out maintaining the 14 teams per international league count.
Riot shared that this roadmap is open to everyone, and any team can reach the international leagues through the in-game competitive system. Looking ahead to 2024, the top teams emerging from this system will get a chance to qualify directly from the game into Challengers. More details will be shared by Riot later in the year.