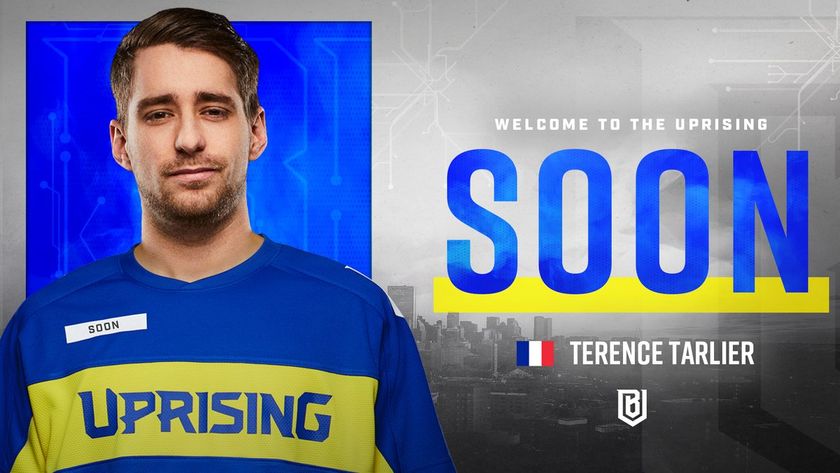 Last minute roster changes shake up the Overwatch League
A variety of factors, including visa issues, drove teams to make a number of notable roster moves days before the 2021 Overwatch League season begins.
On April 6th, the Boston Uprising announced the departure of DPS Terence "SoOn.fr" Tarlier . SoOn joined the Uprising in December 2020 and looked to be an integral veteran presence on a team of young, unproven misfits.
In an article on the Overwatch League website, President of the Uprising Chris "HuK" Loranger commented that the team was forced to let SoOn go "due to circumstances out of [their] control." In a Twitter post of his own, SoOn (a French player) elaborated that he has been unable to attain a US visa during the offseason and as a result couldn't join his team in person or play from home due to league regulations.
SoOn has been a staple of professional Overwatch since its earliest days, and he has managed to keep up with the increasing caliber of competition throughout the Overwatch League.
On April 14th, SoOn announced his official retirement from professional Overwatch and his intention to move to Valorant. Though it is sad to see such a consistently impactful and well-loved player leave the scene, it is encouraging that his eSports career will not end here.
---
Across the Pacific, the Philadelphia Fusion also ran into visa issues. In a Tweet on April 5th, the Fusion announced they have run into "operational obstacles" temporarily preventing  "Western players and coaches" from relocating to the team's new headquarters in Seoul for the 2021 season.
The players in question likely refer to:
To fill these roster gaps, the Fusion signed Choi "HOTBA" Hong-Joon , who played for the team in 2018, and veteran of the scene, Yang "tobi" Jin Mo . While both players are slight downgrades from their Western counterparts, they are proven and capable substitutes, and Philadelphia seems optimistic about integrating their Western players and staff later this season.
---
Finally, on April 13th, the Dallas Fuel announced the retirement of Hitscan DPS Jung "Xzi" Ki-hyu . Xzi was a breakout star on the Paris Eternal in 2020 and looked to be an important piece of this new Dallas roster. However, due to health issues, he will be retiring for the season.
Not only is it disappointing to see such a talented player take a break from professional Overwatch, but Xzi was the Fuel's only dedicated Hitscan player. This retirement comes as a tough loss for a team whose specialist-heavy DPS line was already raising questions.
Still, Xzi remarked on Twitter that if his health recovers he can return to the league.
Furthermore, Chief Gaming Officer of Envy Mike "hastr0" Rufail reassured fans that Dallas is working on signing a replacement for Xzi during his hiatus.
With the 2021 season of the Overwatch League beginning this weekend on April 16th, the significance of these last minute changes will soon become clear.