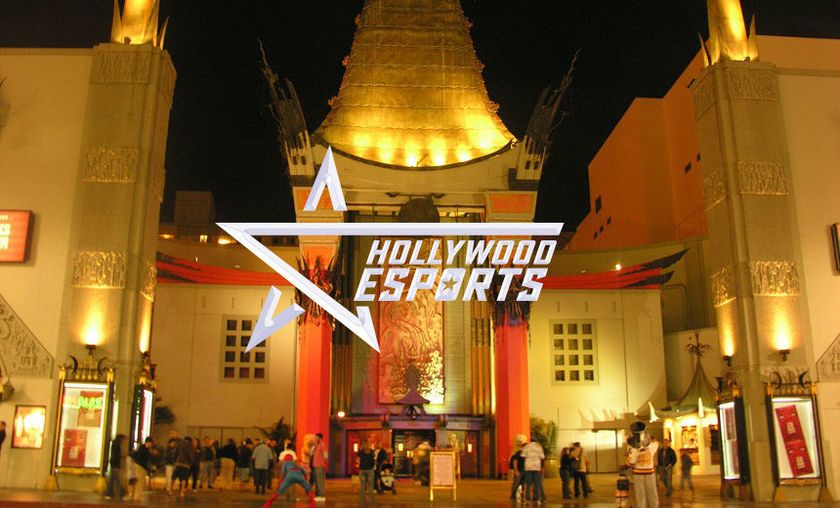 Hammers Hit Hollywood
Welcome the newest addition to the Esports scene: Hollywood Esports!
With many organizations gearing up for the future of franchising in esports leagues, Hammers Esports has teamed up with TCL Chinese Theatre to form Hollywood Esports. TCL Chinese Theatre is best known for their Grauman's Chinese Theatre location on the historic Hollywood Walk of Fame, which houses nearly 200 celebrity handprints and autographs in the theatre's forecourt. 
This partnership connects Hammers Esports, a rising organization known for their Overwatch and Vainglory teams, with an iconic brand central to the culture of Los Angeles. 
TCL Chinese Theatre's CEO, Robert K. Laity, had the following to say:
"We are bringing to Los Angeles an exceptional esports franchise to become our local team. The Esports world deserves a local fan base in addition to a global following in much the same way that other sports like basketball, football, and baseball have strong and close affiliations with fans in major cities across the US. Los Angeles now has its newest team to follow and support."
The newly-founded Hollywood Hammers is not content to just stop there: leveraging their new partnership, the organization looks to develop more projects to bring their audiences closer to esports. The Hollywood Hammers teams will be based out of the TCL Chinese Theatres on Hollywood Boulevard, allowing a more personable touch with their LA fans. Furthermore, plans have already been enacted to create an encompassing tournament schedule which will include events with local universities and gamers to create an action-packed series based out of the venue.
TCL Chinese Theatres will also be hosting a new show called "Tournament Tuesday," which will cover events and competitive gaming. Michelle Slayton, the host of the show, has indicated the show aims "to put a spotlight on the human side of gaming and how it's creating a new culture and community." 
What does this mean for Overwatch? For one, it represents a bright spot in a time of uncertainty. With the Overwatch League (OWL) looming not-so-far over the horizon, many organizations have retreated from the game's esports scene to see how OWL develops before re-entering. Hammers Esports' partnership with the TCL Chinese Theatre represents not only a big step forward in terms of guaranteeing the team's financial future, but also supplies a very tough challenge for any other team looking to bid on a possible LA city slot. 
We wish the best of luck to both Hollywood Esports and the Hollywood Hammers in their endeavours, and hope to see more from them this year.
For more competitive Overwatch news, follow us on Twitter @GosuOverwatch.