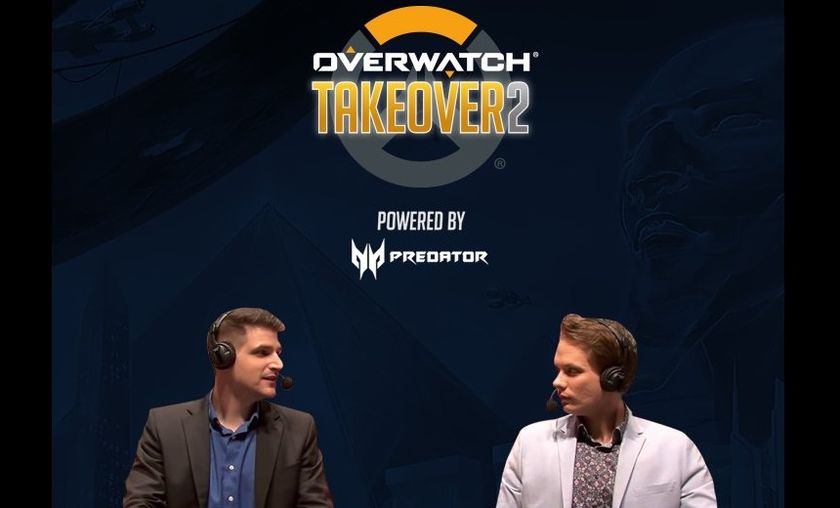 Jason Kaplan and Mitch Leslie return for TakeTV's TakeOver 2
TakeTV's TakeOver is returning this June, and so are some familiar faces.
Mitch Leslie and Jason Kaplan together are one of the most iconic casting duos in Overwatch, together with ZP + Hexagrams and Monte + DoA. The Overwatch duo best known for countless of ESL Overwatch events as well as some of the larger LANs has been confirmed for TakeTV's TakeOver 2 event at their lounge in Krefeld, Germany.
The first TakeTV TakeOver was also the first LAN after Overwatch's launch, at a time when rosters such as current-Ninjas in Pyjamas, old-Rogue and Creation eSports led the charge. The current NiP and Rogue rosters have been announced as the first of six invites. Little more has been announced about the second edition's participants, but we do know that one of two qualifiers has already concluded with ex-Cyclone qualifying for the main event June 1st till 4th.
Mitch and Jason are more than familiar with the European scene, but they will most likely be joined by several other casters and personalities to bring you the unique TakeTV flavour you have been enjoying in other games. Last time, the duo was joined by JoRoSaR, Nathanias and 2GD; let's expect the unexpected this time around. 
For more competitive Overwatch news, follow us on Twitter @GosuOverwatch.