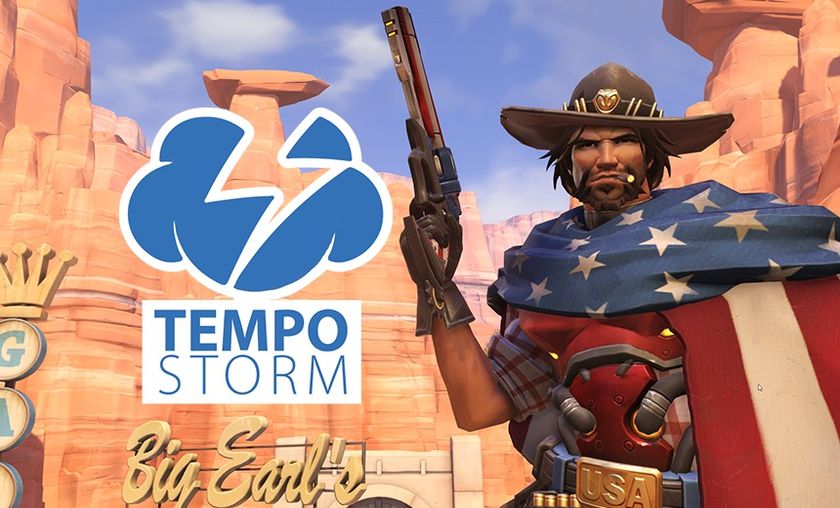 Tempo Storm resurfaces with a single roster, joined by a fan favorite
Tempo Storm says goodbye to their roster in AUS, while welcoming a certain European to their NA roster.
Tempo Storm has been a favorite of Blizzard fans ever since Reynad created the team for Hearthstone. TS first appeared in the Overwatch scene August of last year, when they signed not only an NA roster but also one in Australia. In AUS, the Untitled Spreadsheet roster had been dominating matches and events for a while, and seemed like a golden opportunity because of it.
Meanwhile, the NA roster started off full of newer names. T/S' relatively later jump into Overwatch left them with a choice: pay big money for an established roster or take a chance on some new blood. Though the roster won some prize money in smaller, pro-am events, it was clear something had to change for the team to become a top contender.
Today, Tempo Storm disbanded their AUS team while announcing their continued focus on the North American scene. With the OWL looming, this is a choice we have seen a lot of in past months.
The first major step to improving the NA roster has also been announced: signing TwoEasy. TwoEasy is one of EU's most experienced players, both in terms of playing and creating game winning rosters. He will be replacing Hooey on the main roster, as Hooey moves to a substitute position.
As it stands, the North American roster consists of:
 

For more competitive Overwatch news, follows us @GosuOverwatch.