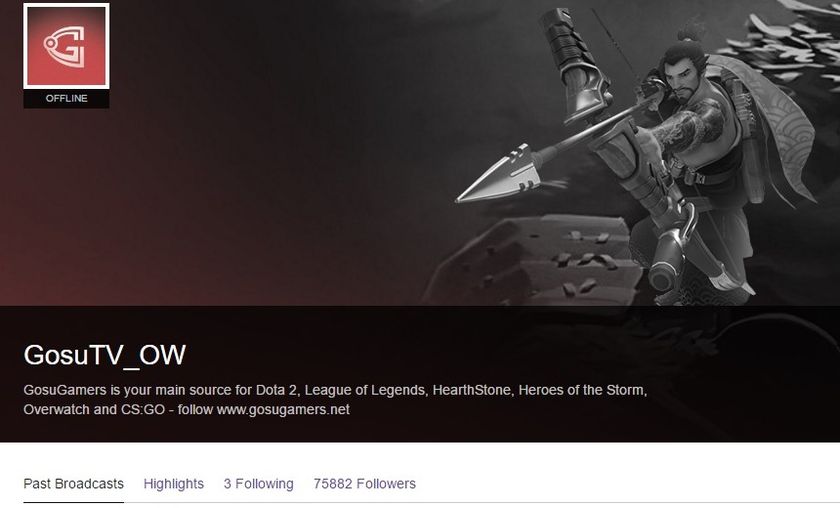 Heads Up: We have renamed our Twitch Channel to GosuTV_OW
Just wanted to give everyone a heads up notice about our Twitch channel being renamed, in time for the Overwatch Weeklies this weekend.
Hello everybody, hope you are enjoying the new patch and start of Competitive Play Season 2. As you may have heard, we are bringing back the GosuGamers Weeklies this weekend. We want to continue providing the starting teams with the ability to get some tournament experience in as well as get their name out, and want to provide all fans of competitive Overwatch with plenty of amazing matches to tune in to.
Alongside the return of the Weeklies we are also working on our Twitch channel. First step: renaming the channel. GosuGamers as a whole has hosted, and continues to host, events of all kinds of games. We hosted some of the biggest third party events for Heroes of the Storm, and have also hosted quite a number of GosuCups for Hearthstone (awarding HCT points along the way). To give you the ability to tune in to specific games only, we have been creating seperate Twitch channels. 
Since Twitch.tv/GosuGamers was mostly used for Overwatch events, we have renamed the channel to GosuTV_OW. We hope the name is simple enough to remember, and clearly descibes what game will be covered on that specific channel.

Some details about the change:
 
Since we renamed the channel instead of creating a new one, if you followed the channel before you should still follow it currently.
Because the URL changed, bookmarks and other links to Twitch.tv/GosuGamers will now no longer work if you want to tune in to Overwatch events. All (recent) references to the channel on our site should be updated already, but you will have to update any personal records and bookmarks to https://www.twitch.tv/gosutv_ow.
Besides the name, nothing has changed so far. As such, we hope to welcome all of your familiar faces back again this Saturday starting 18:00 CEST!
 
For more competitive Overwatch news, follow us @GosuOverwatch.