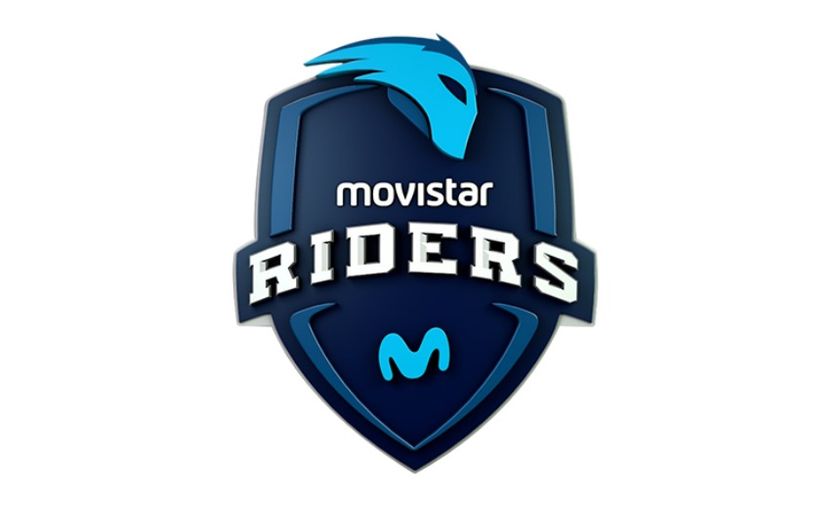 Sitting down with Overwatch PIT EU winner Movistar Riders Part 2: The Overwatch PIT final

In the winner bracket final you beat eUnited in three maps. Were they, therefore, the team you wanted to meet in the grand final and were you glad that they took out Dignitas or did you know that eUnited would be coming back strong and would've therefore rather played Dignitas? 
Logix: Coming into the tournament I would've said eUnited any day but Dignitas managed to fight their way back from the loser bracket in an impressive way so I honestly didn't know what to expect. I did know that our previous scoreline of 3-0 was not a right representation of what eUnited is capable of though. I think it was better for us to play eUnited because we already had played them and had a good idea on what to expect whilst Dignitas is probably the team that changed up their style the most with the patch.
Neptuno: I personally wanted Dignitas to win against eUnited because I have two friends in there (BromaS and ToxikeN). So I did not really think about who I am going to face because at the end of the day, both would be really close games anyway and both teams played the same comp, just in a slightly different way.
 
CWoosH: This is gonna sound cliché but you gotta beat them all, right? So I didn't really care which team we would have faced in the final.
Dante: Honestly I would have preferred Dignitas. Dignitas is definitely a strong team and dealing with Linkzr as a Zen or the now nerfed Ana is a hard task if he decided to go Genji. Besides that they made an impressive run in this tourney as well. However they played a bit more tank heavy comps in general which I think we have an easier time against than the counter 3dps. I keep saying 3dps but we just call it the eUnited comp since I think they invented it or made it popular in the EU scene anyway. Therefore it was the team I feared most in this tournament. They practised this comp over and over and the 3-0 we got in the winner's bracket final was the closest match, even though the score doesn't reflect that we had this tourney till the grand finals. 
Kolsti: I wanted to avoid eUnited, because they play a team comp similar to ours and mirror match-ups are really hard. I rooted for Dignitas when they were in the loser bracket finals because even if we won against them in the group stage, they knocked us off in the xTra cup playoffs so I wanted to knock them off in a playoff stage.
For the last fight of the tournament I wasn't ready to give up till all six of us were dead.
You had a day to think about the matchup against eUnited. What did you guys do in order to prepare for the final?
Logix: We came into the first matchup really well prepared so it was more a matter of trying to iron out all mistakes we could in that short time span or spot new mistakes on their end. We noticed some stuff we knew we wouldn't get away with this time, as well as noticing more stuff we could punish them for.
Dante: We watched the VODs and looked and certain stuff which we really didn't wanna do this time and tried to fix as many things that went wrong before, but in that short amount of time we weren't gonna change anything drastically.
Neptuno: We just watched the 3-0 final and we pointed out our mistakes, how they reacted mid-game against our moves and how they were punishing our mistakes. I don`t think it really mattered because we didn`t have enough time to practice or improve on the kind of mistakes that you make once or twice in a week, and we knew we were gonna make new mistakes anyway and it happened. But it was good to remind us of the way they play, how methodic they are in their playstyle and we just played the grand final with the same mentality against them and the same game-plan. If they had a new answer, we would have to adapt mid-game but they played pretty much exactly the same way. I have to say, it was closest and most exciting series I've ever played in my life.
King of the hill (and fittingly for Riders, Route 66) seemed to be your home turf throughout the tournament. What was going through your mind when eUnited wonLijang when you had won it against them yesterday and had previously shown immense stability on the map? Were alarm signals going off at that point? 
Neptuno
: To be honest, as soon as we lost we said: "Forget Lijiang. We are playing a Best of 1 final now and we can choose the map". We all talked and we agreed on playing King's Row. So yeah, we basically kept focus on what is coming next and not on a map that we had already lost. And we got rekt in our first King's Row defense. They played so damn good on attack, but we still didn`t think it was over. What we were saying on TS3 was something like "let's fucking snowball this attack and beat their time". I am really glad we were keeping a good mentality even tho we were not performing at our best level and we knew it. But it was a final, it was the time to focus on winning not on anything else.
Kolsti: I love the fact that even during losses, the team morale was high at all times.
Two impressive comebacks on the final maps King's row. Twice Movistar Riders go down 4v6 but manage to still win the important fights.

The final map, King's row ended up being an insane comeback after comeback. You were down a minute in the time bank after both teams managed to finish the map. You get the point in overtime and you're only slightly ahead in the ultimate economy. In the streets phase, Logix gets caught in an unlucky pin and Neptuno catches a pulse bomb. You're now down 4v6, with one tech visor that only catches Kruise and no other ultimates to speak off. Statistically, that's an almost insurmountable disadvantage and yet, in an amazing turn of events, you win that fight somehow. On defense, a very similar situation arises. Again you go down 4v6 in a fight in the later passage of streets as Finnsi & Dante get taken out. CWoosh doesn't get a kill out of his nano-blade and it's looking grim because if you lose that fight, you wasted a lot of ultimates and you're by all means behind. And again - like it couldn't be any other way - you pull yourself out by your own bootstraps and smash that fight. How do you explain that? What happens in the comms during situations like these? Is this some elaborate blood sacrifice meta you guys invented that other teams haven't caught up on? 
Logix: I just rewatched both those moments from my own perspective and I think it's due to personal outplays as well as their mistakes. In the first overtime fight Sharyk misses his shatter and because of that Finnsi lives - Dante kills another two people and gives time for other people to come back. It's just a chain of events caused it so we could fight back. For the last fight of the tournament I wasn't ready to give up till all six of us were dead. I managed to kill both supports as Cwoosh killed Kruise and Kolsti shouted we can win it. From there on we picked up the monkey and Zarya kill whilst also delaying long enough for Dante and Finnsi to come back. That was by far the tensest moment in the tournament.
Dante: After watching the VOD's I don't think we should have won some of these fights. So some luck and misplays on the opposing side were definitely involved but after 4 intense previous maps both teams weren't playing at their highest level anymore, I think. Also we try to always keep tabs on the numbers for both sides who is alive, so the players still fighting know the situation and whether or not they need to play riskier or not to pull out the clutch. The comms get more unclear in tourneys as opposed to scrims but it's because people give it their all and get excited. That is what we did this tournament in regards off never giving up a fight. We felt like we had to win as well. In this series on Dorado, it really hurt us but I'm generally happy my team mates fight to the end, don't give up and have the capability to clutch some of these fights.
Neptuno: I just think we clutched or they got overconfident because they had the advantage. Maybe both things. We didnt give up any fight. I literally was calling that I was coming from base with ultimate and saying "focus on staying alive". It can sound like a stupid call but yeah, eUnited took some risks to get kills and punished them hard in those fights. Also in those moments, the skill shines up from players like Logix, Finnsi or Cwoosh. It's an honor to be carried sometimes haha. To be honest, eUnited could win both finals, and those fights were the proof. I am so glad that we walked a really long way to get here and we are able to fight and compete against the best teams in Europe, which is an honor. Even if we hadn't won the tournament, I would still be really happy with our improvement as a team.
Kolsti: I fucked up that fight. BIG TIME. But knowing all my team mate's skill, I knew we could win this even if the situation looked grim. So even if I was out of the fight I shot called as much as I could and we managed to do it!
Team captain CWoosH with
his
"slightly above average plays". I hope this to be a mislabel, to protect my slightly below average ego.
Watching those games closely, I have the theory that you guys have some of the best focus firing around and this is what separates you. Sometimes you melt through PrimalRage'd Winstons in an instant if you have to. Is that the secret to your success: high damage, high speed comps with heavyweight knockout punch potential? You may be down, but you're not out?
Logix: I think right now I can agree that target focus is one of our strong points but by all means, it was a long and painful learning process. We still strive to improve it every day and nothing feels better than having a fight where everyone focuses the same target at once. I do think the composition we run really does suit our style though. It allows people to play some of their best heroes and creates a well-oiled machine.
Dante: The 3dps vs 3dps matchup is super fast so in these matches it looks faster than in others. With the potential to kill any target super fast with every character except the single tank having a 200 or lower HP pool target focus usually determines the winner of engages. If a Genji and a Tracer both hit the same target it should die within one Genji combo plus a Tracer clip. Add a discord, and monkey and the backline damage of Zen/Soldier/Lucio to that and every fight becomes super fast as soon as either team decides to engage. Positioning and finding the right way to engage becomes a determining factor for most fights as opposed to just a war of ultimates, which I always felt like the tank meta was. As for our target focus, at some point over a month ago, I didn't even wanna touch Zen since I felt like my discords were wasted most of the time. We recognized this and we managed to become better at it over time and I'm sure we will get even better in the coming months to hopefully have more successes.  
Neptuno: Well, we value the damage and the mobility over all. This triple DPS comp works especially because of Zenyatta in my opinion. We just play the map and Zenyatta is perfect to deny people from high grounds or taking risks. You just have to discord someone that is in an advantaged position and he will either die or leave that position. We value our positioning a lot and we just try to read what enemy team is gonna do and how are they going to play next fight to properly set up our plan.
The team had nothing but praise for their analyst during PIT, daemoN.
It's such an exciting style we want to see more of. What is next for the Movistar Riders? Considering the shortage of action in Europe, will we see you guys in the odd NA tournament or is that something you aren't interested in? How can fans get to see more of you?
Logix: As far as European tournaments go, we have HND Invitational next week and I do believe we qualified for another Spanish tournament later this month (no idea about the details). 
Dante: As for the odd NA tournaments I'm not sure, the current style we run clashes super hard with having high ping. So if there is action in Europe that would be my preference, but if nothing pops up we will try to give it our all in NA tournaments despite the ping.
Kolsti: Go to Korea? D:
Again congratulations on your impressive victory! Thanks for the interview guys. Here's some space to add whatever you like.
Logix: Thank you :D! Big thanks to Gosugamers for this interview, shoutout to Movistar and Honor as well as all my team mates, coach, daemon who is the one who made this happen - It's been quite the journey so far and I'm ready for more.
Neptuno: Thank you, guys! We would love to thank Movistar Riders for giving us the chance to be professional players when we were a new team without any reputation and also for giving us the chance to live in a gaming house. We would also love to thank our main sponsor "Honor" and our official sponsors: Zowie, KROM, DRIFT, HP OMEN and GeForce GTX. It's an honor to play for this team and organization. I would also love to thank "daemoN" for helping us as an analyst for this tournament and our coach "Sens" for his hard work to make us improve, specially as a group. And thanks to all people that cheered for Movistar Riders :)
 
This was part two of the interview with Movistar Riders. You can check out part one, where they talk about their origins as a team, here.
Keep current with all the latest competitive news via @GosuOverwatch on Twitter.