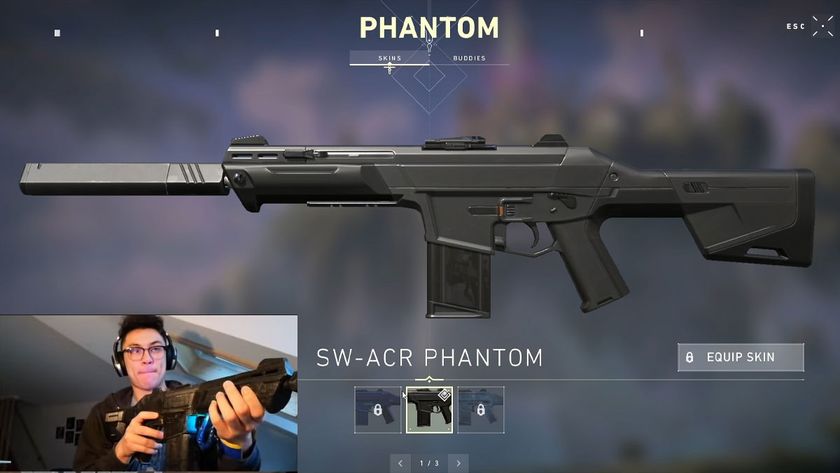 Phantom gun controller created by a VALORANT fan
First-person shooter brings a whole new meaning with the controller.
Playing a first person shooter usually involves either a keyboard/mouse combo or to a limited player base, the use of a controller. But what if you can have a controller that looks like your favourite weapon from your favourite game? That is what Youtuber Gamingeniur has done – he created a controller based on the Phantom automatic rifle from VALORANT.
He posted a video of his build process and subsequently of him playing with the controller. He managed to make the controller work with VALORANT's anti-cheat software, and it worked without a hitch. On the controller itself, there are buttons that control the agents movements in game, as well as to use their abilities.
While the idea of having an analogue controller is a novel idea, in practice the usability is not up to par. This is confirmed by Gamingneur as the controller worked well in Deathmatch, but not so well in an actual match. Still, the fact that it was made and worked without too much of a problem in game is a feat that needed to be lauded.
The whole process of creating the controller is on Gamingeniur's Youtube page, linked HERE. Maybe we will see similar builds from other creators – perhaps one day we will see a Marshal, a Guardian, or maybe someone is talented (and crazy) enough to create a Tactical Knife game controller? Who knows.