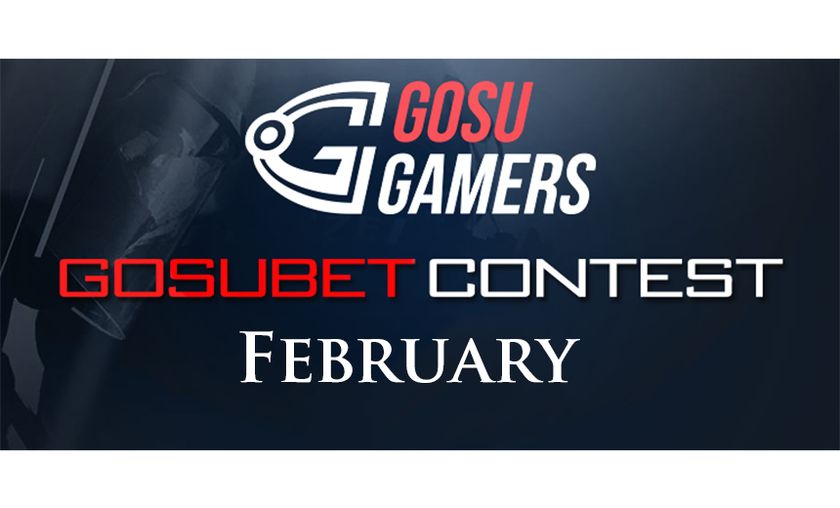 GosuBet February contest winners
The GosuBet competition for February, in cooperation with our friends from ROCCAT, is over. And here is the list of winners.
The February season of our GosuBet is behind us, and with the help of our partner ROCCAT we are happy to announce the winners of the previous season's contest.
By clicking on this link you will be redirected to the contest's page.

What is GosuBet?

The GosuBet is a non-money betting system available to GosuGamers members. Everyone starts with 50 units of currency and is able to place it on different bets, with odds for each player or team. Depending on the odds, members may win different amounts. Normally, each season lasts one month and at the end of the period, the winner is determined.
To place a bet, just click on a match, select how much you'd like to bet, and on whom. If you ever lose your currency, just click 'Reset GosuBet' and you restart from 50.

Gosubet contest - most currency
The rules were simple: whoever has the most currency at the end of the month wins. Everyone starts with 50 and can reset back to 50 once they drop below. The contest can be entered at any time as it is not about quantity betting - anyone can reach the top through a few lucky - or well educated - bets. 
1st prize - ROCCAT Renga


CS:GO winner: jameSAVAGE - 4,847 bullets


Dota2 winner: skynoeye - 24,755 branches


HotS winner: afiqrome - 700 dubloons


HS winner: TUMULT  - 1,345 dust


LoL winner: TUMULT - 2,473 rune
*We did an investigation on all participants, as a result, the winner of the CS:GO, Hearthstone, Heroes of the Storm and League of Legends contests have been disqualified for breaking the rules of the contest.

Winners will receive a message from Vladimir 'Angel' Kojadinovic in which they are required to reply with further information in order to claim the prizes.
Congratulations to all winners and thanks for participating, everyone. If you missed the chance to test yourself in our previous contest, make sure to keep an eye out for the next one.
---

The prize products
ROCCAT Renga

>> Studio grade stereo sound
>> Earcup ventilation
>> Inline remote
>> Superior comfort
>> Robust build  
>> Ergonomic headband 
>> Multi-platform support  
>> Rotatable mic  
>> Powerful bass