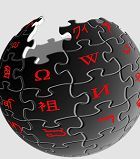 TONIGHT: Bid farewell to the GosuGamers you know
Note: The import of the forum may take a longer time than the transfer of news and Gosubets etc. Please be patient while we continue to fully intergrate our forums into the new system.
​GosuGamers.net will be experiencing some downtime starting 06:00 CEST on Thursday, the 16th of May 2013, and in accordance to Blizzard/Valve's tradition we will be back 'when it's done'. While our crew will gain a well-deserved rest, our developers however will continue working in order to bring you an all-new GosuGamers website up and running.
It has been quite a ride for this current website until now and even though we're still standing and you're reading this announcement on the v1 website, we shall let you know that this current platform was not meant to serve the needs of 2013 and it definitely wasn't built for an audience like we deliver to today. So with v1 getting shut down we will finally end the beta days of our public testing grounds, play.gosugamers.net as well. play.gg is technically a core part of the new GosuGamers and while all of you were testing we have already been building on top of that behind the curtains.
Our focus for the future that lies ahead of us is evolving around coverage. Our aim is to make this GosuGamers the best place to check up on all kinds of eSports activities, bringing you whatever is needed to know the state of your game. We also believe that eSports needs more opinions and on our eternal mission to help our passion step out of its lovely niche and hit the nerve of the wider audience of the so called 'main stream', we will reserve more space for those who speak up in our community and add value to the scene by contributing cutting edge editorials and other extensive quality content.
Well, there exists an epic-length changelog that would make even IceFrog proud, but we've decided to spare you from these details for now. Even we don't yet know what's going to make it through the v2.0 launch and what will stay in our kitchen for some extra time, cooking until it's great enough to get unleashed. Please say goodbye to GosuGamers v1 tonight and we welcome you to give our new website a warm reception when we're back online. Before that, let us reminisce on the time GosuGamers was called Starcraft Gamers ten years ago.
For those addicts who abandoned real life to become an adept of GosuGamers and now can't live without browsing GGnet every other hour, please find a sneak peek on one of our additions: probably the most comprehensive and complete Dota 2 wiki, spanning all competitive topics since the very beginning of the beta days.