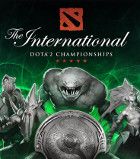 Sixteen assemble for The International 3 qualifiers

The invite list for The International 3 qualifiers is out and so are the format. The qualifiers will run a double elimination groupstage to a double elimination bracket in the grand final. All the matches bar the grand final will be played in best-of-three.
As promised, Valve has released the list of teams that will be fighting for the number one spot in the qualifying stages of The International 3.
The groups of the qualifying stage have not been announced.
Format of TI3 qualifiers
The eight teams in each qualifier will be separated into two groups, in which they will be playing a double elimination groupstage. For those unfamiliar with the system, it is a GSL group consisting of a double elimination bracket within each group. The top two placers of the groups will move into the playoffs. All the games in the groupstage will be played in a best-of-three.
The playoffs will adopt a common best-of-three double elimination format with a best-of-five playoffs. There will no advantage for the finalist qualifying to the grand final via the winner bracket.
West (13th of May)
iCCup

RoX.KIS

EG

Absolute Legends

DD.Dota

QPad Red Pandas

Mousesports

Empire
East (20th of May)
TongFu

Rattlesnake

Vici Gaming

Rising Stars

MiTH

First Departure

Mineski

Neolution.Int
 
---
TheGDStudio, host and official caster of the west qualifier, has lined up something special for the coverage. They will be welcoming guests to their studio in Sweden and will be doing the cast of the west finals in front of a live audience. Interested fans may send an e-mail to [email protected] for a chance to be part of the live audience.

BeyondTheSummit also told Gosugamers that they will be levelling up their production level although they would want to announce it themselves.

Apart from the announcement, Valve stated that the tickets for The International will go up on sale in approximately four days time.

Source: TheGDStudio, Dota 2
 
Check link for interviews, brackets, current standings