PREVIEW: LGD look to extend winning streak against Zenith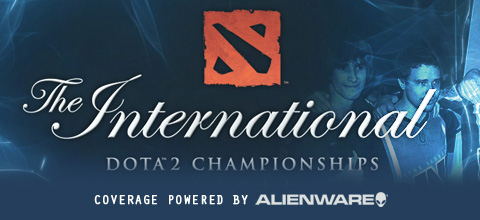 The Winner's Brackets are now down to four teams who have put up a deserving performance this afternoon to advance to round two of the bracket. LGD, Zenith, iG and Na`Vi are your top four - GosuGamers take a look at the matchups which will kick off tomorrow.
LGD vs. Zenith


LGD – We saw from LGD's match against Orange this morning that they do not crack even if they are at a deficit. The Malaysian powerhouse was able to gain a huge advantage in the second game with Mushi's Queen of Pain, but apparently that was not enough to even take barracks off LGD as Sylar's Morphling patiently farmed up a Black King Bar before the team initiated fights.

It seems that the team will do anything to protect Sylar during these fights - and that includes buybacks, sacrificing kills and split pushing in less than 'conservative' situations. While this may have kept them going throughout the tournament, it could also play to their disadvantage if their opponents are able to establish and maintain a lead off the rest of Sylar's team.
Zenith - Zenith was able to bounce back from a rather one-sided game against Complexity today to take the next two games in a rather convincing fashion. Captain hyhy revealed in an interview following the team's victory over Complexity that the first game was 'a throw' - it took no less than the intermission between the first and second game to figure out what went wrong for the team.

It also seems that the team can be unpredictable at times, with iceiceice either performing superbly or less than satisfactorily on, say, the Invoker. They can, however, count on the stability of hyhy and Loda to take the team further in the bracket.



Verdict: LGD 2-0 Zenith

Having to sacrifice one game to LGD and pray that they will bounce back in game two is not advisable against a team who punishes mistakes - LGD has the most victories under 30 minutes out of all the teams at the group stages and Zenith have not shown the same level of consistency to prevent them from being in peril of a two game elimination.

iG vs. Na`Vi


iG – The team has revealed their weakness - Ferrari is the key. In both games two and three of their matchup against EG, a dual (or even triple) lane was set up at mid lane to counter Ferrari and this was done with high success. With Ferrari unable to get up his required levels or farm to make an impact on the other lanes, EG was able to control the early game and this was most evident in game two.

In game three, however, iG were able to turtle despite a poor start by Ferrari's Night Stalker in the mid lane, but the team eventually grouped together and started taking towers in a bid to get the team economy up and allow Zhou to get his items on Luna. As a team with a diverse range of lineups, banning against iG is pretty much an impossible task - outplaying them, however, is not.
Na`Vi - The International 2011 defending champions have never failed to surprise fans - from a disappointing performance on day one of the group stages, the Ukrainian powerhouse has never looked back. Day by day, they have shown improvement (in team synergy, especially).

Today's rematch against DK have proven that this was so. Tearing up DK in two out of the three games and putting up a decent fight in the second game, Na`Vi's understanding of the Chinese playstyle at The International may grant them that extra boost that they need to take down LGD, iG or another other Chinese team they will face at the tournament.



Verdict: iG 2-1 Na`Vi

These two teams met during the group stage, and it was not a pretty sight for fans of the Ukrainian juggernauts. Certainly their understanding of each other has improved since their first encounter, but is it enough to take down iG, a team who, like Na`Vi, has not faltered since day one? Perhaps one can take solace in the fact that Na`Vi knows how to play against a Luna - they showed us that in game one against DK.

We made our predictions. How about yours?