How EHOME vs. TongFu ended: An interview with TongFu.CuZn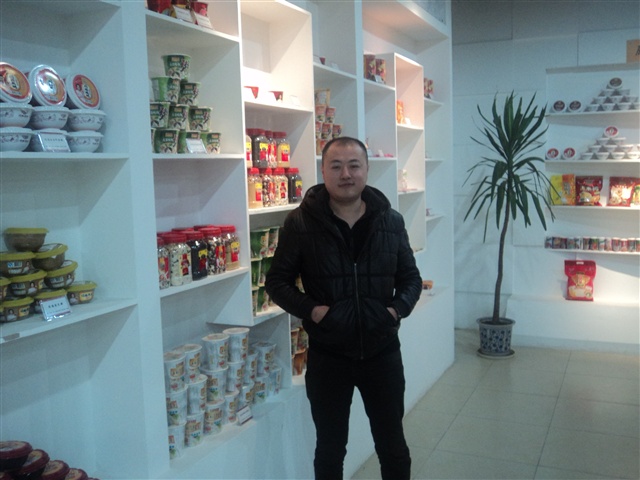 Following Lamn's transfer to EHOME from TongFu, 178.com immediately contacted TongFu's manager, CuZn, and he disclosed many details regarding the discussions. A rehash of the original controversy followed.

Recently, LanM's departure from TongFu to EHOME has become the centre of attention, and after multiple announcements by LanM and TongFu, both sides have reached an agreement.

Following that, EHOME's manager 71 accompanied LanM to TongFu's training base for negotiations, and both sides have amiably settled the dispute. EHOME would pay 50,000 RMB (6300 USD) on behalf of LanM for contract violations.
---
Thank you for accepting our interview, LanM's transfer issues are now almost done with. What are the results of the negotiations?
First, EHOME has offered an official apology to TongFu for poaching our player, and paid a total of 50,000 RMB for LanM's contract violation. TongFu has agreed to transfer its player LanM to EHOME for 0 RMB.

Second, LanM has officially apologised to TongFu and the ACE (Association for Chinese Esports) for the disruption caused by his representing EHOME and not coming back while under TongFu's roster.

You previously mentioned LanM's transfer fee will be around 100k RMB, why is it 0 now?
The previously cited 100k was for EHOME's forced poaching of our player The recent actions by LanM have made us feel that he has a seriously negative impact on our team, and EHOME has agreed to undertake official discussions, and we have agreed on the result.

So who will take the place of LanM?
As of now we have contacted awoke, he is currently with us for trials. He was teamates with hao, kabu and Sansheng before, and probably knows them well, so the trials are proceeding very smoothly. If all goes well he will be our 5th player.

You previously mentioned that you have no contact with EHOME's management, who started the negotiation process?
ACE chairman King personally approached EHOME's owner.

Can you give us some details?
EHOME's representative 71 brought LanM to our club, and discussed the transfer issue with our boss, TongFu's business manager and me. iG's Liu Jun participated as a representative of the Association. We talked for about 4 hours, but we had 71 leave for some time to allow our club to have internal discussions, then iron out a deal between the clubs. The process was quite smooth and there was nothing we didn't successfully deal with.

How was LanM at the meeting?
At the start he was still trying to defend his irresponsible actions, towards the end after some "education" by our boss he recognised and rectified his mistakes.

Many people are concerned that the "Letter of apology" and the 50k violation fee will not be presented. how many working days have you mandated for these to be settled?
Both clubs have signed agreements to finalise all procedures by 15th of May.

CLC's boss has already given up sponsoring teams in future, will this affect the decision by your sponsor?
No, our sponsor has confidently extended financial support.

What is the reason behind the owner's confidence?
The improved pro-gaming environment, increasingly holistic team-building efforts within the club, the improved sales accrued from advertising as well as the financial strength of the sponsor.

DK has received an invitation to the DOTA2 tournament in Seattle, has your team contacted Icefrog?
Yes, Icefrog has expressed attention on our performance, and hopefully we can get the invite through hard work and results!

LanM said before that the original three players from Panda seem disinterested in Dota 2, where will you focus your attention from now on?
The focus is on Dota 2, and they have been practising a lot. Today the club arranged for the players to go to the theme park, after a whole day of fun they continued training as soon as they returned to base. Kabu is especially known to wake up very early every day to practise.

How is training coming along?
Very well, the team is displaying consistent improvement, and I believe will not take long to get used to the game.

But starting this month, including league play, StarWars 7, G-League and other large scale competitions are scheduled to take place. Will practising Dota 1 and Dota 2 affect your results?
Definitely. After all these 2 games are vastly different, we need more in depth analysis of Dota play styles, and accumulate strategies for Dota 2.

ACE doesn't seem to have done anything after its founding, how has the Association helped out in this transfer debacle?
First, during the nVidia competition the Association called a meeting in Shanghai discussing the issue between the 2 clubs, at that time EHOME's representative explicitly stated disinterest in LanM. The second time is what LanM played for EHOME, King and iG's Liu Jun went to EHOME and approached their owner to communicate and mediate the issue. The third time is when 71 accompanied LanM to our base for discussions, iG's Liu Jun represented the Association to oversee the proceedings.+ Overall they have ben useful as mediators to iron out our conflicts and safeguard the interests of the clubs and players.

Recently a new organisation has emerged -- the tribe. Most players in the community support such organisations, what do you guys think?
We have thought about this. This is rather normal, people with different goals cannot work together, there's nothing to say about this.
  
Let's end this interview with some reflections.
No dream is laughable, the key to happiness in life is to life with a sense of justice and fairness!
Roster:
TongFu.CuZn
(Manager)
TongFu.kabu
TongFu.Mu
TongFu.Hao
TongFu.Awoke
TongFu.Sansheng
Links
dota.178.com
- Original interview