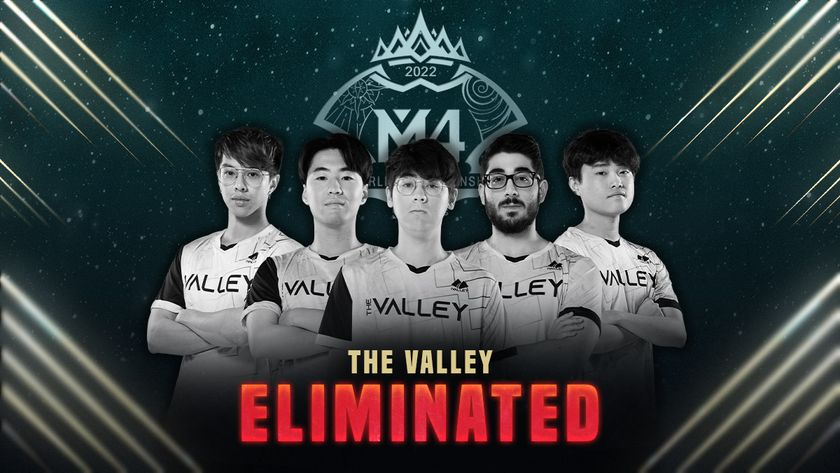 M4 World Championships: ONIC Esports keep the home ground spirits high
ONIC Esports keep Indonesian fans in great spirits as they avoid an early exit from the M4 World Championships.
After RRQ Hoshi survived their lower bracket series against Falcon Esports earlier in the day, the home fans were ready to cheer for another one of their home ground heroes, ONIC Esports. Their challengers were The Valley, a team that would be looking to follow in the footsteps of Bloodthirsty Kings from M3 and hopefully reach the podium once again.
The Valley have been known to cause major upsets against MPL teams, having already taken down the likes of Burn X Team Flash, TODAK, and RRQ Akira – and going into this series, they seemed ready to add another to their list. In an intense first game, which went on for almost 25-minutes, the North American team managed to squeeze out every bit of talent they had to secure a victory – but that was all they had in the tank.
Once they understood the way their opponent's worked, the porcupines were able to adapt their strategy and dismantle TV. With both teams drafting almost exactly the same heroes in game two, ONIC managed to utilise the Moskov and Beatrix to near perfection, CW took control and battered his opponents back. While TV put up a decent defence, in the end they were no match for the MPL ID reigning champions.
While The Valley still managed a fifth/sixth finish at the M4 World Championships, the real winners in the lower bracket were the two Indonesian teams today. Both ONIC Esports and RRQ Hoshi will now have to face each other in what is sure to be an epic best-of-five series, where one of the favourites will unfortunately be eliminated.