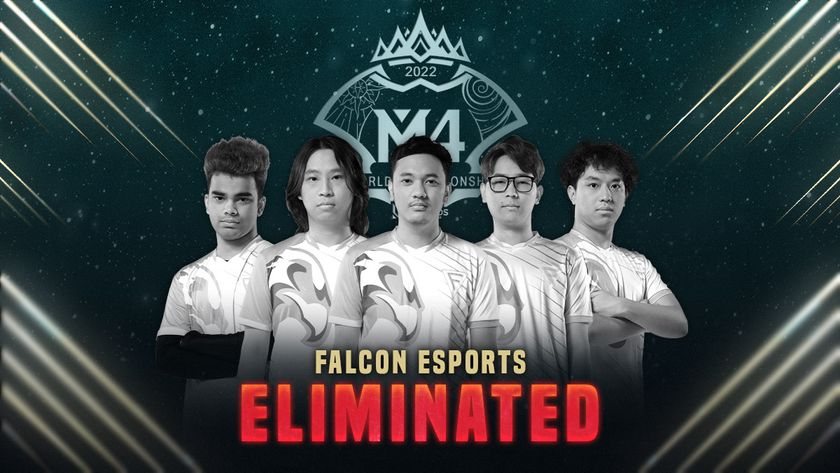 M4 World Championships: The Falcon's wings have been clipped
RRQ Hoshi and Falcon Esports kicked off the lower bracket's elimination series today, as they hoped to remain in the running for the M4 World Championship.
With some of the most vocal supporters at M4, and one of the absolute favourites even beyond their home ground advantage, RRQ Hoshi were in a rough spot – needing to play through the lower bracket of the event. After a record-breaking series with Blacklist International in the upper bracket, RRQ were in need of some brilliance to get them past their first challenger, Falcon Esports. The Myanmar team, they were looking to continue their domination of the top teams, but this one would be much more difficult than the rest.
Right from the start of this series, it was clear that there was not much between these two teams, as they both showed immense passion and were at almost even footing. Everything between the two went back and forth, including kills and objectives – but it was RRQ who were able to take the lead in the series. It was R7 on both Joy and Gloo who was able to help the Kings of Kings to get ahead, as they looked to quickly close out the series.
But, even with their backs against the wall and everything seemingly against them, Falcon began to soar, finding their moment to make a comeback. Being two games down against one of the best teams in the world did not matter to the Myanmar team, as they brought back the deficit and brought the series to an even standing at 2-2. While they fought hard to make a comeback, when it came down to the final game of the series, Falcon seemed to have run out of steam, as RRQ controlled the map perfectly from start to finish.
After putting up an amazing fight throughout the M4 World Championships, Falcon Esports' magnificent run has come to an end in fifth/sixth place. While it is heart-breaking for the players and the fans of the team, they have performed more than admirably, showing us the strength of Myanmar. For RRQ, they continue their run at the event, as they now look towards their next lower bracket challenger which could either be ONIC Esports or The Valley.