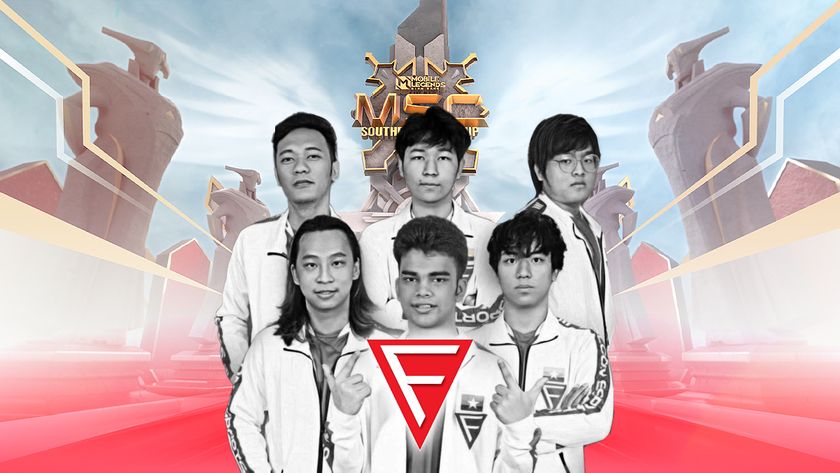 MSC 2022: The Falcon's wings have been clipped
As we witnessed the penultimate day of action from MSC 2022, we would unfortunately say goodbye to one of our favourite teams, the dark horse, Falcon Esports.
With the Mobile Legends: Bang Bang Southeast Asia Cup 2022 having produced some absolutely epic moments, one of these has definitely been the pleasure of seeing the Myanmar challengers of Falcon Esports crush and eliminate some of the best teams in the region. Today would see them take on their toughest challenge as they found themselves facing off against the reigning champions, and one of the best teams in Philippines – Smart Omega Esports.
Reigning champions rain down chaos
One thing was known from watching Smart Omega Esports for quite some time, and it is that the team thrive in the lower bracket, finding their power when the pressure is on. This much has been seen once again at MSC 2022, having already gone through EVOS Singapore and Orange Esports. On the other side of things, Falcon have also proven their propensity to dominate those who are stronger than them, taking down RSG Singapore and Todak from the event – while also beating Onic Esports during the group stages. Unfortunately, today was just not the day for the Myanmar squad.
Right from the first game of the series, although Falcon was able to claim a few kills and somewhat keep up with their opponents, it was quite clearly the Omega show. It took only three games in the best-of-five series, with Falcon only really able to see some early game pressure, before everything was over. Omega did well to stop the Johnson and Franco picks coming in from Falcon, knowing exactly how well they had been doing with them, and played the map perfectly, securing a massive 3-0 victory.
Sadly, this means that Falcon Esports' magnificent run at MSC 2022 comes to an end, with the team taking an extremely admirable fourth place and doing the Myanmar region proud. For Smart Omega Esports, the win means a replay of the MPL PH Season 9 grand finals awaits them in the lower bracket finals as they take on RSG PH.