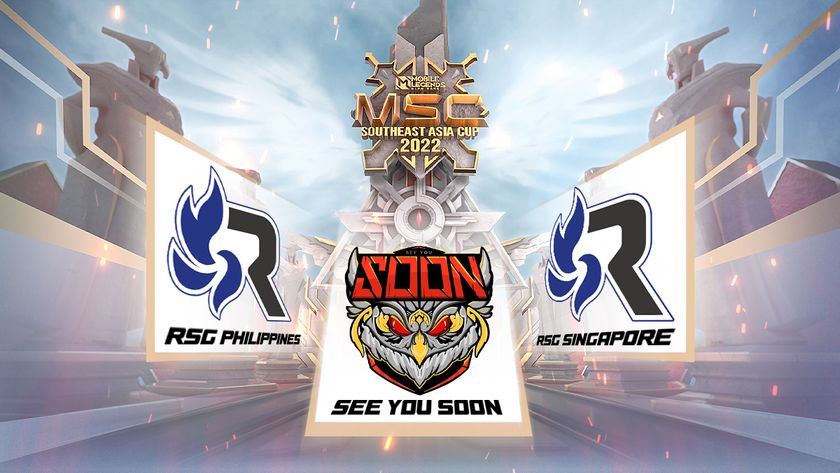 MSC 2022: A double dose of RSG for Group B
In a little over a week, the Mobile Legends Southeast Asia Cup returns for its 2022 iteration, with 12 teams from the region fighting to become champions.
While in December of last year, we witnessed the M3 World Championships take place, now is the time to find the champions of Southeast Asia, as MSC 2022 is set to get underway in just over a week time. For the 12 teams involved, some have already been through a gruelling local Mobile Legends Professional League, while others have managed to reach their pinnacle through qualifiers. However, none of that is going to matter as Malaysia plays host to what is set to be an absolutely spectacular iteration of MSC for 2022.
RSG double down
Having already taken a closer look at Group A, it is now time to turn our attention to Group B at MSC 2022 – which features a double-dose of RSG, alongside a Cambodian threat. For RSG, this is a chance to push two teams into the playoffs, but this will not be an easy group for anyone involved.
RSG Philippines
When it comes to the PH region and Mobile Legends: Bang Bang, it is tough to consider events occurring without the likes of Blacklist International or Bren Esports. However, in the recent MPL PH Season 9, neither of those two teams even reached the playoffs, while the "underdogs" were there to pick up the pieces. RSG PH were quick to pick up the meta and raced ahead, leaving teams such as Onic PH and Smart Omega Esports in their dust.
Now dubbed the "Kingslayers" RSG PH have upheld that name and will be looking to keep that trend going with their brilliant in the Land of Dawn being put to the test in MSC 2022. While the team may not have what one may deem as a superstar roster, they make up for that with brilliant shotcalling and the ability for Demonkite to secure key pickoffs from the jungle. With PH still being arguably the strongest region in SEA for MLBB, RSG PH are definitely going to be one of the favourites to take the championship title.
RSG Singapore
Not only is RSG SG the second team from the same organisation in Group B, but they are also the second MPL winning team in the group – making it an even more interesting battle. Having managed to absolutely obliterate the strongest team in SG, EVOS SG, in the recent MPL SG Season 3, RSG's secondary hope is extremely dangerous when it comes to MLBB.
 A change of coaches could be seen as one of the reasons for RSG SG's recent rise to the top, but there is also the addition of a new jungle player in the form of BRAYYY – who had a massive undertaking in taking over from ly4ly4ly4. However, taking the playoffs MVP for MPL SG S3 proved that BRAYYY was an integral part of the RSG SG lineup now, and could be one of their main factors in reaching the playoffs and beyond at MSC 2022.
See You Soon
For quite some time there has only ever been one Cambodian team featured at the Mobile Legends Southeast Asia Cup, but this year that changes. With the region now having its own local MPL tournament, they are starting to show their resilience and brilliance in the Land of Dawn. While See You Soon were the first ever winners of MPL KH, Season 2 saw them take second place, but that was enough to see them through to MSC 2022.
From what we have seen previously, the Cambodian teams are fearless when it comes to tournaments, playing their aggressive playstyle no matter who they are facing – and even coming out on top. SYS have a tendency to ignore the meta and instead choose their favourite heroes, giving them more comfort and pushing their boundaries. This could be both a blessing or a curse, but we will have to wait and see.
---
With a little over a week remaining until the Group Stages of MSC 2022 kick off, we are definitely feeling the excitement building. From underdogs to champions, the tournament will show off some of the best MLBB Southeast Asia has to offer. MSC 2022 will begin on June 11, with Group A and Group B being the first two to see their eliminations.