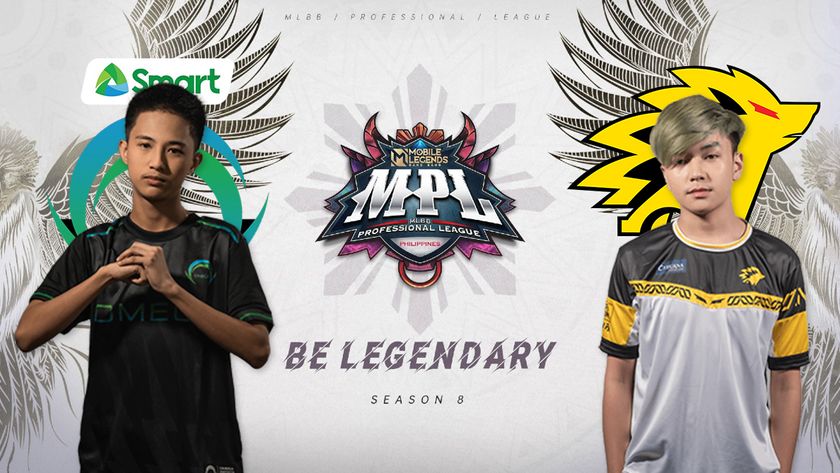 Onic PH decode Blacklist right before the final week in MPL PH
Mobile Legends Professional League Philippines saw its penultimate week of the Regular Season come to a close with some huge results.
With only a single weekend of Regular Season action remaining for MPL PH Season 8, we take a look back at Week 6, which saw some huge results for a few struggling teams, big upsets and massive plays too. With Week 7 quickly approaching, the teams will have to hope that their final stand will be enough to pull them into the Playoff stage.
Onic tear down the champions
Back in MPL PH Season 7, Blacklist International were on a path to the perfect Regular Season, having not dropped a single series in the first four weeks. Unfortunately, in Week 5, the M2 World Champions, Bren Esports, ended their perfect run. In Season 8, Blacklist were once again on an amazing path to a perfect season, but this time, it took until the final day of Week 6 for their run to come to an end – this time at the hands of their closest challengers, Onic PH.
After a solid first game victory, Onic looked to Game 2 to close the series out, but it would not be that easy. Having secured the first Lord of the game, Onic found themselves in trouble as Blacklist removed almost their entire team from the map and mounted a swift push to end the game. However, heroics from Beemo on Jawhead saw this window slammed shut, as his team respawned. With their respawns, Onic quickly fought back and took a stunning 2-0 victory over the reigning champions. The team, now only 3 points adrift from the leaders, will look to close that gap in the final week.
Smart Omega are back in business
After a shocking start to MPL PH Season 8, the Smart Omega Esports roster finally seem to be showing us exactly what we loved about Execration in both MSC 2021 and Season 7. The team found themselves taking on two tough challenges in Week 6, facing both Echo Esportsand Bren Esports – two teams hungry to get themselves out of the dredges of the standings. Thanks to brilliance from their new member, Raizen, and the superstar, Kelra, Smart Omega were able to push themselves above both their opponents in the standings and take a solid fifth place going into their final three series in the last week.
TNC's tough time
Since Week 2 of MPL PH Season 8, TNC Pro Team have struggled to find their footing, losing over and over again, barely able to take any games from their opponents. However, the team saw a massive victory on the opening day of Week 6, taking down the newcomer challengers, RSG PH, with a magnificent series. Unfortunately for TNC, their week did not end on a high as Nexplay EVOS would hand them another defeat on the final day, leaving them at the bottom of the standings once again.
With two series left in their final week, it is unfortunately true that we are unlikely to see TNC progress into the playoffs, unless they manage to make some massive changes to cause two huge upsets in Week 7. For both themselves and Bren Esports, the final week is going to make or break their MPL PH Season 8.

With Week 6 behind us, the standings certainly look interesting, with nothing set in stone just yet. Week 7 is definitely going to change some of the standings, and a few teams will be hoping that they can drag themselves into the Playoff stage, maybe causing a few upsets along the way.