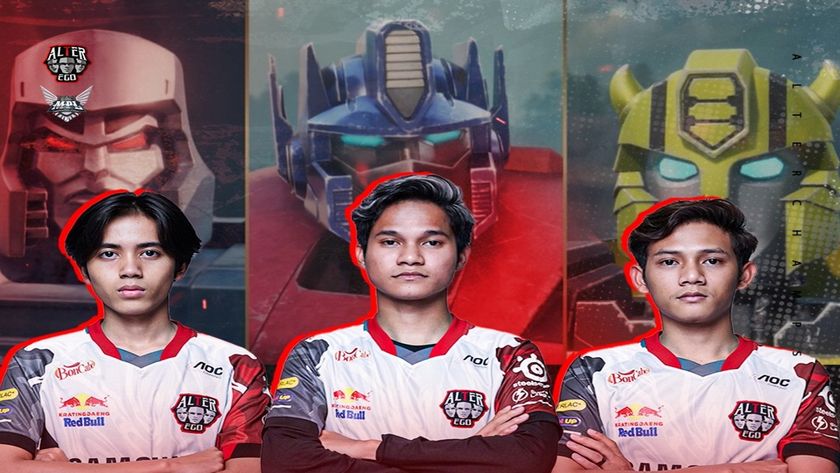 Alter Ego stretch their lead at MPL ID Week 3
With the third week of the Mobile Legends Professional League Season 8 in Indonesia now behind us, the weekend saw one team run away from the pack.
headline photo courtesy of Alter Ego esports
After Week 2 of MPL ID Season 8, we saw that two teams remained unbeaten at the top of the standings, Alter Ego and Onic. However, Week 3 was where that tie would be broken as one of the teams fell to their first loss, while the other ran away with the lead for the time being. That said, there were more surprises, as well as one team still unable to find their way.
Alter Ego continue to shine
We have already looked at Alter Ego in every possible way, with the team often building up a huge head of steam but being unable to close when it really comes down to it. So far, in Season 8, AE are looking like the team to beat once again, as thy go from strength to strength on a weekly basis. While the team only saw a single game in Week 2, this week they faced both Aura and Bigetron Alpha. Although dropping a game in each series, AE managed to show their dominance, winning both series and keeping their win streak ticking upwards.
RRQ silence the roar
Rex Regum Qeon Hoshi have always been a team to watch in MPL ID, and this season seems no different. Although losing to the likes of AE and Onic in previous weeks, this weekend saw the team pummel EVOS Legends, the reigning champions – followed by another easy win over the struggling Rebellion Genflix. The victory over EVOS shows that RRQ may have finally stabalised themselves to get their Regular Season on track, as they go in search of another MPL title for the organisation – but there's still a long way to go.
The RBG are not turning on
Coming into MPL ID Season 8, Rebellion Genflix were definitely the underdogs, being a young new roster, still figuring their way out in the grand scheme of things. Unfortunately, as far as underdog stories go, the RBG one definitely is not living up to any name. The team's biggest moment so far way taking a single game off the Robots on the opening day of Week 1, but Week 3 saw another two losses as Aura and RRQ took them down. At this rate, it sadly seems unlikely that RBG will be causing any upsets, but the team are certainly getting a chance to grow. We will have to wait and see if they can muster up the courage to really make a name for themselves as the Regular Season continues.

While AE managed to keep their winning run going, Onic were unfortunately stumped early in the week, as EVOS secured a flawless victory over them. Although Onic bounced back to beat Geek Fam later over the weekend, they now trail AE and will have to hope that the log-topping team falter down the line. With that said, Bigetron Alpha have fallen a long way since their opening week domination, while GF also struggle to get their season on the right path. Stay tuned to our MLBB channel for more news on MPL ID Season 8 Week 4 later this week.