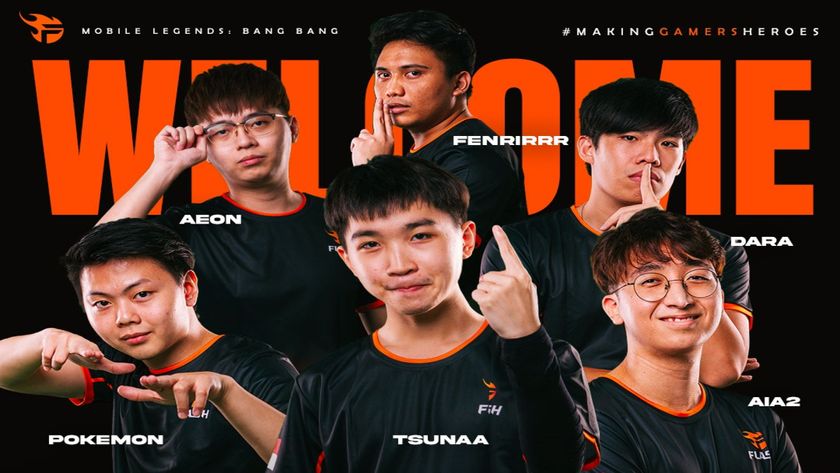 Team Flash return to MLBB to conquer MPL SG Season 2
Mobile Legends Professional League Singapore kicks off next month, but we have a sneak peak at one of the new teams participating, Team Flash.
After a magnificent first season split away from Malaysia, MPL SG is ready for its second season to get underway in September. While there is still some time before this happens, the schedule has already been confirmed by Moonton, with a four-week Regular Season, followed by the playoff stage. With that in mind, we have a brand new roster entering MPL SG Season 2, Team Flash, made up of some extremely well-known players in the Mobile Legends: Bang Bang scene.
Following a three-year break, Team Flash will be making their return to the MLBB world, as they set themselves up for glory in MPL SG Season 2. The new roster, filled with players that will definitely be known to fans of the Malaysia/Singapore scene, blasted their way through the MPL open qualifiers, taking down Forsaken at the last hurdle to claim their spot in MPL SG Season 2.
The new Team Flash roster consists of:
William "a1a2" Heese
Wendall Sean "DarA" Tan
Nashrudin "Fenrirrr" Bin Kamsani
Ng Jun "Pokemon" Hong
Goh Hao "Tsuna" Ming
Ong Wei "Aeon" Sheng (coach)
As you can see from the above roster, there is no lack of experience, with players such as Pokemon, who finished in first place at MPL SG Season 1 – as well as a coach who has been part of some of the best teams, in both a coach and player capacity.
Joseph Yeo, Regional Manager for Team Flash, had the following to say on their step back into MLBB and the new roster,
MLBB is a popular game amongst Singaporeans of all ages, so we are thrilled to be back in the scene to provide our fans with top tier action and entertainment that will keep them on the edge of their seats. We are also thankful to the players for agreeing to come on board with us and are ready to support them and explore more opportunities to help further their esports career. "
MPL Singapore is set to kick off with its second season on September 11th, with the regular season running through to October 2nd, and the playoffs taking place from October 15th-17th. We look forward to seeing just what Team Flash can accomplish with their return to MLBB in MPL SG Season 2.