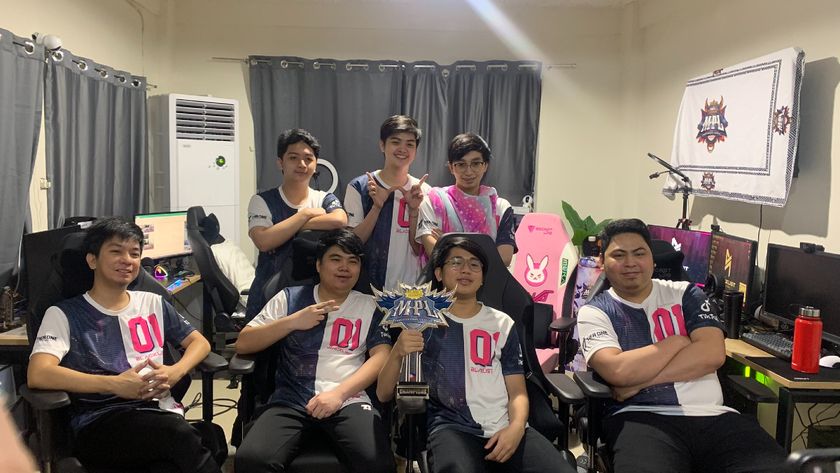 Beautifully executed brilliance from Blacklist at MSC 2021
Day 2 of MSC 2021 playoffs would see one of the most anticipated series of the event as Blacklist International took on EVOS Legends.
headline photo courtesy of Blacklist International
It has been almost a week since the Mobile Legends Southeast Asia Cup 2021 kicked off and we have seen many teams fall by the wayside. However, for the two teams in the upper bracket final, the sky was the limit as they carved an unstoppable path to face one another. On one side was the amazing Blacklist International, the MPL – Philippines champions. On the other would be the roaring champions of MPL – ID, EVOS Legends. One team would suffer their first defeat as these two titans of Mobile Legends: Bang Bang clashed.
Going into the pick and ban phase of game one, we saw both teams show the utmost respect to one another, banning out the likes of Wise's Aldous, LJ's Jawhead, and many other comfort picks on either side. While respect bans were seen, Blacklist were still far ahead in every possible way, with Wise's Brody sending shockwaves through the EVOS lineup to claim a swift victory. Respect bans were one thing but leaving Harith open for Oheb in game two proved to be a massive problem for EVOS Legends.
From start to end, Blacklist ripped through EVOS with ease, never giving them a single chance to take a breath and closing out another game victory, with a wipeout to secure the second game – as Oheb ended at 10/1/5. With this being an upper bracket final, it would be a best-of-five, and reverse sweeps were always something to beware of. But the mistake of leaving the Harith to Oheb was made again as he showed exactly why he is one of the best players on that hero.
It was almost like watching a repeat of game two, as Blacklist wiped EVOS Legends from the map after only 12-minutes and raced to an emphatic 3-0 sweep. However, this is not the end for the Indonesian champions as they will now drop into the lower bracket finals and have a chance to have a grand finals rematch against Blacklist tomorrow.
For Blacklist International, the team continue in their absolutely beautiful domination of any and all challengers in their path, as they secure a spot in the MSC 2021 grand finals – only a whisker away from glory.