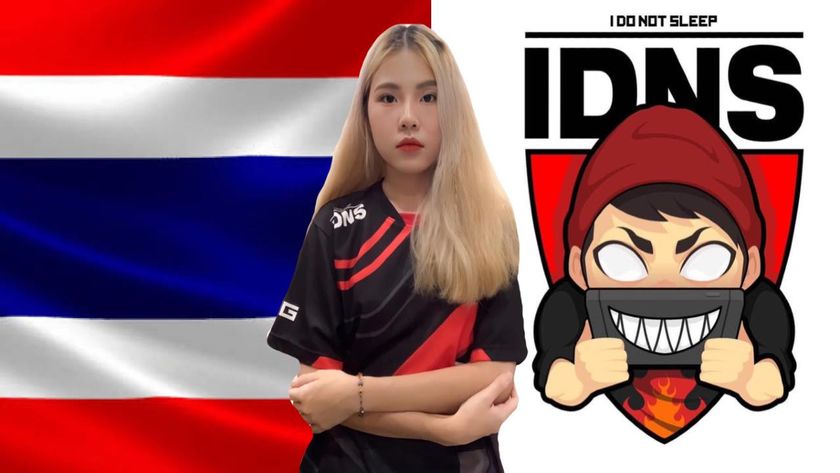 IDONOTSLEEP are one of four teams eliminated from MSC 2021
With the final series of MSC 2021's group stage phase 2 now wrapped up, we take a look back at the teams which have fallen today.
headline image courtesy of IDNS
Going into the third day of group stage action at the Mobile Legends Southeast Asia Cup 2021, we knew that four teams woud be losing their tournament lives by the end of the day's action. Bigetron Alpha finally showed up today after making a slight change to their roster, managing to send Resurgence Singapore home as the first eliminated team. Later in the day we also saw the Laos squad of Niightmare Esports exiting the event at the hands of Todak – as the Malaysians marched forward into the playoffs.
Many had high hopes for the Thai roster of IDONOTSLEEP, having been the organisation that claimed victory at the first MSC event back in 2017. However, with a completely new roster, IDNS were unable to find any outstanding performances over the first few days, leaving them in a rough matchup against Impunity KH today. IMP had already proven that they were a team to fear as they gave Blacklist International some troubles, albeit losing the series – while also taking down BTR.
Game one saw Oppi's Chang'e doing some intense damage, but it was WightNite's Yi Sun-Shin which dominated, leaving IDNS in its dust. While an early Diggie pick from the Thai squad seemed odd going into the next game, a Beatrix from Izybunny would blast the team into a game three. Unfortunately for IDNS, WightNite's amazing Granger was too much for them to deal with – even securing the first Savage of MSC 2021, while pulling the team into the playoff stage.
The final series of the group stage would see Cyber EXE trying to find a way to stay in the tournament as they took on EVOS SG. The first game was just a show of pure domination from EVOS as they destroyed the Vietnamese squad, only dropping a single kill through the game. Although Cyber found a bit more of a footing moving forward, they eventually were taken down by EVOS SG, spelling the end of their MSC tournament lives.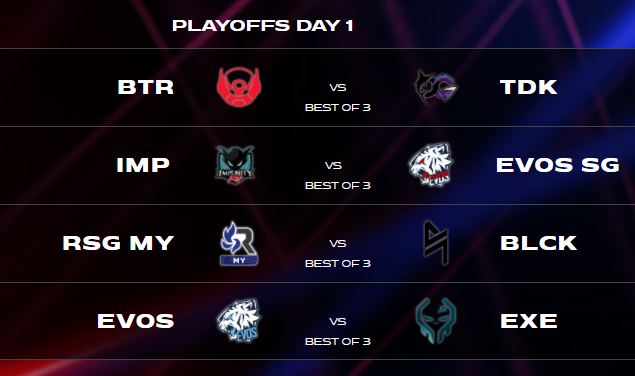 With that, we have the bracket for the first day of playoffs at MSC 2021, as the teams will now either fade away or make a name for themselves and their country.