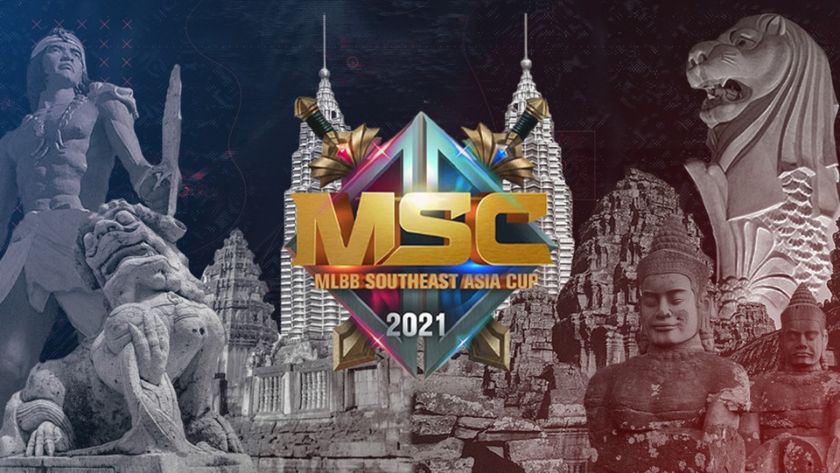 Day 1 of MSC 2021 ends with six clean sweep victories
After the long wait, the Mobile Legends Southeast Asia Cup (MSC) 2021 kicked off today with a heap of series to watch as the teams went in search of victory.
MSC 2021's initial group stage action got underway today, with nearly every team getting their first taste of action at the event. With a total of six series played today, teams were definitely hungry for their first wins and to show off their talent against some of the best MLBB teams in the SEA region – with only the Cambodians of Impunity KH and the Laos squad of Niightmare not seeing any games today. With that in mind, we take a quick look at the results we witnessed on Day 1 of MSC 2021.
Clean sweeps across the board
With the first series on show being a massive battle between the two Resurgence squads, RSG MY and RSG SG, we already knew we were in for a treat. It was clear that the Malaysian squad were the stronger of the two, even though the Singaporean roster tried their best to make a stand against their sister squad. It was a over in a flash, with RSG MY securing their first victory.
EVOS Legends were next to take center stage with the mighty TODAK as their challengers. The recent runner's up of MPL – MY seemed to struggle to find their footing today, not really showing up in the way we expected. That said, EVOS Legends were already at the top of their game, with LJ's amazing 0/0/24 Hilda in game 1 claiming the MVP and Ferxiic's Benedetta outplaying TODAK in game two to secure a sweep.
Blacklist International were definitely one of the outright favourites to win MSC 2021 and they got themselves a great start today with a demolition of Bigetron Alpha. With their slightly adjusted squad due to the recent suspension of Branz, BTR were unable to really get themselves going while the now famous Wise Aldous came out twice – already getting started on his road to the 100%-win rate again.
Having seen one of the Philippines teams destroy their opponents, Execration stepped up next, with their recent amazing run at MPL – PH still hot on everyone's lips. It didn't take long for XctN to get back into the swing of things, with Kelra putting on a magnificent performance with Harith in both games to secure the 2-0 win.
Having a second series today, RSG SG were going in search of a much-needed victory, with IDONOTSLEEP standing in their way. While little information was available for IDNS prior to MSC 2021, the team definitely showed some skills – but were inevitably unable to make a dent in the RSG wall.
The final series of the day would see TODAK back once more, hoping to make up for their earlier loss against another invited team, Cyber EXE. Vietnam always tends to produce some amazing teams in MLBB, and there was no reason to assume that Cyber would be any different. Although making a rather good stand, Cyber eventually fell to their stronger opponent.
With that, the first day of MSC 2021 comes to an end, with a string of six clean sweeps seen today. Tomorrow the teams will be back in action, as they try to find the wins to push them closer to being crowned as champions of MSC 2021. Don't forget to check out our brand new competition where you can win yourself some in-game Diamonds. Just head to our Facebook page below and follow the instructions.