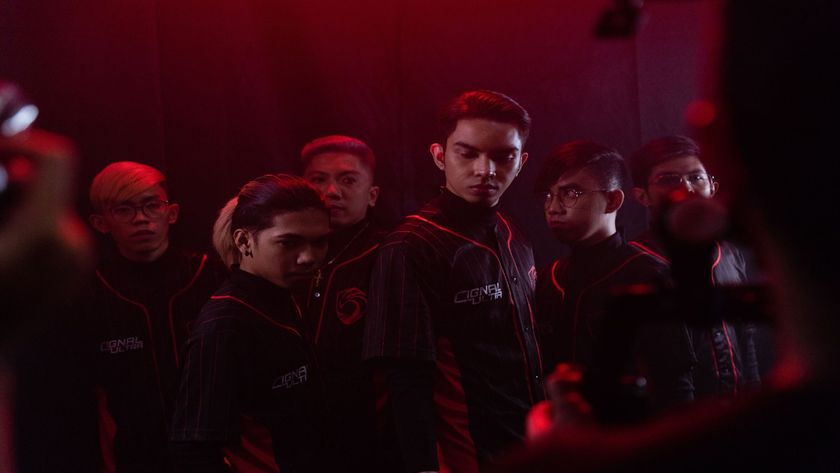 Cignal Ultra remain without a win at MPL - PH Season 7
headline photo courtesy of Cignal Ultra
Mobile Legends Professional League – Philippines Season 7 ended its sixth week of the regular season with Cignal Ultra still winless and Aura PH atop Group A.
As the penultimate week of MPL – PH Season 7 action came to an end, it was hard not to look at Cignal Ultra's performance in the event. With the team having played a total of 12 series so far, taking only five game wins from that, with no outright series victories, they sit in dead-last in Group A, unable to make playoffs by a long way. While Cignal have seen countless losses this season, it has not been from a lack of talent, as they have had some rather close series, even taking the first game over both Aura PH and Execration this weekend.
But, that said, another two losses were registered as they were unable to close out either series. It is highly unlikely that Cignal will get a win as their final week opponent is none other than the Season 6 champions, Bren Esports.
Sticking with Group A, we saw Aura PH claim the top spot as we head into the final week of the regular season. With wins over both Cignal and Laus Playbook Esports, Aura were able to pull away from their nearest challenger, Work Auster Force – who were unable to secure a revenge victory over Bren Esports, leaving themselves in second place for the group. While both teams have already certainly secured their playoff spots, being second in Group A means going up against first in Group B – which is the deadly Blacklist International.
On that note, taking a look at Group B, Blacklist remained strong as they rolled over their closest challenger, Omega Esports, while Nexplay Esports secured two fantastic victories over both Execration and Onic PH to end the week in third place.
The final week of MPL – PH's regular season is almost upon us, and while the playoffs are almost entirely set, we could see some teams moving around in their current group rankings. We're excited to see just what teams pick in their final series – and maybe, if we're lucky, Cignal Ultra will cause an upset and take down Bren Esports as their final hurrah for Season 7.