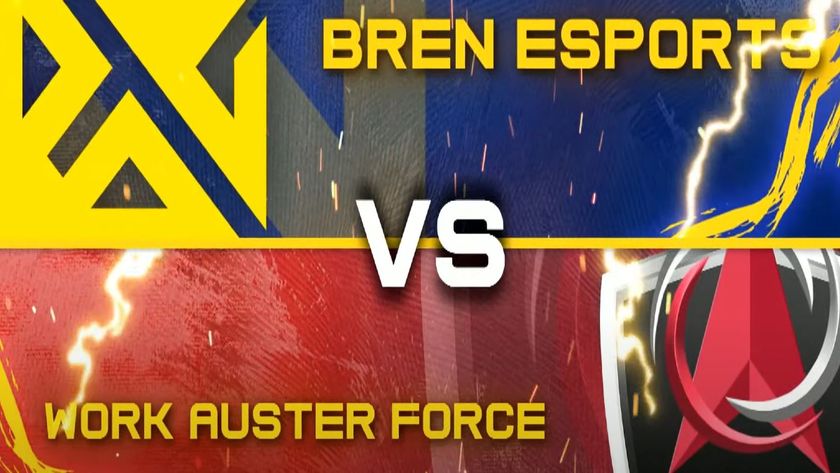 Battle of the Tzy part 2 and mid-table battles in Week 6 of MPL - PH Season 7
Mobile Legends Professional League Philippines Season 7 returns to its original three-day setup this weekend as Week 6 of the Regular Season gets underway.
After a turbulent Week 5 of MPL – PH Season 7, which saw Blacklist International losing their first series, a magnificently sneaky backdoor play from Nexplay Esports and a whole lot more, we look towards Week 6, which is sure to be just as highly charged, with some epic matches on the cards. With another "battle of the Tzy's" on the way as well as teams fighting for between upper and lower brackets spots, the penultimate week of the regular season is set for fireworks.
Here's the schedule for Week 6 of MPL – PH Season 7:
Friday May 7th
Onic PH vs. Work Auster Force
Execration vs. Nexplay Esports
Saturday May 8th
Aura PH vs. Cignal Ultra
Smart Omega vs. Blacklist International
Work Auster Force vs. Bren Esports
Sunday May 9th
Aura PH vs. Laus PlayBook Esports
Cignal Ultra vs. Execration
Onic PH vs. Nexplay Esports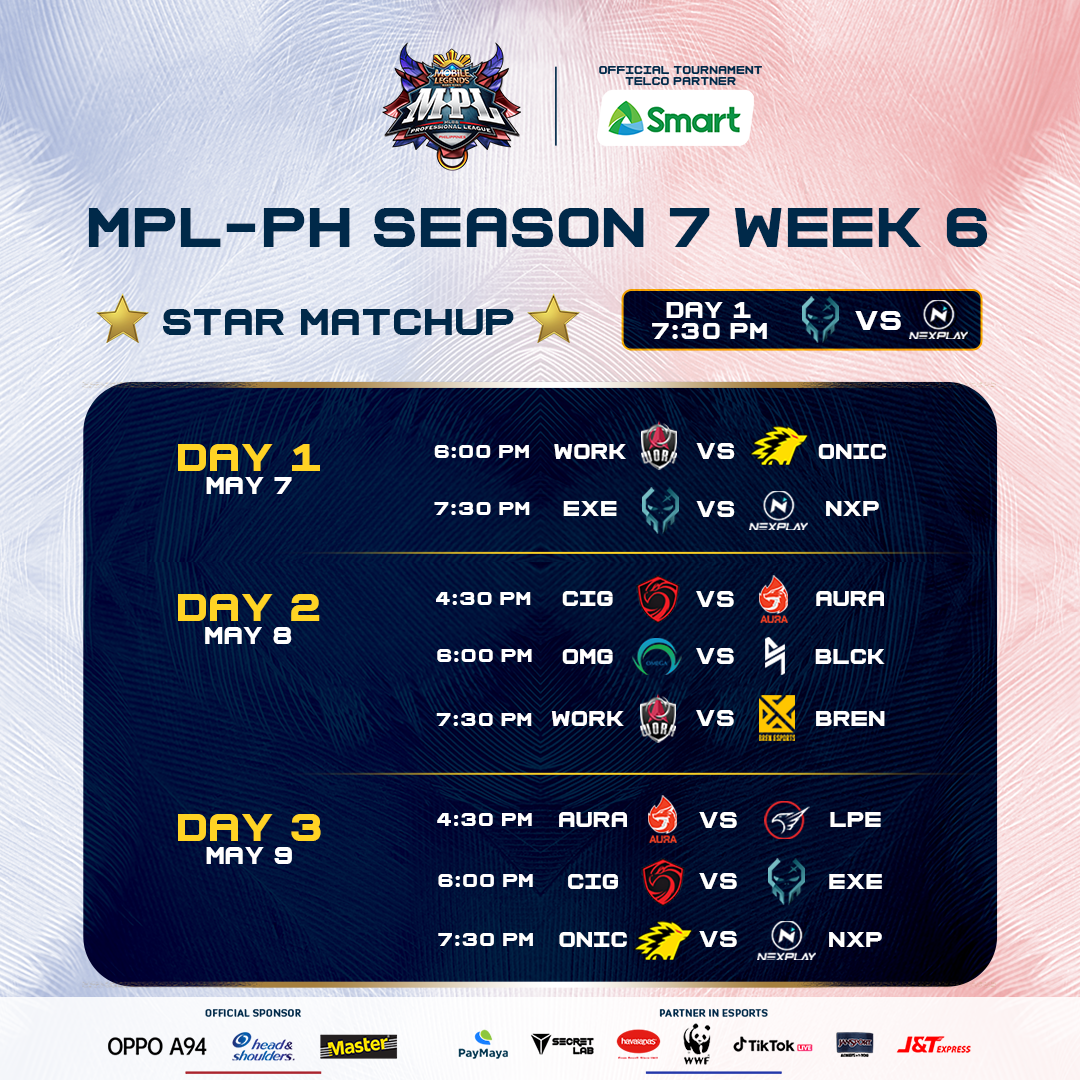 The Battle of the Tzy part 2
Work Auster Force are in a great spot in Group A, sitting just a single point behind Aura PH, with both teams set to fight it out for the top spot in the final two weeks of the regular season. However, Auster Force will have their work cut out for them this weekend as they face off against the Season 6 champions again, Bren Esports. After the two teams met early in Week 4, with Bren destroying their opponents in a swift sweep, Work Auster may have an uphill struggle as the Tzy's go head-to-head once again.
Cignal hoping for a win
Cignal Ultra will have only a single series left to play after Week 6, and without a single victory to their name right now, they'll be hoping to find a win over the weekend. But, with their first series in Week 6 against a strong Aura PH, their only hope – over and above a massive upset, is taking down Execration on Sunday. We'll be watching closely to see just what Cignal can pull out of the hat as they go in search of their first series win in Season 7.
Mid-table battles
Although it seems completely clear which teams will be progressing into the playoff stage right now, the battle for which teams make it into the upper and lower bracket is yet to be determined and this is exactly what we will be looking out for this weekend. With such close contention between the top four in Group A and Group B having the same with the lower half of the group, it is likely that we could see some big results across the board.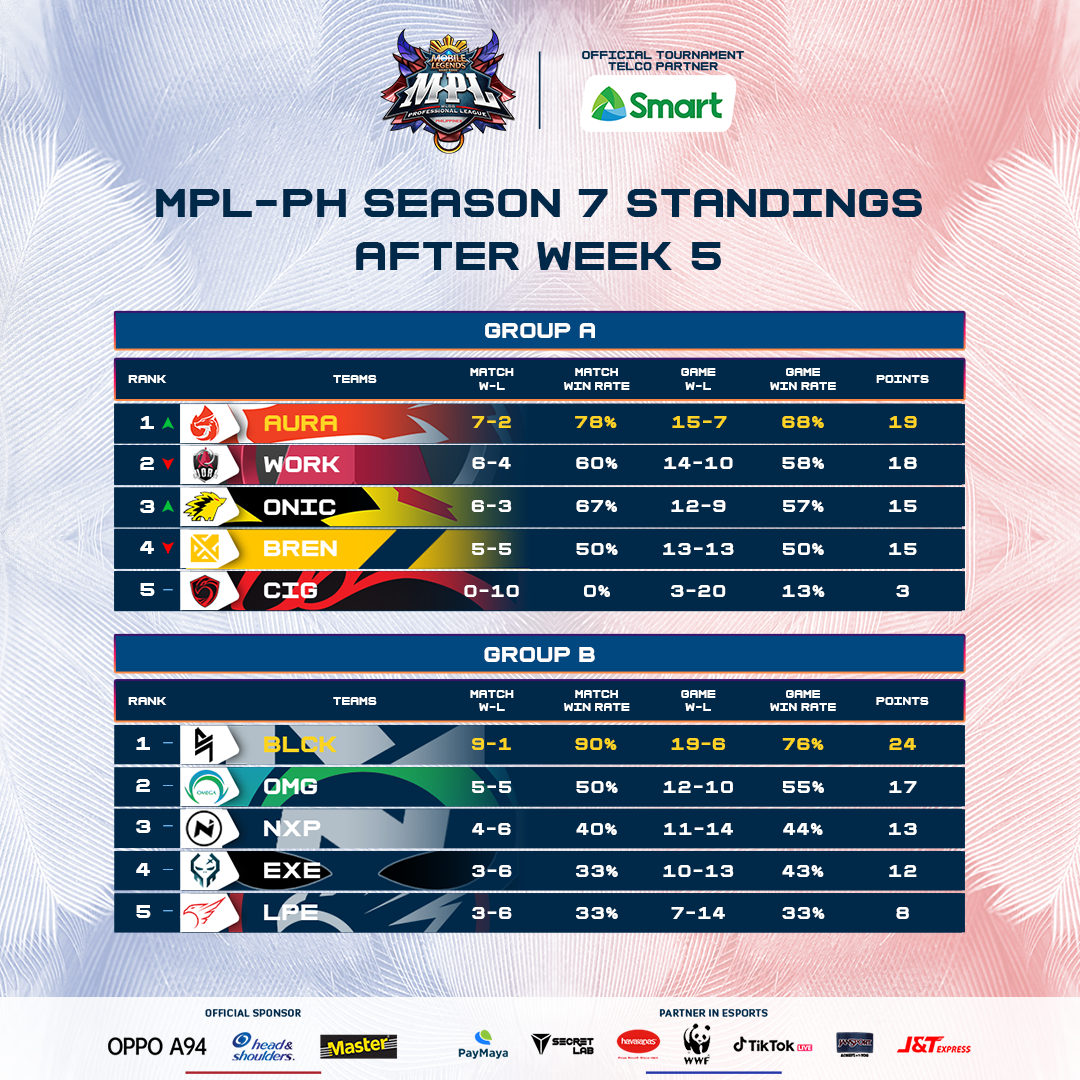 MPL – PH Season 7 Week 6 will be the second last week of action before the teams take a small break going into the playoffs. With so much to play for and such amazing plays coming out in recent times, we are ready to witness some epic MLBB action from this great teams.