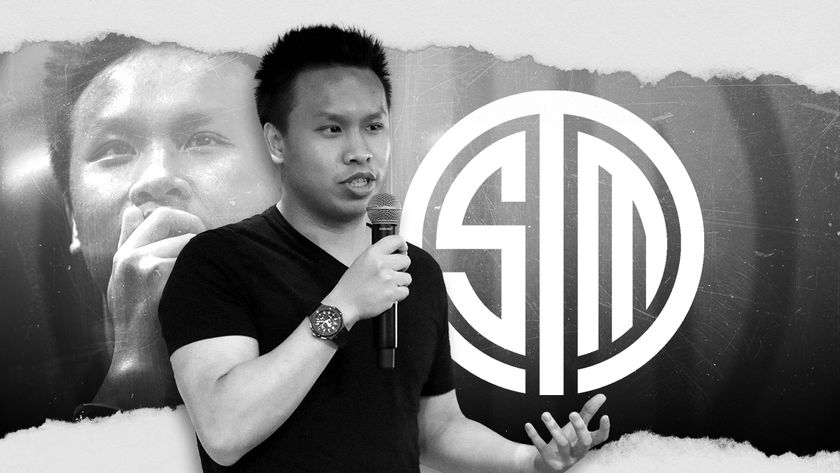 TSM CEO Andy "Reginald" Dinh has been fined by Riot Games over verbal abuse and bullying
TSM gets itself in hot water.
After a thorough investigation by Riot Games, they have announced that TSM majority owner and CEO Andy "Reginald" Dinh has been fined US$75,000 while also having to undergo and complete mandatory sensitivity and executive training. This comes after Riot revealed its findings in a competitive ruling post, which talks about the recent allegations against Reginald over verbal abuse and bullying to both TSM players and staff.
All this comes after a former TSM player came forward with a series of public allegations against the former pro-player-turned-owner. These allegations include accusations of bullying and berating players and members of staff on TSM. The allegations also go as far as to state that Reginald's verbal assault on players and staff has resulted in public duress, mental breakdowns, and more. Since then, more people have come forward with similar allegations aimed at Reginald through the NA LCS Players' Association.
While TSM has conducted its independent investigation, the announcement on May 27 still left plenty to be desired. The final report from that investigation found that "there was no unlawful conduct by Reginald" but that Reginald "provided feedback to employees, including players, in an aggressive and harsh tone." This led to Riot conducting its independent investigation into the matter.
This included conducting interviews with 14 different individuals, including Reginald. This also included all the complainants provided by the Players' Association alongside other parties who were identified during the interviews. This is what Riot had to say about their findings:
Based upon the conclusions we drew from the reporting of our independent investigators, we believe that there was a pattern and practice of disparaging and bullying behavior exhibited by Dinh. This included verbally abusing pro players and TSM staff members and communicating in a demeaning and belittling manner. Nearly all of the witnesses agreed that Dinh's outbursts and abuse were generally limited to a player or staff member's perceived performance. None of the witnesses recall any situation in which Dinh's abusive behavior focused on a protected class (race, gender, age, sexual orientation, sexual identity, etc) and there were no reports of actual or threatened physical abuse towards any TSM player or staff member. Pursuant to our scope of investigation, the above findings leave us to determine the severity of Dinh's behavior and the appropriate remedy in this situation.
The US$75,000 fine imposed upon TSM is three times the maximum fine for conduct that is unbecoming of a member of the LCS. The fine will be donated by the LCS to an appropriate charity that is focused on anti-bullying and/or mental health, chosen alongside the Players' Association. TSM will also be required to provide evidence within 60 days of Reginald completing both his sensitivity and executive training.
He will also be on probation across the Riot ecosystem for the next two years, but that's not all. An independent monitor will be brought in to ensure all TSM employees can anonymously report cases of abuse by Reginald. If Riot finds any instance of Reginald violating his probation, harsher penalties will be imposed.