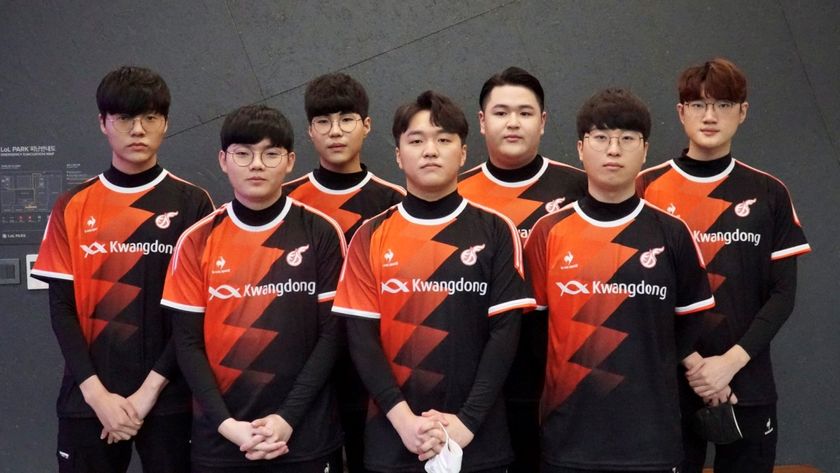 Kwangdong Freecs becomes the first team in the LCK to defeat T1 in the regular season
A god can bleed after all.
In a surprising turn of events, Kwangdong Freecs have managed to do the impossible - defeat T1 in the regular season. KDF took a 2-1 victory against T1 and ended the titan's undefeated streak that stretches back to the beginning of the Spring Split. This marks T1's first loss in the LCK regular season, thus proving that gods can bleed after all.
While T1 has lost matches this season, they have yet to lose a series in the LCK regular season. The only time they ever lost a series for this year was at the hands of Royal Never Give Up at the grand finals of the Mid-Season Invitational. After defeating DWG.KIA last week, T1 had gone 24-0 in the LCK regular season and broke their previous record of 23-0. Of course, this record was held by their former team, SK Telecom T1.
However, KDF deserves all the praise and credit when it comes to taking down the LCK's most successful team. While they did drop the first match, KDF bounced back by taking the next two matches. Their first win saw them eviscerate T1 in a 30-plus minute bloodbath before earning another hard-fought win in the last match of the series.
It's also worth noting that KDF threw a wrench in T1's plans with an Ashe pick for Park "Teddy" Jin-Seong. This marked her first appearance in pro play in 305 days. Yoo "FATE" Su-hyeok also brought out the mid-lane Ornn pick for himself, a first for the LCK in 328 days.
But it was Teddy who will take all the plaudits and headlines the series helped him earn his 1,800th career kill. This now puts him in fourth place on the all-time kill leaderboard for the LCK. With the team now in high spirits, they will be hoping to carry this form to their next series against Gen.G Esports, the only other team that has yet to be defeated. The match will take place this Saturday, July 2.
As for T1, this will be familiar yet uncharted waters as for the first time this season, they will have to play catch-up instead of the other way around. With the score now firmly tied at 4-1 with DRX, both teams will be looking to break the deadlock when they meet this Friday, July 1.