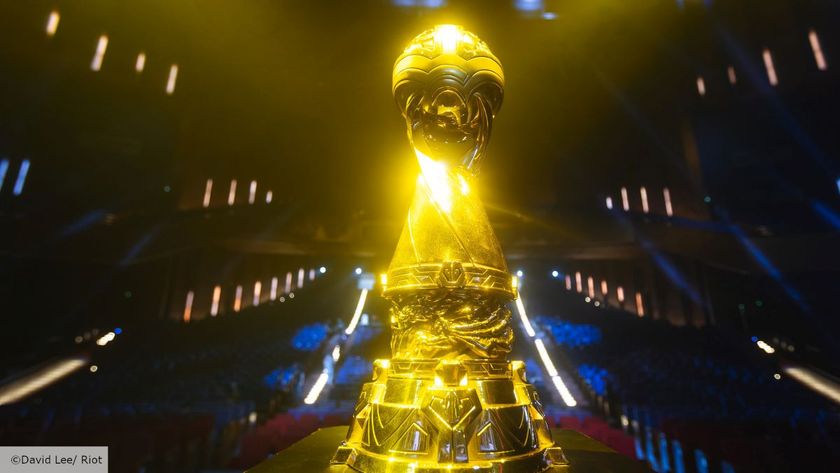 Mid-Season Invitational 2021: Day 2 of the Rumble Stage heats up
It well and truly is a rumble.
Day two of MSI 2021 is picking up the heat with teams like

Royal Never Give Up and
DWG KIA going undefeated and leading the pack. Following close by is
MAD Lions ,

PSG Talon , 

Cloud9 , and lastly

Pentanet.GG .
Here is how things stand as RNG already has one foot in the door to the playoffs. If they do go undefeated in day three as well, they'll most definitely be one of the last four teams to make it.
Pentanet.GG vs Royal Never Give Up
The Aussies face up against the Chinese once more with the latter leading the way from the start. However, Pentanet came to play today and put up a real fight, showing RNG that they are not to be trifled with; Pentanet even managed to take four from RNG after a failed Baron attempt. Sadly, it wasn't enough as RNG persevered and managed to pick a few good fights before heading straight for the Nexus.
DWG.KIA vs Cloud9
After a mixed day one, DK came into the second day looking to build on their momentum. They meet former groupmates, C9 who came out of the cages swinging. The Americans were able to hold the Koreans at arm's length while maintaining a sizeable gold lead. However, DK was slowly able to claw themselves back into the game that proved too much for C9 to handle. While there weren't many kills in the game, DK outmanoeuvred C9 to the point of tapping out.
MAD Lions vs Royal Never Give Up
With both teams still yet to lose a game, it was a match between an unstoppable force against an immovable object. RNG was able to take a strong lead but MAD has been able to keep itself into the game from the get-go. It was very back-and-forth for most of the game, which kept itself pretty even in terms of gold and kills. But with C9's base already two lanes down, their defeat was inevitable as RNG proved way too hot to handle.
Cloud9 vs PSG Talon
Already reeling from their first defeat, C9 came up against a strong PSG side with plenty of skill and potential. As always, C9 started the game off fast and well but PSG was not to be undone as they kept themselves composed to the pressure. Alas, a disastrous fight in the mid-lane left all five from C9 dead. This led to another fight in the river, which ended up with four dead on C9, giving PSG the opening they needed to end the game. 
Pentanet.GG vs DWG.KIA
DK is hoping to apply pressure on RNG and the perfect way to do so is to grab the win against Pentanet. From minute one, DK proved to be too much for Pentanet to cope with as they found it extremely hard to retaliate in any way. It was a straightforward approach from the Koreans, playing to perfection and ending the game with only a single death on their line-up.
MAD Lions vs PSG Talon
The Spanish side finally got on the board for the day with their victory over PSG. It started off pretty even with both teams trading kills early on; MAD, on the other hand, were able to still keep the gold lead to their favour. While PSG weren't lacking in firepower, they could not keep up with the farm rate. It didn't take long before MAD responded with a few key kills. It wasn't long before they breached PSG's base, wiping all five in their front yard and taking down the Nexus.
Looking to Day Three
RNG is top of the Rumble Stage with a 4-0 score, followed closely behind by both DK and MAD with 3-1. PSG round up the top four while both Pentanet and C9 have a fight on their hands as they sit at the bottom.
Don't forget to catch all the action tomorrow!