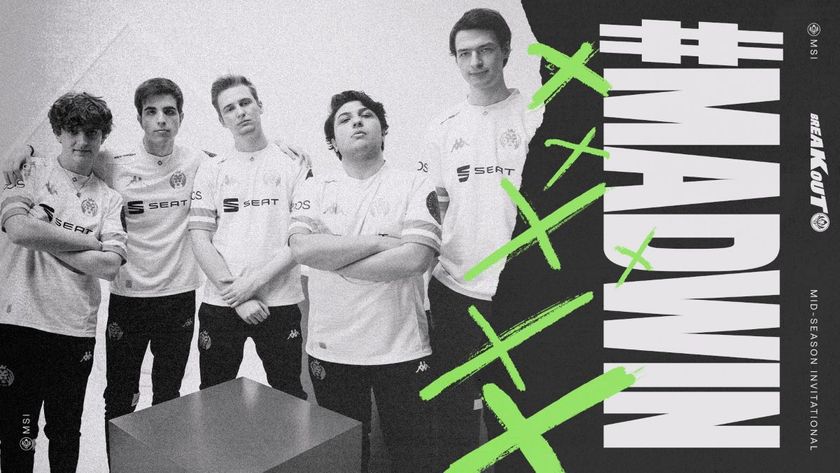 Mid-Season Invitational 2021: MAD Lions and PSG Talon triumph in Group B on Day 5
Day two of MSI 2021 was definitely worth catching live.
As we look ahead onto the final day tomorrow, both
MAD Lions and

PSG Talon have made it through to the Rumble Stage, kicking

paiN Gaming as well as

İstanbul Wildcats to the curb.
Having won their first three games, MAD came into day four brimming with confidence. Suffice to say, it sure didn't disappoint. While MAD eventually dropped one game, PSG didn't drop any since its opening day loss.
MAD Lions
The EU god killers came to Iceland to show what they're really all about. However, they did get an unfortunate reality check in their first game of the day against the Wildcats, which they lost after a close game. Sadly, this will be the Wildcats' only win of the tournament but it's definitely one they will remember.
Thankfully, this turned out to be MAD's only loss of the night as they went on to defeat paiN and PSG. This placed them at the top of Group B and put them into the upcoming Rumble Stage.
PSG Talon
With a record of 2-1 going into day five, PSG knew that winning two out of three games would be enough to see them through. Those wins could not have come at a better time as they played paiN and the Wildcats in back-to-back matches and won resoundingly.
Sadly, their last game of the day came at a loss against MAD. But it matters little in the grand scheme of things as PSG finishes day five second in their group, securing their spot in the Rumble Stage alongside MAD. 
paiN Gaming
The South American squad fared much better than many would've hoped after being placed in a really tough group stage. Having only one win and two losses to their name heading into day five, it was a monumental climb for paiN to make it into the Rumble.
Sadly, they ended the night by doubling their total tally, bringing it to two wins and four losses. While they will be heading home and not into the next stage, they played well throughout the group stages and hopefully will be back next year.
Istanbul Wildcats
Hailing all the way from Turkey, the Wildcats came into MSI 2021 as one of the tournament's dark horses. Alas, things didn't quite work out as planned as they had only one victory this entire time. But that victory came earlier today as they were the only one's to take out MAD. They end their group stages with a singular win and five losses.
Still to come...
As the group stages draw to a close, we head into the sixth and final day for Group C where we will find out who the last two teams will head into the Rumble Stage.