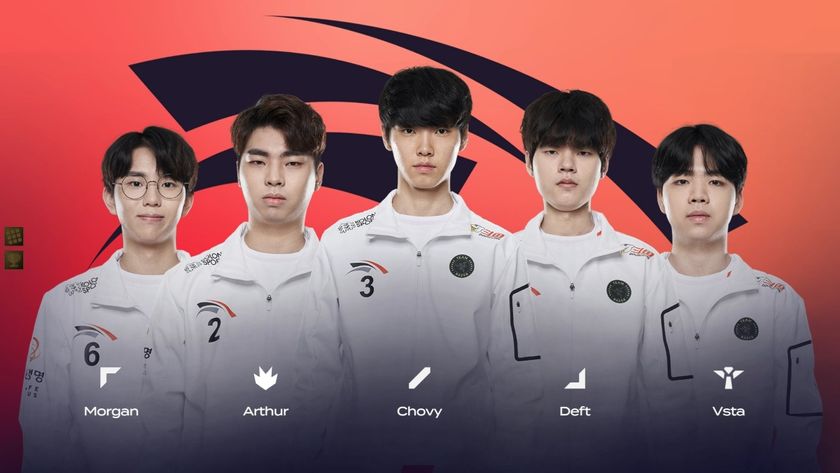 Hanwha Life Esports takes NS RedForce to all five games
Hanwha Life Esports (HLE) makes its way into the semifinals after a thrilling best-of-five encounter with NS RedForce (NS), which went to all five games.
The first game of the LCK 2021 Spring Split playoffs was finally underway yesterday with its first game between HLE and NS. Having already beaten them two-nil in the group stages, HLE went into the game full of confidence.
However, a best-of-five is still an unnerving battle as it leaves plenty of room for error. The first game of the series was enough to showcase the quality on both sides with the game going on for close to an hour. While it did take them some time to get their footing, HLE managed to take control of the game and secure the first win of the series.
That didn't mean that NS simply stood aside. Quite the contrary, they battled hard in the second game to show that they deserved to be in the playoffs.
As mentioned earlier, it was a very back-and-forth affair between HLE and NS as both teams took the win one after another. With the game tied at one-all, HLE took the lead once more with some impeccable gameplay.
Game four saw NS play catch-up once more, which they were more than happy to do so to keep the scoreline all square heading into the fifth game. While NS did have a rough time during the group stages, their performances in the playoffs say otherwise, especially when taking the third-seeded team all the way to five games.
The last game of the series saw some great plays coming out from both teams but alas, it was not meant to be for NS as they bowed out of the tournament after losing to HLE in the last game. While it remains a bitter pill to swallow, they have performed well throughout the tournament, which shouldn't go unnoticed.
If you want to watch all five games, be sure to check it out below. Also, don't forget to check back later today for our second quarterfinal match between T1 and DRX.
Hanwha Life Esports

vs

Nongshim RedForce