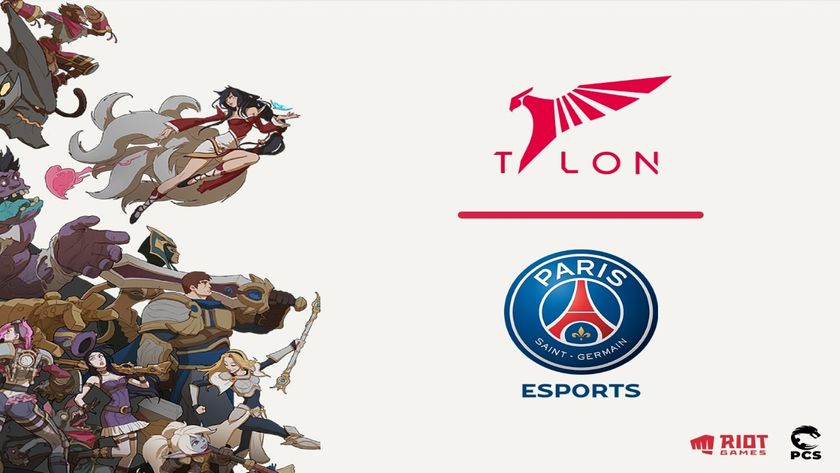 Our power rankings for week 4 of the PCS 2021 Spring season
And just like that, week four is done and dusted. As it stands, PSG Talon has topped the group for the first time, overtaking second-place Beyond Gaming for the top spot. Of course, that matters very little in the grand scheme of things as both teams are through to the second round of the winner's bracket.
As for Machi Esports, J Team, and BOOM Esports, they make up three-quarters of the winner's bracket with only one slot left. This is still up for grabs between Berjaya Dragons, Impunity, and Hong Kong Attitude. Here's how the table is looking at the moment:
With just one slot left in the winner's bracket and two spots in the loser's bracket for the teams that finish between 6th to 8th, there's still plenty to play for. Mathematically speaking, both Liyab Esports and Alpha Esports are still within a shout to make it -- provided they win the rest of their remaining matches in the last and final week.
The power rankings for this week also see a shift in placements with a total of six positional changes. Beyond Gaming, J Team, Impunity, and Alpha Esports all drop one spot down while BOOM Esports drop two spots. The only bright side of week 4 was Berjaya Dragons, who move up one spot to sixth.
PSG Talon
With four games on the docket, PSG Talon made it four wins out of four, extending their winning streak to 12 games. They started week four in convincing fashion, taking out Beyond Gaming in their first game of the day. After that, it was all uphill for PSG Talon as they went up against Alpha Esports, J Team, and Liyab Esports.
Taking the top spot with just a single loss, PSG Talon has shown just how consistent they can be. While their last three games will be more of a formality than anything else, it will still be a tough fight for BOOM Esports, Berjaya Dragons, and Impunity.
Beyond Gaming
Also with four games on their radar, Beyond Gaming started the week by taking the L against PSG Talon. Thankfully, their blushes were spared as they went on to win their next three games against Hong Kong Attitude, Impunity, and Alpha Esports.
Their last three games for this week is up against BOOM Esports, Liyab Esports, and Berjaya Dragons.
Machi Esports
Having led the table after the first week, Machi Esports has been having a rollercoaster ride over the last three weeks. Dropping to fourth and then fifth in the space of two weeks is alarming but they have since brought themselves back by clinching third place.
They're currently on a three-game winning streak with four more matches to be played in the final week. Aside from facing the bottom three teams, they will also be facing J Team, who are just one slot below them.
J Team
Speaking of J Team, the squad founded by Asian superstar Jay Chou have also had a topsy turvy few weeks, which saw them sit in eighth place in the first week. Luckily, they have since managed to turn their fortunes around, putting them in the top four.
They won two of their four matches last week, leaving them with three games to spare for the final week against BOOM Esports, Impunity, and Hong Kong Attitude.
BOOM Esports
The only Indonesian representative has made sure that their inclusion into the PCS 2021 Spring season is justified. While their performances have been mixed at best, BOOM Esports has been able to keep their momentum up as we head into the final week.
Unfortunately, their final week will be a rough one with games against PSG Talon, Beyond Gaming, and J Team.
Berjaya Dragons
Another underdog who has had mixed results is Berjaya Dragons, who are currently in sixth. For the most part, they have been consistently in sixth place throughout the season. While they do struggle against top teams, they have managed to take wins against Beyond Gaming and Impunity.
Their last four games will be up against Alpha Esports, Impunity, Beyond Gaming, and PSG Talon. While the latter half is more of a David v Goliath battle, they should be looking to take the W against both Alpha Esports and Impunity.
Impunity
The Singaporean squad has had an underwhelming season so far, jumping between sixth and eighth place over the course of four weeks. Having lost three out of the four games previously, week five is their last and final chance to clinch a playoff spot.
They'll be facing off against their Northern neighbours, Berjaya Dragons as well as Liyab Esports, PSG Talon, and J Team.
Hong Kong Attitude
Taking the eighth and final playoff spot is none other than Hong Kong Attitude, another team that has struggled for consistency thus far in the season. They started off strong, taking fifth place in the first week before it all went downhill.
They will have one more shot in improving their standings when they got up against Machi Esports, Alpha Esports, and J Team. The downside: they have lost against all three teams before.
Alpha Esports
Having only taken three victories over the span of four weeks, it has not been a walk in the park for Alpha Esports thus far. While they'll most likely be eliminated come this weekend, they will have one last shot in trying to create some last-minute drama.
If they can secure victories against Hong Kong Attitude and Liyab Esports once more, they'll be in a prime position for a playoff spot.
Liyab Esports
With only a single victory against Berjaya Dragons to its name, it suffices to say that it has not worked out for Liyab Esports so far. They have lost 13 games so far, which has put them in dead last ever since the season started. While the chances are really slim, Liyab Esports are still within a shout in at least making it to the top eight.
However, the road will be a tough one with games against Machi Esports and Beyond Gaming to deal with first. Their last two games may be the decisive factor as they go up against Impunity and Alpha Esports.
This week's games will also be starting earlier than usual. Instead of going from Friday to Sunday, the fifth and final week will start on Thursday (18th March) to Saturday (20th March) while Sunday is reserved exclusively for tie-breaks.
Be sure to catch all the action this Thursday and stay tuned for more PCS 2021 Spring season action and updates!