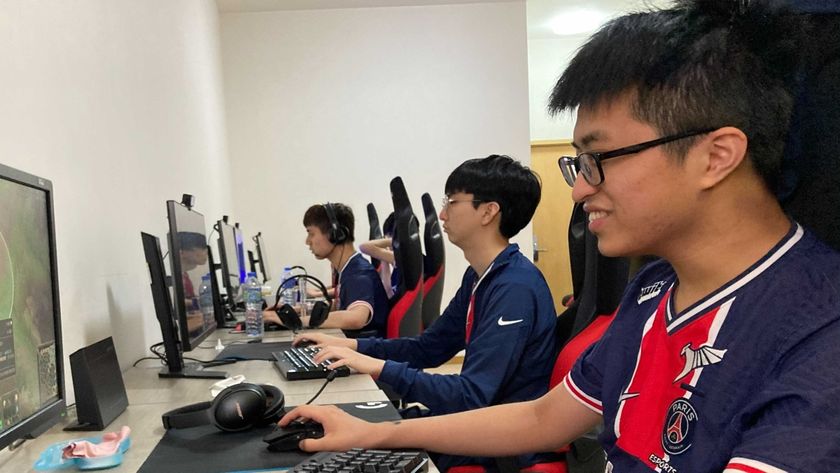 What to look forward to in Week 2 of the PCS 2021 Spring season
After an intense week one, we're now heading into week two of the PCS 2021 Spring season. Now in its second iteration, things are still looking the same for Machi Esports, having been crowned champions the last time.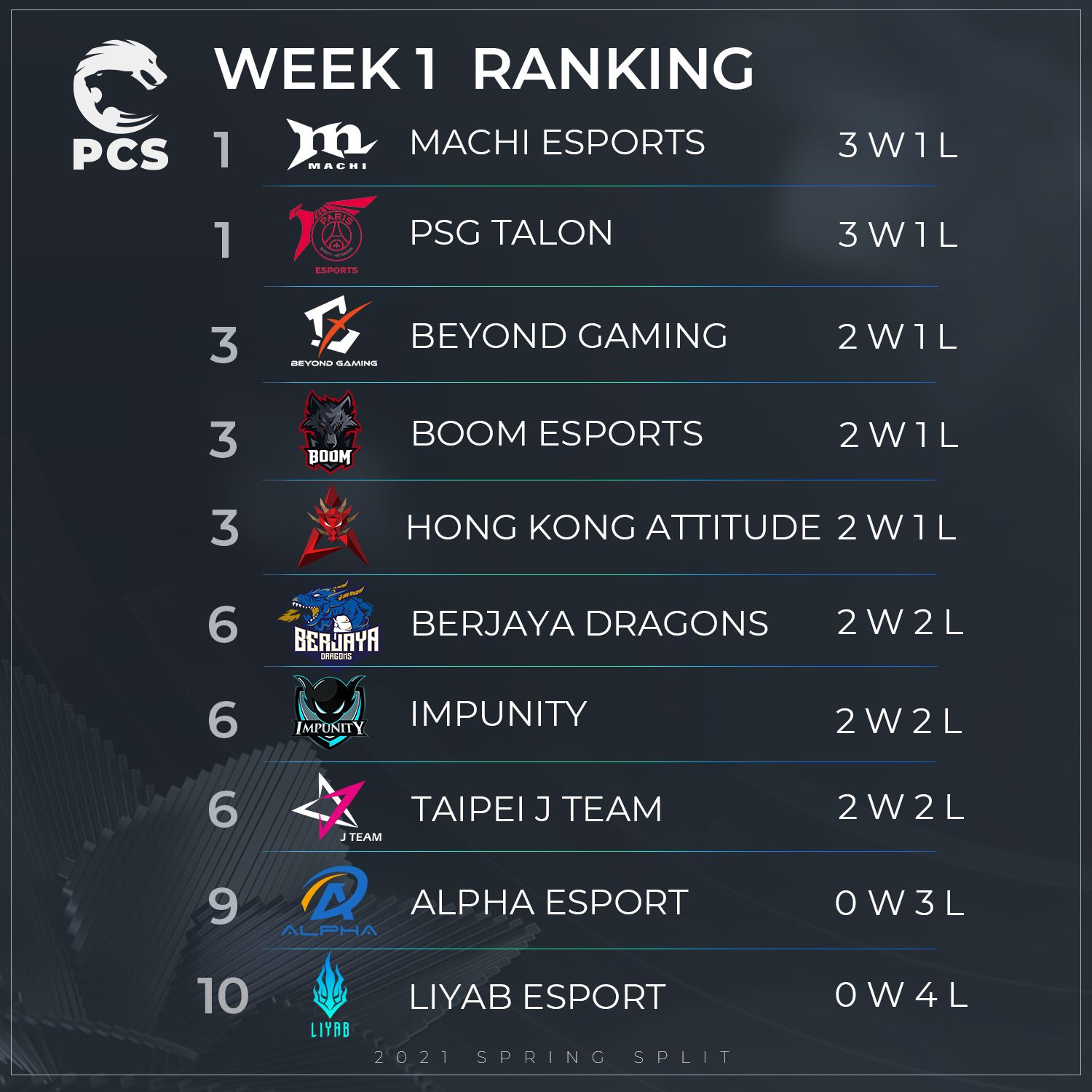 Their first game is up against Alpha Esports who currently sit at ninth and second to last. As they have already lost their first three games, they will need to play catch up with the rest. Machi Esports' next two games are up against Hong Kong Alliance and J Team.
PSG Talon is another team that is looking to keep up with Machi Esports, tying with them for first place at the moment. Their first game will be up against J Team followed by Liyab Esports, and Malaysia's very own Berjaya Dragons.
With four more weeks of SEA action to look forward to, it's still anyone's game at this point. While both machi Esports and PSG Talon are teams to watch, the three-way dogfight between Beyond Gaming, BOOM Esports, and Hong Kong Attitude should showcase some tantalising games.
Of course, not forgetting the other half of the table, which includes Berjaya Dragons, Impunity, J Team, Alpha Esports, and Liyab Esports. There's still plenty of time for them to catch up and possibly turn the tables.
Here's the full schedule of games to look forward to:
Friday (26th February)
Berjaya Dragons vs Hong Kong Attitude (4.00 pm)
Alpha Esports vs BOOM Esports (5.00 pm)
Beyond Gaming vs Liyab Esports (6.00 pm)
Machi Esports vs Alpha Esports (7.00 pm)
Impunity vs Beyond Gaming (8.00 pm)
J Team vs PSG Talong (9.00 pm)
Saturday (27th February)
Machi Esports vs Hong Kong Attitude (4.00 pm)
Alpha Esports vs Beyond Gaming (5.00 pm)
Hong Kong Attitude vs BOOM Esports (6.00 pm)
J Team vs Berjaya Dragons (7.00 pm)
BOOM Esports vs Impunity (8.00 pm)
Liyab Esports vs PSG Talon (9.00 pm)
Sunday (28th February)
PSG Talon vs Impunity (4.00 pm)
Beyond Gaming vs BOOM Esports (5.00 pm)
Berjaya Dragons vs PSG Talon (6.00 pm)
Hong Kong Attitude vs Beyond Gaming (7.00 pm)
Alpha Esports vs Berjaya Dragons (8.00 pm)
Machi Esports vs J Team (9.00 pm)