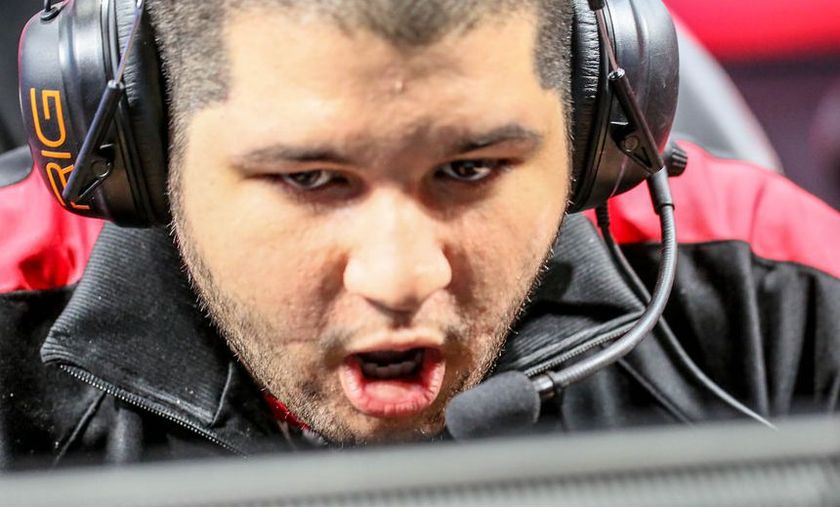 Worlds: Group A recap
CLG fans' #faith tags on social media platforms come to a drastic end as Flashwolves and KOO Tigers take away the first two seeds.​
(Carly Rae Jepsen's E-MO-TION playing in the background)
To be completely honest, I, for one, had faith in Counter Logic Gaming in taking at least the second seed. I knew that the Flash Wolves had a better chance and yet I still had that firm belief that CLG would get the second seed somehow. Long story's short, CLG would simply watch the event without being on stage with Pain Gaming.
Although my Group A predictions was correct, the numbers of wins and losses were varied. I was upset about CLG's absence from the group stage. Anyway, let me introduce you the teams of Group A once again.
1. KOO Tigers - Claws (Tied with Flashwolves) 4-2
KOO Tigers came into the group as the heavy favorites. They are one of the best teams with intelligent draft picks. Furthermore, their team fight potential with GyeongHo "Smeb" Song being a strong forefront-liner has led them into many victories since the spring split this year. However, their playstyle has been nullified by the Flash Wolves' strong early game presence around all the lanes. Their prospect in advancing through the knockout stage is slim. However, it would not be unrealistic if the Tigers advance to the semi-finals.
1. Flash Wolves - Bite (Tied with KOO Tigers) 4-2
This year may be the golden age for the Flash Wolves as they might make it big with their potential chance at getting to semi-finals through the knockout stage. One must keep in mind that Flash Wolves is the team that the Tigers bend and tilt thanks to the Wolves' strong early macro-game. On an additional note, Flash Wolves is the team that dismantled CLG and its fan's hopes.
3. Pain Gaming - No Pain No Gain (Tied with CLG) 2-4
As a minor region coming into the Worlds event, it's critical to make a good impression to the fans all over the world and to learn from the big sharks in the pool. Pain Gaming had probably made the best showing yet by any Wild Card team that has performed at any global event for League of Legends. Although it was CLG's simple lackadaisical laziness that played into account for Pain Gaming's victory in the last match, Pain Gaming made a very good impression at the global stage. Pain Gaming should be happy that they came this far as they will go back home to their fans as the proud LoL team that beat CLG in its "golden age."
3. Counter Logic Gaming - #faithdismantled (Tied with Pain Gaming) 2-4
Counter Logic gaming had lots of hope coming into Worlds this season. With the dawn of CLG's golden age in the domestic scene, CLG established and assured their fans to continue believing. That faith many fans had in union was completely shred apart by both the Tigers and the Wolves. Although Jake "Xmithie" Puchero's presence back into the team was seen in positive light, he was ultimately not enough to help the team. 
ok ummm LET'S GO C9 do it for the NA dream

— Yiliang Peng (@CLGDoublelift) October 8, 2015
Even though CLG had a poor showing at Worlds, it was a memorable one, while we can all remember how NL dumped an astonishing pentakill on CLG.
We can spend hours talking about our favorite facepalm moment for CLG, but we must remember that CLG has had a great journey this year. I am curious to how CLG will develop as a team. I know for a fact that they will have a time recovering back from this dreadful experience at Worlds. However, the CLG tweeted on about how CLG will come back stronger.
With that we won't be making it out of groups. We've come a long way this year and we'll come back even stronger next year! #CLGFIGHTING

— Counter Logic Gaming (@clgaming) October 8, 2015
Conclusion
I would like to sneakily put my bets in for AHQ advancing over Fnatic. I will probably be bashed for choosing the wrong team if I get it wrong, but I will probably get bashed by the Fnatic fans anyway. I am somewhat glad that my prediction for Group A was correct. I am interested how Group A will measure up to the other groups as we all know there are beasts and monsters in some of them. 
Lastly, I would like to thank you all for reading. Stay tuned for our Group C prediction coming up tomorrow.